Buddhism for Mothers
Buddhism for Mothers, by Sarah Napthali, offers useful ideas for trying to live more "in the moment" instead of being distracted by the demands of everyday life. As a mother of two, she understands how complicated and difficult being a mom can be. She suggests ways to practice mindfulness in our day-to-day lives, in order to become more present when we interact with our children. I'm not a practicing Buddhist, but I practice yoga where we strive to be mindful, and I've found this book to be very helpful.

Reviews
Yogesh K.
Buddism provides the teachings on mediation, how one can practice and expereice mediation. By way of meditation, one can concentrate and feel stress free, get closer to one's purpose in life. Budda left his family and kid behind not after enlightenment but in search for it. Budda being the King was not able to do anything for the old, sick people for their sufferings and was shaken by it. In order to find the way to cure, he renounced his family. In one of the scripts, he mentioned that it is not necessary to leave the family/worldly affairs. You can find more about his teachings on mediation while being a family man at http://www.dhamma.org/
Debby C.
Good gracious! Even yoga is now being touted as related to cults, how crazy. The cobra pose promotes flexibility of the spine and encourages the chest to open! Great for a hard working mom...
Valerie F.
A word or warning, the point of meditation is to acheve a state of being one with the universe, through meditation you are taught to slowly bring yourself into a state of mental vegatation, the people in India who achieve this are worshiped hand have everything done for them because they have permanantly lost the ability to move and do for themselves, Don't believe me, reasearch it yourselves, and true buddhism does not promote good parenting, Budda deserted his wife and children when he became "enlightened", to see how family friendly buddhism and hindueism is read the life story of Amy Carmichael. Another little known fact, those great little streachy yoga positions, most are positions of worship for various hindu gods, like the one where you lay on your stomach for example, and lift your head and shoulders off the ground bu pushing yourself up bu your hands with your spine curved, is the worship position for the snake god, just know what you are getting your self into first.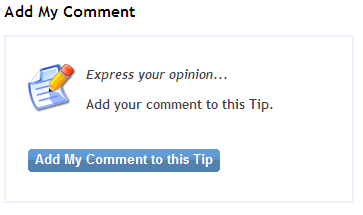 Sign Up - Family Fun Newsletter
Have fun with great ideas on things to do for travel, daytrips, nearby, or at home...