If you are planning a beach da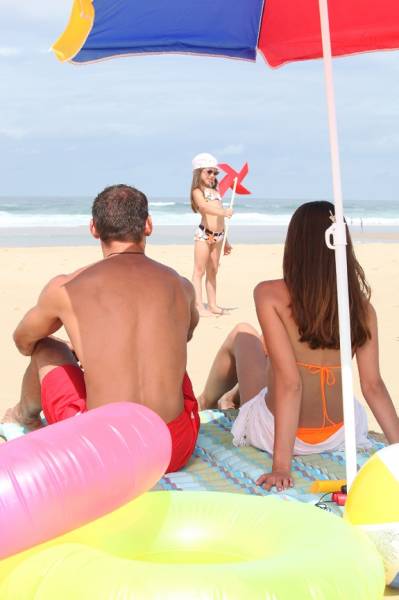 y anytime soon, we have compiled our top 10 picks of items to bring along to make this adventure a lot easier. These are the necessities we feel you need for sure.
"Beach Delux Wonder Wheeler" is great to transport all your supplies - I've had mine for several years and use it just about everyday in the summer months!
Sun block. I love the continuous spray kind.
Sunglasses and/or hat.
Lightweight beach chairs, beach umbrella & towels
A good book
Cooler. Good beach food...hold the mayo!
Insect repellent...just after sundown those little black biting bugs really get to me!
Pail & shovels & nets for collecting stuff and digging
Trash bags and wipes.
Don't forget WATER to stay hydrated!
One more item that you may want to consider would be a small speaker system (like the Bose Mini Soundlink) or just some basic headphones to enjoy music. Remember to be thoughtful of the people around you if you are playing music with a speaker.
Be sure to check out our article we have for babies at the beach, too! Do you have more to add to our list? Let us know in the comments.