Things to do in Chicago
Our top picks for awesome things to do in Chicago include...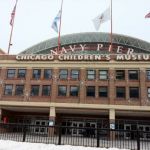 Chicago, IL
There are so many things to see and do at the museum plan to spend the day. There is everything from pretending you're part of a circus, Climb all over a schooner, play in a tree house, build your own skyscraper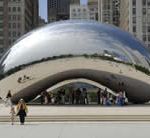 Chicago, IL
Millennium Park encompasses 24.5 acres of land and is situated in the center of Chicago between Michigan Ave on the west, Columbus Dr on the east, Randolph St on the north and capping it off with Monroe Dr on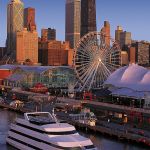 Chicago, IL
With an estimated 9 million visitors a year, making the Navy Pier the most visited attraction in the Midwest and a top destination for those who live in the Chicago area makes this a must see attraction during

Big List of 60 Awesome Chicago Activities
Chicago Activities
Chicago is called the windy city for a reason. The weather can be extremely hot and extremely cold all during the same day. When you are packing for your trip, keep this drastic temperature change in mind. Dressing in layers is recommended. The wind off the lake can cool off a hot day, but it can also cause a comfortable day into a very cold one in a matter of minutes.
Getting Oriented
Chicago in general is split into three sections, the Chicagoland, the Northside and the Southside.
The Northside had the larger number of neighborhoods with thirty-six, including O'Hare, Lincoln Park and Ukrainian Village, while the Southside is home to sixteen neighborhoods including both Chinatown and Little Italy.
Chicagoland is a neighborhood unto itself. All three of these sections and all fifty plus neighborhoods combined make the unique and eclectic city of Chicago.
Things to Do in Chicago, IL
Museums
Shedd Aquarium - One of the finest indoor aquarium in the country. It has been open since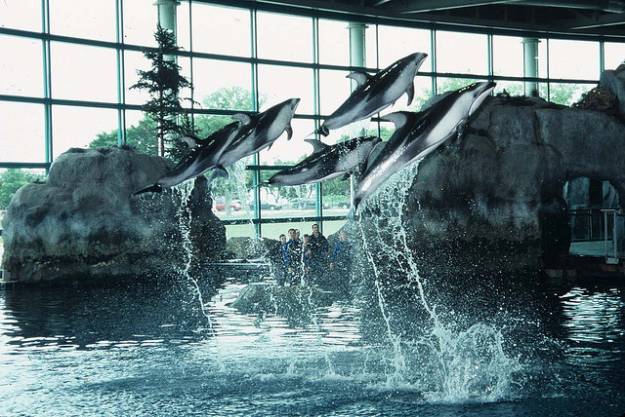 1930 and houses 32,500 animals including Otters, Octopus, Whales, Penguins, Dolphins Sharks and so much more. This is an activity that the whole family will love.
Field Museum of Natural History - One of the largest natural history museums in the world its a great place to and spend the day with the family. When you are there make a point of visiting Sue. The Field Museum's own T-Rex.
Museum of Science and Industry - This museum is full of not only educational displays but interactive ones as well. With three floors of activities make sure to plan to spend the full day so you don't regret missing any part of it.
Adler Planetarium - Americas first planetarium, Adler was opened in 1930 and has something for everyone. If you have all day or only part of a day there are a variety of tickets available. It is also part of the City Pass
Sporting Venues
Wrigley Field - If you are lucky enough to visit Chicago during the Major League Baseball season a stop at the legendary Wrigley Field is a must do. Whether you are a baseball fan or not spending the day at Wrigley Field and watching the Cubs play is something memories are made of. Seating prices range from $20 to $150 depending on the game and location of seats. Prices are different for every game depending on who is playing.
Soldier Field - If football is more to your liking a trip to Soldier Fields to watch the Chicago Bears play is also an event for the whole family.
United Center - Home to both the Chicago Bulls and the Chicago Blackhawks. Rounding off Chicago's commitment to professional sports.
Shopping
Navy Pier - One of Chicago's landmarks the Navy Pier is a great place for shopping and dining. Build on a 3000 foot pier which was built in 1916 it is one of the must visits for any trip to Chicago.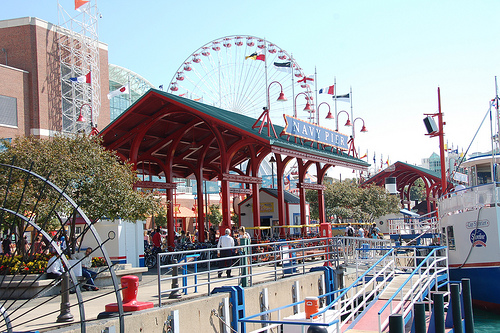 Michigan Avenue - This is one of Chicago's premier shopping districts. It is also known as the Magnificent Mile. With stores like Nordstrom, Saks Fifth Avenue, Macy's and Neiman Marcus its a shoppers dream.
Parks
Millennium Park - This park is home to the Chicago Bean, Lurie Garden and so much more. There are free concerts in the park during the summer as well as a variety of festivals and events throughout the year. If you have never been to Millennium park make the visitors center your first stop to get the latest and greatest of what is going on.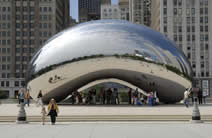 Lincoln Park Zoo - Chicago's top attraction for kids. It is free and open everyday of the year. With the new additions of a baby rhino and white cheeked gibbon the zoo family continues to grow. The Lincoln Park Zoo is home to over 70 different kinds of animals and that is only the mammals. They also have reptiles, birds and amphibians. Its a great place to spend the day with the whole family.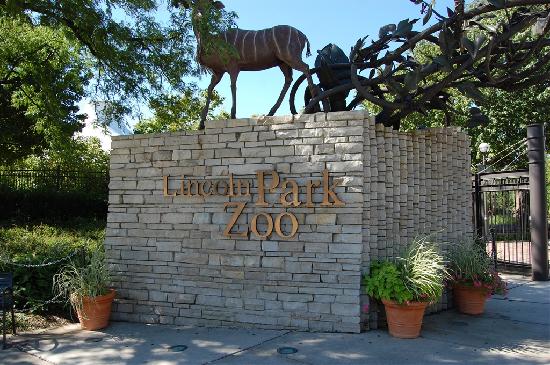 Grant Park - Known as Chicago's "front yard" it is made up of 319 acres of grass in the Loop District and a great place for a family picnic and home to three world class museums. This is also the location of some of the Cities largest festivals including The Taste of Chicago and Lollapalooza.
Beaches
Along Michigan Ave you will find a very nice walking path right along the Lake. Along this path you will find a variety of beaches for your enjoyment.
Juneway Beach is the northern most beach along Chicago's Lake Michigan. It is located in the Rogers Park neighborhood the parking is limited but offers an acre of park for your enjoyment.
Rainbow Beach is the southern most beach along Chicago's Lake Michigan. In contrast to Juneway Beach Rainbow Beach is one of the largest public beach area in Chicago. Claiming not only beach front lake access but it also has a gymnasium, community center and one of the largest and oldest community gardens. There is a parking lot where you pay to park. Make sure to display your receipt to avoid ticketing and or towing.
Historical Landmarks
Chicago has numerous landmarks you would have to spend weeks if you wanted to visit them all and give them the attention they warrant. A few of the top landmarks include: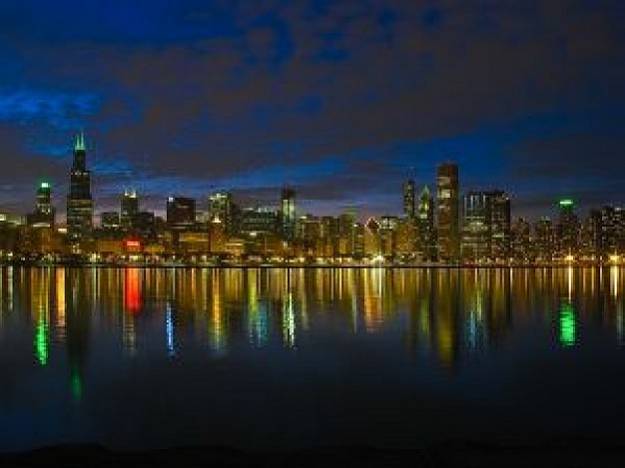 Buckingham Fountain - This fountain is one of the largest in the world and runs from 8 a.m. until 11 p.m. from April through the middle of October. Every hour there is a 20 minute water show that is not to be missed. Water shooting as high as 250 feet in the air.
Auditorium Theatre of Roosevelt University - One of Chicago's foremost theaters for the performing arts. If you enjoy the ballet this is a must visit location.
The Wrigley Building - One of Chicago's original skyscrapers it is a building that needs no other address besides "The Wrigley Building". This building just went through a multi-million dollar renovation to transform it into a state-of-the-art business destination.
Where to stay
There are over 200 hotels in the city of Chicago. Nightly rates range from as low as $50 to as high as $500 and all points in between. The closer to downtown the higher the nightly rate will be. Some of the best hotel choices for downtown locations include:
Congress Plaza Hotel – directly across the street from Grant Park Chicago Lake Shore Hotel – overlooking Lake Michigan and 2 miles from downtownBroughton Hotels - featuring 4 locations that include The Magnificent Mile, Wrigleyville, Lakeview & Boystown. You are sure to find a venue that suits your needs. Embassy Suites Chicago Downtown – three blocks from the Navy Pier Chicago Essex Inn – walking distance to the Field Museum of Natural History
Dining
The food scene in Chicago is both vast and traditional. From the world famous Chicago Dogs to deep dish pizza Chicago has its own flavor. A few of the must try locations for some of the best places to eat must include:
Gino's East Pizza – They have 2 locations for your dinning enjoyment. The deep dish is huge. One pie can feed a family of 4 or 5, leaving nobody hungry. It takes extra time to get it but totally worth the wait.
Calumets Fishery – Best smoked shrimp anywhere around. Located on East 95th street, right next to the bridge along the waterway it's a great stop for lunch or dinner. This restaurant was featured on Anthony Bourdain's No Reservations show on the Food Network.
For those who are fans of the Blues Brothers, the scene with Jake and Elroy jumping the drawbridge, you guessed it; it is in front of Calumets on the 95th street drawbridge. Great shrimp and 65 years of history, it's a Southside tradition.
Insider Tips
Multiday visitors pass - best way to save money if your plan on traveling on the train during your trip to Chicago City Pass - This pass gives you access to the top 5 attractions in Chicago for one price. It includes: The Shedd Aquarium, Skydeck Chicago, Field Museum, Museum of Science and Industry or John Hancock Observatory and Adler Planetarium or The Art Institute of Chicago.
If you plan of visiting all of these location the City Pass is a great cost saver. Museum Adventure Pass - Similar to the City Pass but it includes a multitude of off the beat and path museums and libraries throughout the city.
If You Go
There are two airports in the Chicago area. If you come in through O'Hare International Airport you can either take the blue line train and you will be in downtown Chicago in about 40 minutes. The cost is about $3.00. If you plan on taking multiple train trips purchasing a multiday visitors pass is a great way to save some money.
If you arrive through Midway International Airport the Orange line will get you downtown in about 30 minutes. If you choose to take a cab the cost will be about $30 and it will also take 30 to 40 minutes to get downtown. If you can, the train is the best value for your dollar.
If you have a car it will be easier to explore the areas outside the city but a word of caution. Make sure you park only where it is clearly marked it is legal to park. Getting your car out of the impound lot can be a harrowing experience.