Things to do in Boston
Our top picks for awesome things to do in Boston include...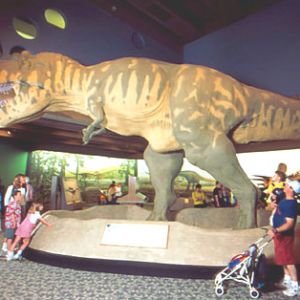 Boston, MA
The Boston Museum of Science boasts an extensive collection of exciting science-based exhibits, both permanent and temporary. So much to explore & discover - there is always something new at the Science Museum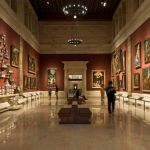 Boston, MA
The Museum of Fine Arts (MFA) is an elegant and impressive space filled with captivating masterpieces from around the world. The museum offers several hands-on art and drop-in programs for families and children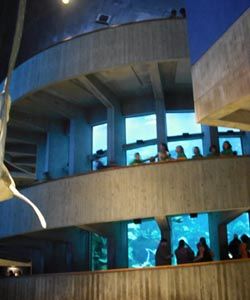 Boston, MA
The New England Aquarium in Boston is located on Boston's scenic waterfront. Colorful & educational exhibits feature more than 8,000 aquatic creatures, including 2 seal habitats and the playful penguin pool

Big List of 147 Awesome Boston Activities
Boston Activities
It should come as no surprise that the city of Boston offers hundreds of exciting activities for citizens and visitors to enjoy. In addition to being the largest city in New England, it is also one of the oldest cities in the United States and played a key role in the country's early history.
With so many places to choose from, it's hard to know which to visit. That's why we've compiled a list of our favorite Boston attractions organized by type, including museums, parks, historical landmarks, and beaches!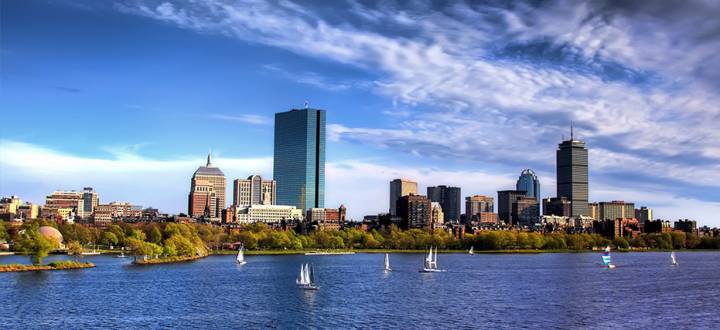 Museums
If you're looking for things to do in Boston, Massachusetts, consider visiting one of its many museums! Whether you love art, science, history, or technology, you're sure to find a museum that fits your interests.
Art lovers won't want to miss the Museum of Fine Arts, Boston, which is one of the largest art museums in the country. Its collection of over 450,000 pieces of artwork includes ancient Egyptian artifacts, Japanese pottery, Chinese calligraphy, and famous works by artists that include Monet, Degas, and van Gogh.

Another excellent art museum is the Isabella Stewart Gardner Museum, also known as Fenway Court. Located in an exquisite building that was designed to resemble a Venetian palace, this fascinating museum contains an impressive collection of artwork from all over the world, including famous pieces by Titian, Rembrandt, and John Singer Sargent.
If you're a history buff looking for things to do in Boston today, then you might want to visit the Boston Tea Party Ships & Museum. This one-of-a-kind museum allows you to view historical artifacts, explore restored tea ships, and experience the Boston Tea Party first-hand. You can even throw a box of tea into Boston Harbor like the colonists did back in 1773!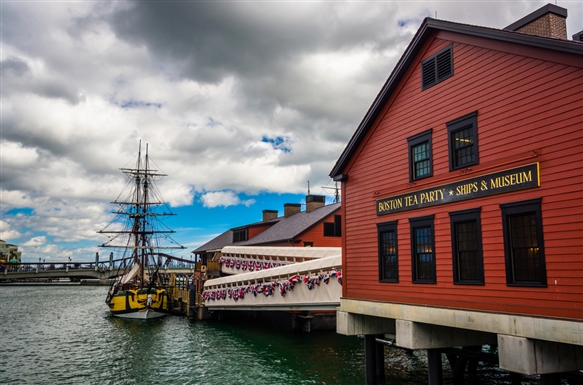 We also recommend visiting the USS Constitution, also known as "Old Ironsides", which is the world's oldest commissioned warship afloat. It was most notably used by the United States Navy during the War of 1812, and today you can take a tour of the famous ship at its dock in the Boston National Historical Park.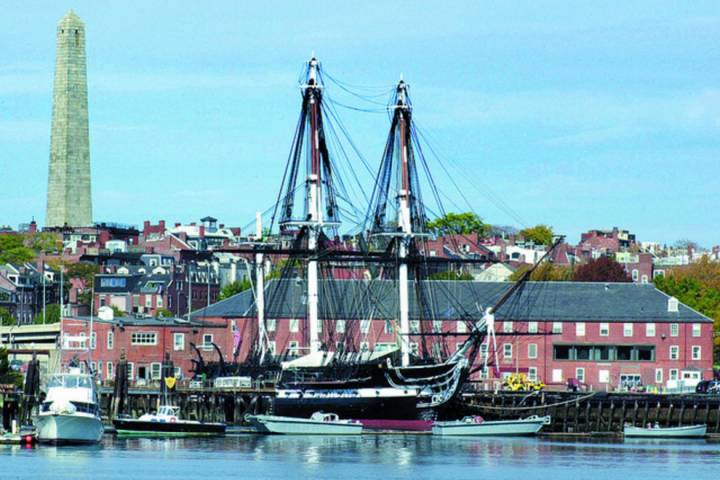 Two other popular Boston museums have connections to the famous Kennedy family. The John F. Kennedy Presidential Library and Museum, the 35th president's official presidential library, features exhibits dedicated to topics like the Space Race, the Kennedys, and JFK's legacy. Meanwhile, the newer Edward M. Kennedy Institute for the United States Senate founded by Senator Ted Kennedy introduces visitors to the history of the Senate and provides tours of a life-size replica of the Senate Chamber.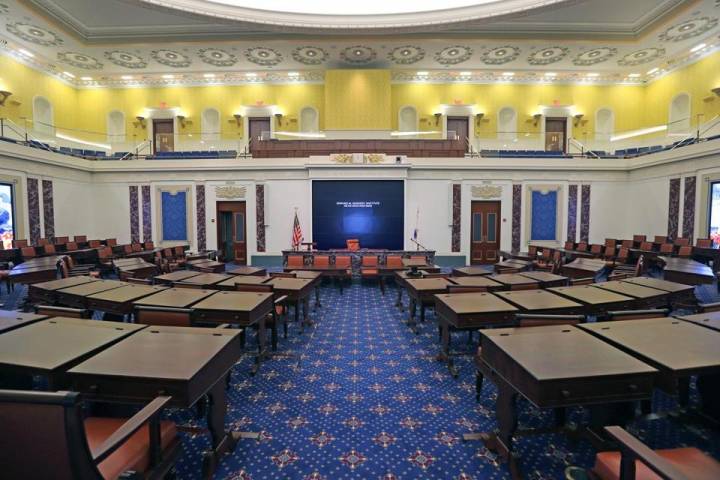 Boston is also home to several great museums related to science, natural history, and technology. We highly recommend the Museum of Science, which offers over 700 interactive exhibits, live presentations, a planetarium, a domed IMAX theater, and a popular butterfly garden. You can find a lots of great Boston Museums to visit any time of year.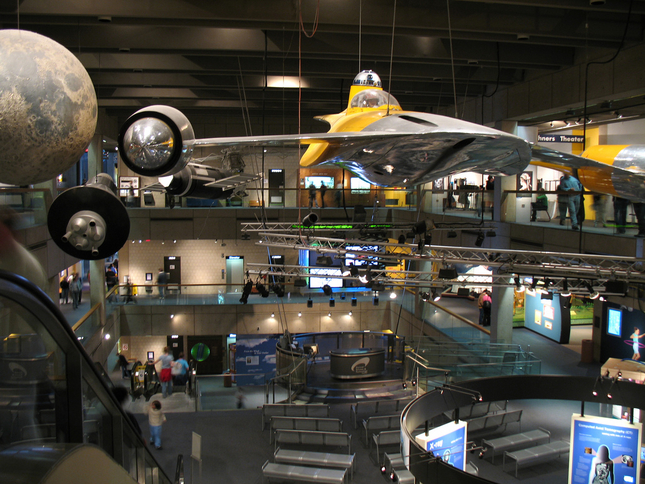 The Harvard Museum of Natural History in Cambridge is also a great choice. Its immense collection includes exhibits dedicated to dinosaurs, prehistoric mammals, animal skeletons, and meteorites. There's also the MIT Museum, a popular science and technology museum run by one of the most famous technology-focused universities in the world. Its exhibits deal with everything from holograms to robotics.

When it comes to entertaining little ones, we suggest the Boston Children's Museum. It's the second oldest children's museum in the United States, with exhibits that focus on everything from art and science to nature, history, culture, and technology.
The Salem Witch Museum is also fascinating for groups with older children since it allows them to learn all about the dramatic events that took place in Salem, Massachusetts in 1692.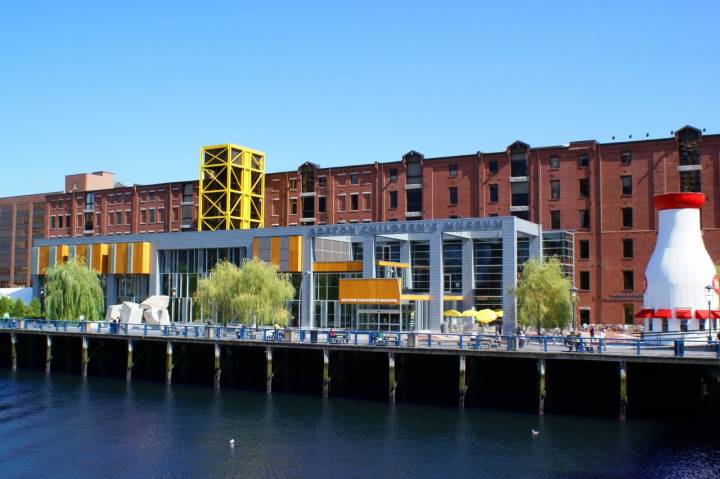 Historical Sites & Landmarks
If you're a history lover looking for things to do in Boston this weekend, you should consider exploring the 2.5-mile Freedom Trail. This popular trail will lead you to sixteen important historical sites within the city, including the Paul Revere House, the Old State House, and Old North Church.
The Paul Revere House is the oldest house in downtown Boston, and belonged to famous American patriot Paul Revere, while the Old State House is now a museum dedicated to Boston's involvement in the Revolutionary War. It also offers tours that explain the events of the Boston Massacre in 1770.
The beautiful Old North Church, on the other hand, is the site where the famous "One if by land, two if by sea" lantern signal was used to inform the colonists that the British were approaching in 1775.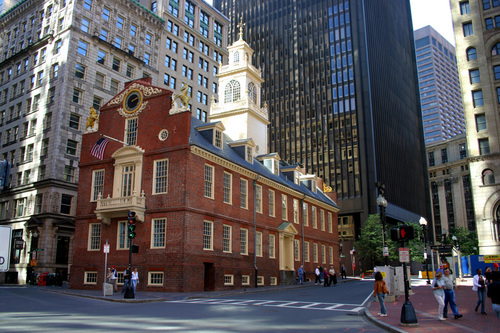 Another great history attraction is the Mayflower II, a replica of the 17th century Mayflower, which famously brought the Pilgrims from England to Plymouth Rock in 1620. Visitors can take a tour of the ship and learn all about its historic voyage.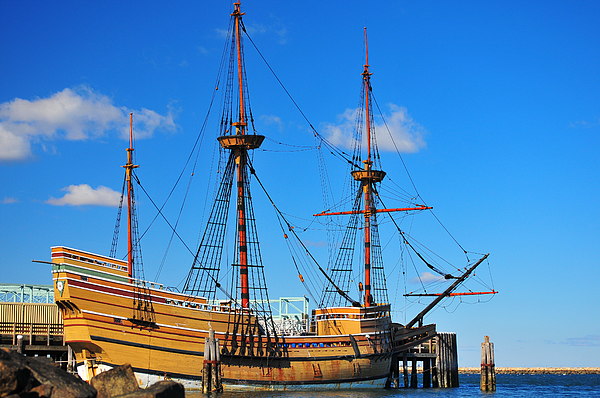 Interested in learning about the Revolutionary War and enjoying spectacular views? If so, don't miss the Bunker Hill Monument, a 221-foot tall obelisk commemorating the Battle of Bunker Hill, which was the first major battle of the Revolutionary War. If you're up for some exercise, you can climb all 294 steps to the top to enjoy the wonderful panoramic view!
Finally, if you're a literature fan, you might want to visit the Orchard House in nearby Concord. It is the former home of the Alcott family, most notably Louisa May Alcott, who wrote the famous novel Little Women there in the mid-1800s. Visitors are welcome to tour the house and learn all about her family, who inspired the main characters of the popular novel.
Wildlife Attractions
Are you a wildlife lover looking for things to do in Boston, MA? If so, check out the New England Aquarium! It is home to hundreds of fascinating marine species in immense tanks and exhibits, including penguins, seals, electric eels, jellyfish, stingrays, sea lions, and turtles.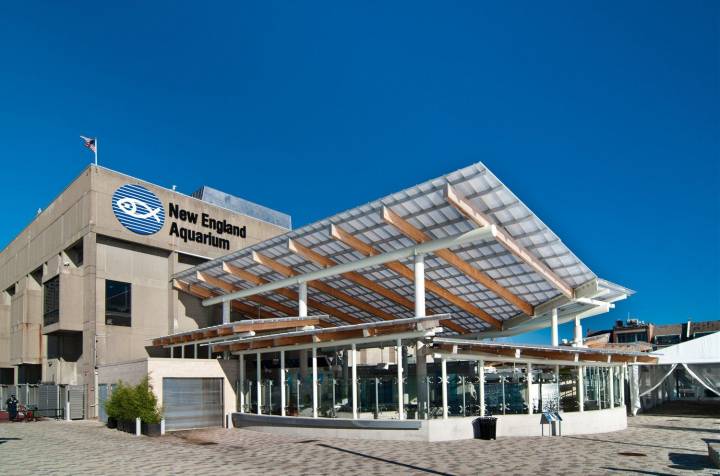 Zoo New England also operates two zoos in the Boston area: Franklin Park Zoo and Stone Zoo. The Franklin Park Zoo is located in the heart of Boston's largest park and is home to over 200 animal species, including gorillas, lemurs, hippos, zebras, lions, kangaroos, and giraffes.
The Stone Zoo in nearby Stoneham is much smaller, but also houses all kinds of fascinating animals, including alligators, river otters, and black bears.
Parks & Gardens
One of the best things to do in Boston on a nice day is to enjoy its many parks and gardens. When it comes to parks, the best place to visit is Boston Common and Public Garden, the oldest city park in the country and the most famous park in Boston.
This downtown park is known for its huge grassy areas that are perfect for picnics, its historical monuments, and the Frog Pond, which is used as an ice rink in the winter and offers a spray pool and a carousel in the summertime for Boston Kids.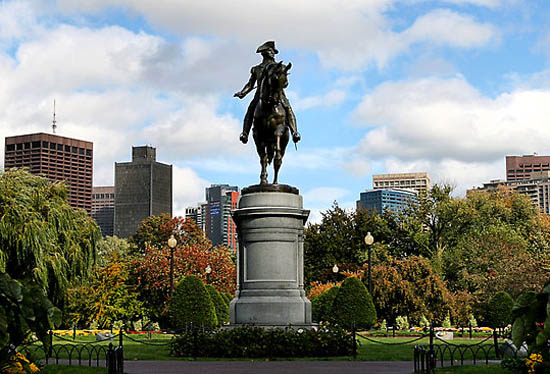 There are many other free things to do in Boston, that include parks, historic landmarks. The Charles River Esplanade is just one of many of these places. This scenic park on the banks of the Charles River is the home of the Hatch Memorial Shell, an outdoor concert venue that is best known as the site of the Boston Pops Orchestra's annual Fourth of July concert.
Other beautiful outdoor spaces in Boston include the series of parks known as the Rose Fitzgerald Kennedy Greenway, which feature attractions like a carousel, food trucks, and water features where you can cool off in the summer heat.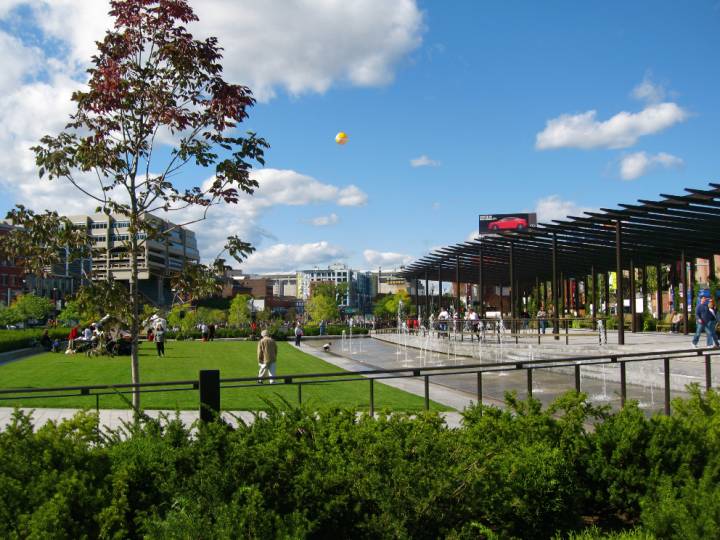 If you're looking for a place to go for a leisurely stroll, there's always Harvard University's Arnold Arboretum, which is filled with beautiful plants and trees.
We also recommend visiting the Public Garden, the first public botanical garden in the country, which is located next to Boston Common. Its most famous feature is undoubtedly its lake, which is home to the popular Swan Boats attraction that has been in operation since 1877.
Each April through September, riders can climb aboard one of the whimsical pontoon boats that hold about 20 people and enjoy a 15-minute tour of the lake.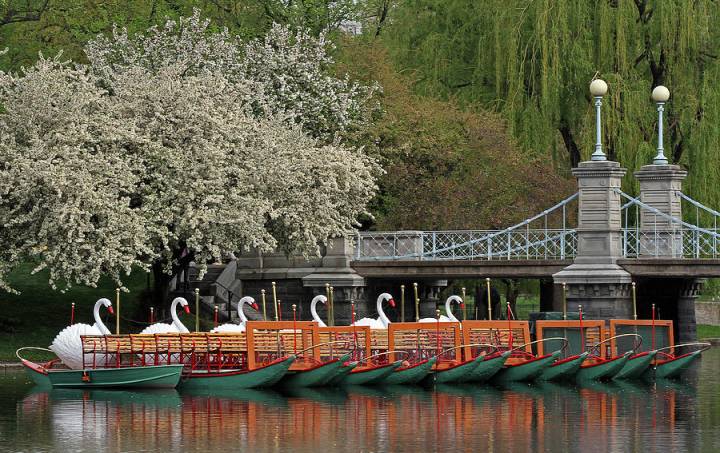 Beaches & Islands
Due to its location on the Atlantic coastline, the Boston area is also home to several beautiful beaches. If you're looking for white sand beaches, we suggest visiting Good Harbor Beach and Wingaersheek Beach in Gloucester. If you want to stay close to the city, there's also Revere Beach in Revere, just a few miles north of Boston, which is the oldest public beach in the United States.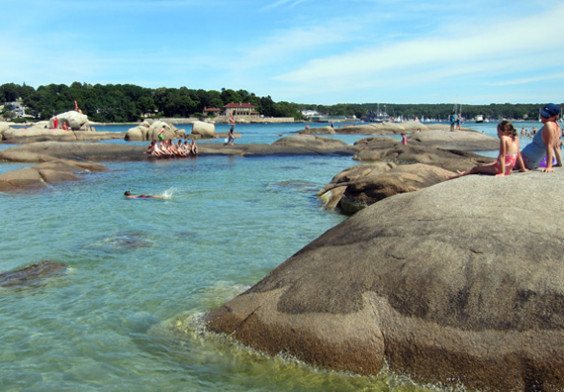 Crane Beach in Ipswich and the Nahant Beach Reservation are both known for their gorgeous sand dunes, while Nantasket Beach in Hull is especially fun for kids because of its historic wooden carousel. If you're interested in water-based activities, Duxbury Beach in Duxbury is a great place to visit since you can kayak and canoe there.
Finally, there's Marconi Beach, part of the Cape Cod National Seashore, where you can go for a swim in the ocean or explore historic Marconi Station, where the first transatlantic wireless communication was transmitted in 1903.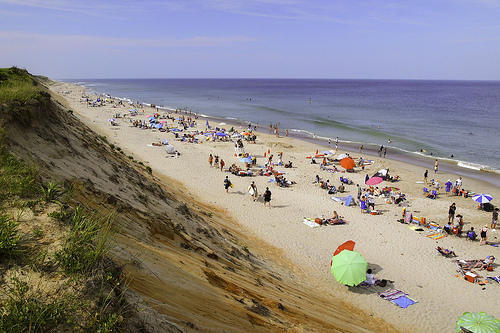 If you've got an entire day to spare, definitely consider visiting some of the Boston Harbor Islands! Many of these 34 islands off the coast of Boston are part of Boston Harbor Islands State Park and Boston Harbor Islands National Recreation Area. Attractions on the islands include beaches, picturesque hiking trails, and historic landmarks.
One of the most popular islands is Georges Island, which can be reached by ferry. It is home to Fort Warren, which was used during the Civil War. Boston Light, the second oldest lighthouse in the country, can also be visited on Little Brewster Island.
Shopping & Dining
One of the best things to do in "Beantown" is to take advantage of its many excellent shopping and dining options. While there are plenty of conventional shopping malls around, our three favorite shopping spots in Boston are historic markets.
Located on Boston's waterfront, Faneuil Hall is one of the most visited tourist attractions in the United States. It has been used as a marketplace and meeting hall since 1743, and was the site of several important speeches in support of obtaining independence from Great Britain.
Early in its history, it earned the nickname "the Cradle of Liberty". Today, it is the home of dozens of shops, restaurants, and pubs, and showcases public artwork as well as street performers and musicians.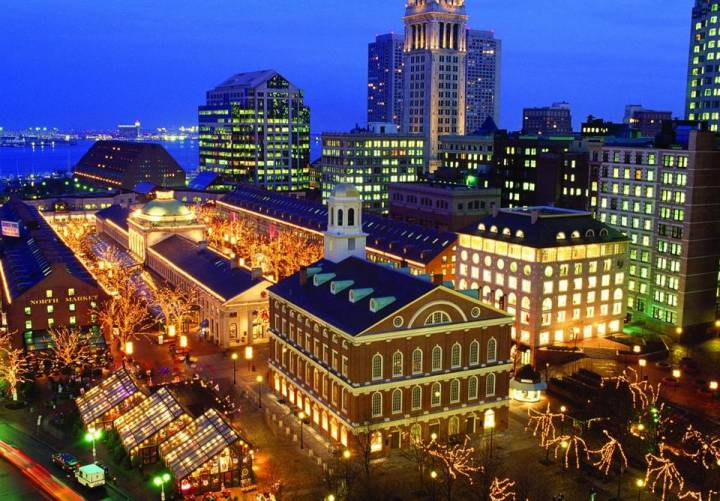 If you don't find everything you need and more at Faneuil Hall, we suggest visiting the Boston Public Market or the Haymarket. The Boston Public Market is a year-round indoor market with a few dozen vendors selling local meat, produce, baked goods, and flowers, while the Haymarket is an open-air fruit and vegetable market that has been in operation since the early 1800s. If you're looking for low prices on high-quality foods, the Haymarket is definitely the place to visit.
Sports in Boston
Sports are huge in Boston, so you won't need to worry about finding a place to enjoy the big game. The city's most popular professional sports team is undoubtedly the Boston Red Sox baseball team, which plays in Fenway Park. If you're a lifelong Red Sox fan, you should definitely enjoy a game or take a behind-the-scenes tour of the stadium.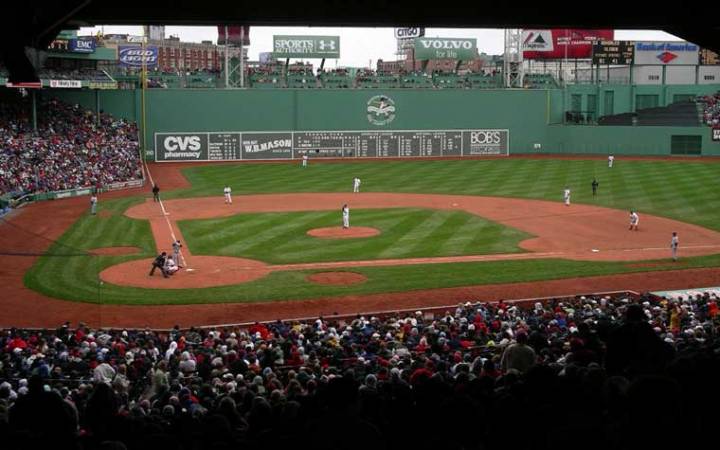 There are several other professional sports teams in Boston, namely the Boston Celtics basketball team, the Boston Bruins hockey team, the New England Patriots football team, and the New England Revolution soccer team. You can learn about all of these teams, as well as the famous Boston Marathon, by visiting the Sports Museum in the TD Garden. Its exhibits focus on the history of Boston sports and showcase fascinating memorabilia.
Sightseeing Tours
Last but not least, you can always take one of several area sightseeing tours in order to view lots of the city's most popular attractions in a short amount of time. Boston Duck Tours and Super Duck Tours both offer sightseeing tours in an amphibious vehicle, which allows your group to see Boston's most famous attractions by land and by water.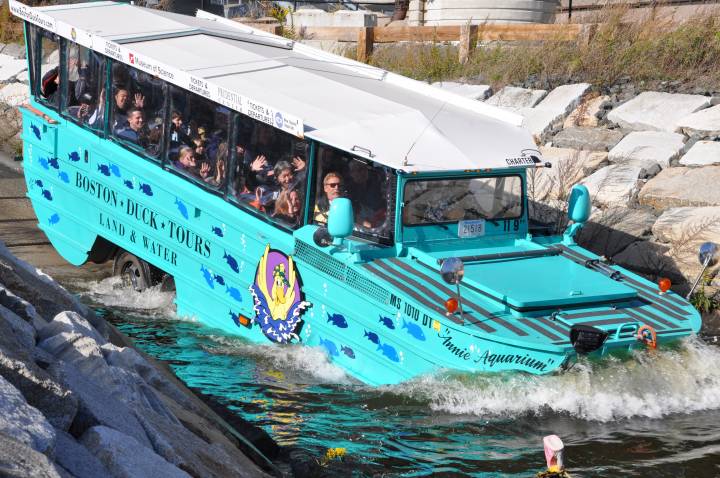 There's also Boston Harbor Cruises, which offers visitors a variety of water-based tours and cruises, including whale watching tours, historic sightseeing cruises, and water taxi services. One of their most famous tours is Codzilla, a thrilling high-speed tour around Boston Harbor. They also offer ferry services to the Harbor Islands and the nearby cities of Provincetown and Salem.

You can also find a great Boston family & kids events calendar on BostonCentral.