Things to do in Miami
Our top picks for awesome things to do in Miami include...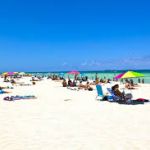 Miami Beach, FL
Miami beach is the place to be for soaking up the Sun and many fun and thrilling outdoor activities. Miami beach in Florida is home to many Art deco style buildings, including hotels, apartments and other structures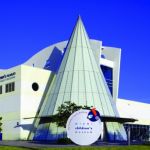 Miami, FL
The Miami Children's Museum was opened in 1983 as an education center designed to encourage children to explore and create. The non-profit enterprise offers classes and interactive exhibits on a variety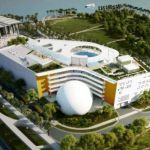 Miami, FL
The Miami Museum of Science, named after Patricia and Phillip Frost, is a fantastic destination for a variety of interactive and educational displays and exhibits. For more than 60 years, this museum has been

Big List of 54 Awesome Miami Activities
Miami Activities
Miami is famous for it's long golden beaches, eclectic art scene, culinary delights, and year round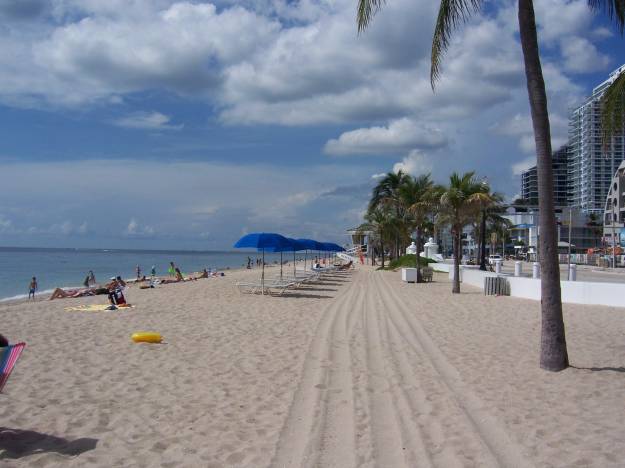 warm weather. While it has a reputation as being a party destination, there is much more to the city. There are plenty of activities and attractions in Miami for people of all ages and those geared towards kids.
Getting Oriented
Miami has several neighborhoods that visitors may find themselves in during their trip. Each neighborhood has its own flair, attractions, and history.
South Beach
South Beach is probably Miami's most famous neighborhood. It is best-known for its miles of glistening beaches and eclectic residents. The area attracts people of all ages and from all walks of life who come to enjoy its art deco architecture, boutique shopping, entertainment, and restaurants. It is where you'll find the historic Art Deco district, which was built during the 1920s, 30s, and 40s.
Miami Beach
Technically Miami Beach is the larger area that includes South Beach, North Beach, and Mid Beach, but it has enough to make it worthy of being mentioned separately. Miami Beach was once a mecca where the rich, famous, and notorious came to vacation in its massive, full service hotels. It was truly America's answer to the French Riviera with residents that included Al Capone, Howard Hughes, and Desi Arnaz. After a period of substantial decline in the 1960s and 70s, Miami Beach was revived alongside the boom of South Beach. Today the barrier island that makes up Miami Beach is packed with seaside resorts with around the clock entertainment.
Surfside
Surfside includes the areas of Sunny Isles and Bal Harbour, and has a reputation for being family friendly. It is still in the process of being rejuvenated making it a more affordable and less commercial than Miami Beach and South Beach. However, this quality is becoming a rarity, but you will find the beaches less crowded than its more famous neighbors. Bal Harbour is a neighborhood of exclusive residential homes, the nicest beach in the area, and some of Miami's ritziest shopping.
Key Biscayne
Key Biscayne is a small island located south of Miami Beach that has beautiful beaches and still retains some of it's natural beauty. Even though it does have some excellent hotels, it is mostly residential, making it much more quiet and relaxed for visitors. It has one of the best family safe beaches in Miami at Crandon Park.
Design District
The Design District is a trendy neighborhood in Miami's Midtown. Here you'll find a plethora of cool galleries, designer boutiques, excellent upscale restaurants. It is known for great street art and is a good place to spend an afternoon. It usually isn't as busy as other Miami neighborhoods, and is still a little rough around the edges, so isn't as safe at night as some areas.
Coral Gables
The Coral Gables neighborhood was developed in the 1920s as one of Miami's first planned areas. It is a pretty area with Mediterranean architecture, high quality restaurants, lots of shops, tree lined streets, and a few good family friendly attractions.
Coconut Grove
Coconut Grove, one of Miami's oldest neighborhoods, was once a hippy haven in the 1960s, but today it is full of high street shops, restaurants, and bars. It hosts several excellent outdoor festivals during the year.
Little Havana
Much of Miami is influenced by it's long history of Cuban residents, but Little Havana is the most similar to the real Havana in Cuba. The area, bar the area east of 17th Avenue, is fairly safe during the day, but is best avoided at night. You can take sightseeing tours that will take you to Little Havana or for food families a Little Havana food tour. The shopping area is full or shops selling Cuban and Latin American goods.
Things to Do in Miami, FL
Miami is perfect for activities families with plenty of outdoor activities to throughout the year. For those rainy days there are museums, movie theaters, and shopping.
Beaches
Miami has several wonderful beaches that are suitable for families. One of the best family beaches is Matheson Hammock Park Beach due to its man-made lagoon. The lagoon means that the water here stays very calm and safe for children. It has bathroom facilities and is often less crowded than other beaches. Crandon Park Beach is a popular family spot that has lifeguards, grills, picnic areas, and palm trees providing some shade if you want it. For shell collecting head to Bal Harbour Beach, but swimming isn't family friendly here due to a lack of changing facilities and lifeguards.
Dania Beach Ocean Park is another popular family beach, famous for the excellent burgers served at its Dania Beach Bar & Grill. Miami Beach has several family friendly beachside resorts, however, be careful in South Beach as the number of topless female sunbathers isn't family friendly.
Water Activities
Besides beach swimming Miami has plenty of water activities that are family friendly. The Venetian Pool in Coral Gables is a huge 820,000 gallon spring fed pool that has waterfalls and grottos. The pool has a glitzy history and some likeness to Venice. It is better for older children and any child under 3 won't be admitted.
Kayaking opportunities are easy to find in Miami and many cater towards families. There are
several guided adventures to choose from, including Matheson Bay Shore, Indian Key, the Oleta River, Key Biscayne, and South Beach Kayak.
Families can enjoy fishing from land or at sea on a deep sea fishing voyage. Good fishing spots are at Matheson Hammock Park, Blackpoint Marina, Tropical Park, and Rickenbacker Causway.
For exploring coral reefs by snorkelling or glass bottomed boats head to Biscayne National Park. The park also has fishing spots, canoe hire, and tons of other activities geared towards kids.
Amusement Parks
Miami has more amusement parks than you could visit in one trip, so you won't be stuck for something fun to do with the kids. The Amelia Earhart Park has bike trails, a petting zoo, fishing, paddle boat and canoe hire, and more than one playground. If it's a theme park you're after then you have Parrot Jungle Island where you can get up close and personal with lemurs, macaws, lizards, and frogs. You'll also find orangutans, red kangaroos, and parrots. You can also find plenty of amazing animals at the Miami Metro Zoo and Monkey Jungle.
If you are in Miami during the Christmas season then Santa's Enchanted Forest is a great family activity. It has over 100 rides, amusement games, and shows.
Museums
The Miami Science Museum has tons of fun hands-on exhibits for children of all ages, including the chance to touch living stingrays, a planetarium, and a falcon rehabilitation center. The Miami Children's Museum is one of the best children's museums in the US. It has plenty of interactive activities for kids that teach them about art, culture, and creativity. For kids that love trains head to the Gold Coast Railroad Museum to see its collection of historic railroad cars.
Historical Landmarks
The Vizcaya Museum and Gardens is an official US National Historic Landmark. It was once the private estate of an American industrialist and has beautiful walks, gardens, and views. The Miami Circle is an ancient Native American ruin that is thought to be 2,000 years old. In North Miami Beach, you'll find the Ancient Spanish Monastery, a 12th century building that was brought over from Span and reassembled in 1952. The Deering Estate was built at the turn of the 19th century and still retains its original landscape, giving you a glimpse into what Miami looked like in the past.
Golfing
Miami has several mini-golf courses for families to enjoy. The best include Palmetto Mini Golf in Palmetto Bay, Boomers in Dania Beach, All Golf at CB Smith Park in Pembroke, and the indoor course at Xtreme Indoor Carting a little further away in Fort Lauderdale. For older children and adults, you'll be spoilt for choice of full sized courses to tee-off at. Some of the best courses to check out are Shula's Golf Club in Miami Lakes, Turnberry Isle in Aventura, The Biltmore Hotel Golf course in Coral Gables, and the Doral Golf Resort on 87th Avenue in Miami.
Where to stay
Miami has a huge choice of accommodation in both luxury family friendly resorts and budget hotels. One of the best luxury resorts is the Trump International Beach Resort in Sunny Isles. The hotel has family guest rooms with kitchenettes, a free Kids Club, and good swimming pool. Acqualine Resort & Spa in Sunny Isles is mostly dedicated to families. It has a kids rooms with computer games, a fun and educational kid's program, and spacious family guest rooms. In South Beach you'll find one of the rare family orientated hotels – Loews Miami Beach Hotel. It's Kids Camp is full of fun activities, including Wii competitions and beach tours. It also has a toy library where you can borrow DVDs, Playstation games, and beach toys.
The Fontainbleau Resort in Miami Beach has several shallow pools that are perfect for kids. It also has an excellent kid's club that provides craft, sports, and drama activities during the day. At the Biltmore Coral Gables kids can take golf, cooking, and tennis lessons.
For families travelling on a budget the Residence Inn Miami Coconut Grove is basic, but clean and well located. The stylish and chic Circa 39 is one of the best quality family friendly affordable hotels in Miami. It is located across the street from the beach and has connecting rooms, free breakfast for under 5s, half-price breakfast for 5 to 12s, and a swimming pool. In downtown Miami the Habitat Residence offers condo accommodation, which is perfect for families, has free Wi-Fi, and up to 3-bedroomed apartments.
Dining with the Kids
Miami has endless options for eating out with the family, whether it be familiar American cuisine or something more exotic for those who prefer a little culinary adventure.
Kid-Friendly
For good value Mexican food made with fresh ingredients Lime Fresh Mexican Grill in South Beach is the place to go. It has kid sized portions of its popular dishes for under $5 and frozen margaritas for the adults.
If you love Italian Piola in Brickell is a good lunch or dinner spot with plenty of kid friendly options and family style pizza. Or you can try Randazzo's Little Italy in Coral Gables where you'll find old-time Italian table settings and their famous giant meatball.
For inexpensive American fare Big Pink serves all-day breakfast, tasty burgers, pizza, and sandwiches. You'll also find a branch of the famously good Five Guys Burgers on Kendall Drive, for quick, quality burgers and fries. Another affordable option is Charm City Burger Company in Deerfield Beach.
For Foodie Families
For families who like to try something different Sushi Maki has some great dishes designed for kids, such as sushi taco and dragon tail chicken fingers. It also has a choice of sake for the adults and the very cool bubble tea for kids. Another good Japanese option is Akashi in South Miami where you can sample some great sushi and teriyaki dishes.
Rustic Inn Crabhouse in Dania Beach is an upscale restaurant serving a mixture of Italian, American, and seafood cuisine. The more adventurous can try the fried alligator or frog legs. Portions are big and it is kid friendly, but prices are on the higher side.
For a Latin flair head to Aromas del Perú on Kendall Drive for some authentic Peruvian cuisine. For more upscale Cuban cuisine check out Casablanca Seafood Bar in Little Havana or Sezón Cuban Cuisine in Miami Beach. For something more budget friendly Ruben's Cuban Restaurant on Kendall Drive, Las Vegas Cuban Cuisine in Doral, and El Rinconcito de Santa Barbara in Hialeah are good bets.
Insider Tips
Miami has plenty of variety and attracts all kinds of people, making it a year round destination,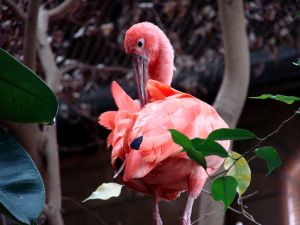 but families may want to avoid Miami Beach during Spring Break when thousands of college students descend upon it. If you are on a budget look for hotels that are a block or two from the beach. They will have cheaper rates, but still be within walking distance.
If you want to save money, you can find several free activities to keep you busy. The Biltmore Hotel offers free tours that take you through the grounds and fill you in on the hotel's very glamorous history. Also, every second Saturday of the month the Miami Art Museum has free family entry and plenty of family orientated activities. During the winter and spring Biscayne National Park hosts the Family Fun Fest on the second Sunday of each month where children and partake in fun, interactive nature activities.
If You Go
The main airport serving Miami is Miami International Airport. The airport has flights to destinations around the world and within the United States. Public transport to tourist areas by bus is quite well covered if you want the avoid the hassle and cost of renting a car and it's pretty cheap. The airport has the Airport Flyer, which is an express bus that is designed for travellers going to Miami Beach. Hop on hop off trolleys run in Coral Gables, Miami Beach, and Downtown. If you do rent a car the airport has all the major suppliers. Even though a car hire will make it easier to visit many spots across the city and beyond, take note that some areas suffer from a lot of traffic congestion and parking may be hard to find and expensive.
Visas and Passports
People visiting Miami from Western Europe, Japan, Australia, and New Zealand are covered by the visa waiver program, so only need a machine readable passport to enter the country for up to 90-days as a tourist. If you are visiting from any other country, you will need to apply to your local US consulate for a visa to enter the United States.