Things to do in Atlanta
Our top picks for awesome things to do in Atlanta include...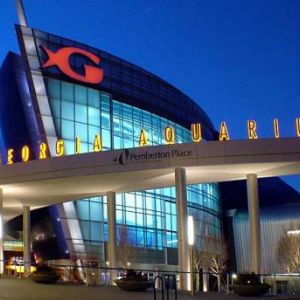 Atlanta, GA
Atlanta's Georgia Aquarium claims to be "the world's most magical aquarium." This is high billing indeed however with a huge range of exhibits for all ages, a 3D theater various programs for children and teens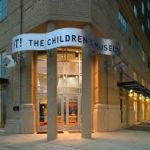 Atlanta, GA
Imagine It! The Children's Museum of Atlanta believes whole-heartedly in the power of play. This Museum encourages children to do just that and in the process of creative play to learn about the world about them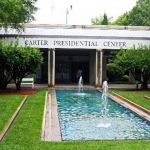 Atlanta, GA
The Presidential Library of America's 39th President Jimmy Carter is located in Atlanta Georgia and is open for visits from the public. It is home to a museum and library and hosts regular events which all serve

Big List of 85 Awesome Atlanta Activities
Atlanta Activities
There are numerous museums throughout the area that are the perfect place to visit with your family any time of year, but especially on those dreary rainy days and during the peak of summer when you're desperate to escape the sweltering heat.

Things to Do in Atlanta, GA
Here are a few of our top picks organized by type of activity:
Museums
If you enjoy art, then you won't want to miss the High Museum of Art, which is considered to be the finest art museum in the southeastern United States. It contains over 14,000 pieces of artwork from all of the world and provides all kinds of hands-on family programs. Two other popular art museums include the Goat Farms Art Center, which offers art exhibitions and live performances, and the Michael C. Carlos Museum located on the campus of Emory University, which is one of the oldest art museums in Georgia.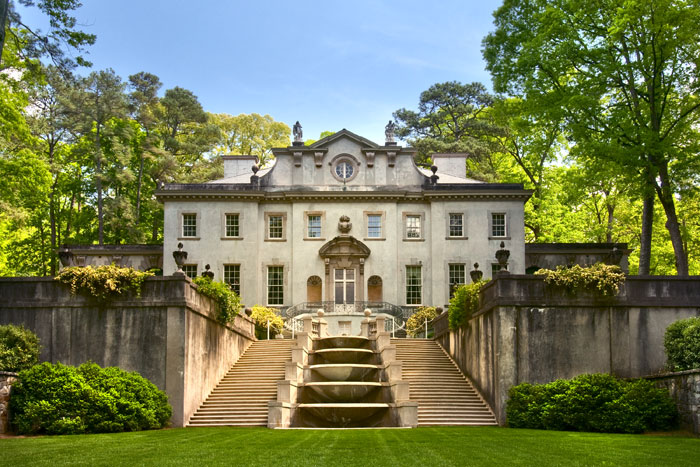 There are also several wonderful history museums in the area. One of the city's top history attractions is the Atlanta History Center, which features a dozen fascinating exhibits, as well as historic houses and beautiful gardens. It also showcases one of the largest collections of Civil War artifacts in the world. You also won't want to miss the Atlanta Cyclorama, a panoramic painting of the Battle of Atlanta which was once the largest oil painting in the world!
Another top spot is the Jimmy Carter Presidential Library and Museum, where you can learn all about the life and career of former U.S. President Jimmy Carter, who was born in Georgia. It's a fascinating museum, especially for teens and adults.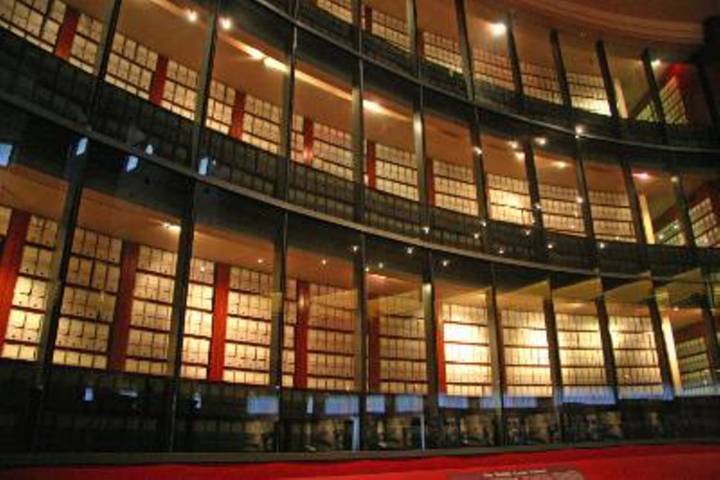 Looking for some fun diversions with your little ones? In that case, you should check out the Children's Museum of Atlanta, which uses interactive exhibits to encourage learning through play. The Center for Puppetry Arts is also fantastic for children, since it offers live puppet shows as well as exhibits related to puppetry and how puppet shows are created. If your child is obsessed with trains, they'll love visiting the Southeastern Railway Museum too, since it is home to over 90 historic train cars and offers short train rides.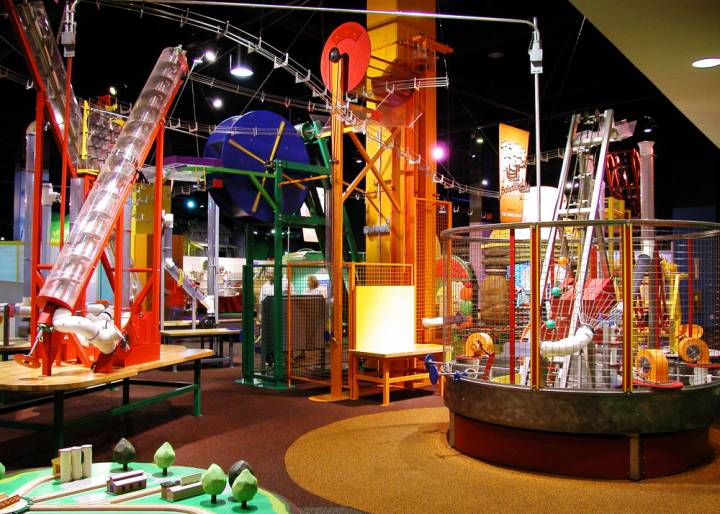 There are tons more museums that we could mention, but two of our favorites are the World of Coca-Cola and the Fernbank Museum of Natural History. Since Atlanta is the home of Coca-Cola, it should come as no surprise that there's an entire exhibition dedicated to the world's most popular soft drink that includes a tour and the chance to have your photo taken with their famous polar bear. The Fernbank Museum is also a hit with children of all ages due to its impressive exhibits and fossil collections, which include the largest dinosaurs ever found!
Historic Landmarks
There are also plenty of fun and educational activities, if you prefer to skip the museums and head straight to local historic sites. One of the city's most popular historic landmarks is the Martin Luther King, Jr. National Historic Site, where you can see the house where the famous civil rights leader was born as well as a church he preached in.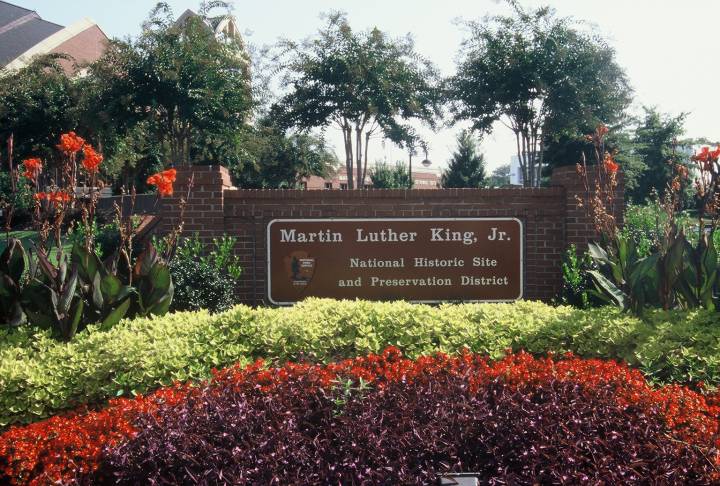 Architecture buffs will enjoy visiting sites like the Georgia State Capitol, the Decatur Historical Courthouse and Bulloch Hall, which are three of the most impressive buildings in the area. A great attraction for young children is the Smith Plantation, a historic home and plantation just outside the city that often holds living history events.
Kennesaw Mountain Battlefield and National Park is another wonderful place to visit due to the variety of attractions it provides, including a visitor center filled with educational exhibits, over 15 miles of interpretive hiking trails, and three monuments that honor Civil War soldiers who fought at the battlefield during the Atlanta Campaign.
Wildlife Attractions
Atlanta is also home to several wonderful wildlife attractions where you can get up close and personal with local and exotic wildlife. In fact, two of the most popular attractions are the Georgia Aquarium and Zoo Atlanta, which are home to all kinds of marine and land animals, from sharks and fish to pandas and lions!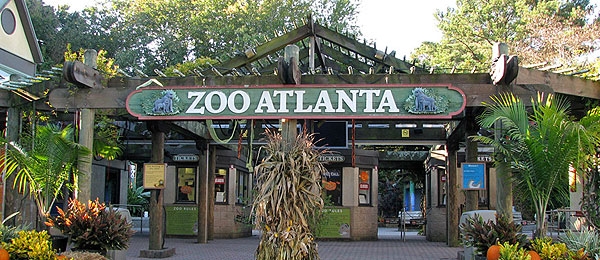 If you prefer to avoid the crowds and are willing to drive a bit outside of the city limits, then you should visit the Chattahoochee Nature Center in Roswell, where you can learn all about local wildlife, view animals, go bird watching, and enjoy a nature hike. You could also visit the Yellow River Game Ranch in Lilburn, which is home to a famous groundhog named General Beauregard Lee, who makes predictions about the weather each Groundhog Day.
Parks and Outdoor Recreation
Looking for things to do in Atlanta this weekend? If the weather's nice, take advantage of the dozens of amazing parks and gardens throughout the area! One of the city's most famous parks is Centennial Olympic Park, which was created for the 1996 Summer Olympic Games. There's plenty to see and do there, but its top attractions are undoubtedly the Fountain of Rings, an interactive fountain where children can splash in water jets that form the Olympic rings, and Skyview Atlanta, a huge Ferris wheel that provides spectacular views of downtown.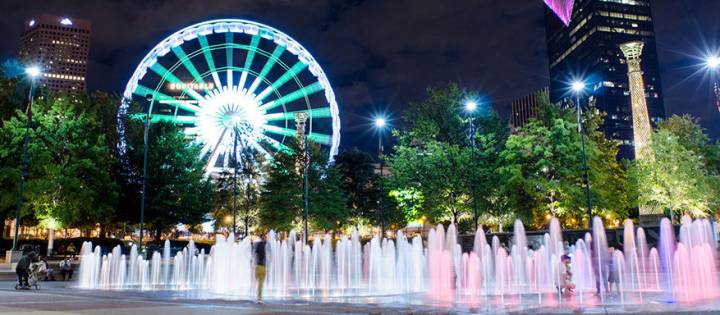 If you're looking for a park where your family can spend the entire day hiking, playing sports, exploring new playgrounds, and enjoy a picnic together, there are plenty of places to choose from. Our favorites include Candler Park, Henderson Park, Piedmont Park, Mason Mill Park, and Morgan Falls Overlook Park. In the summertime, Lillian Webb Park is a great place for little ones to stay cool due to its beautiful fountain and huge splash pad. Another great option is Acworth Beach, which is less than an hour's drive outside of the city and features a beautiful lake that's perfect for both swimming and fishing.
You can also learn about nature and the environment while enjoying a leisurely stroll at the Atlanta Botanical Garden, which offers tons of fun children's activities, or go for a bike ride along the scenic Silver Comet Trail, which covers over 60 miles of beautiful Georgia countryside. Or, for a more exciting outing, check out Treetop Quest in Gwinnet, which provides a variety of adventure courses for outdoor enthusiasts of all ages!
Sports in Atlanta
Atlanta also offers plenty of fun things to do if you love sports, from attending live sporting events to participating in your favorite activities. Basketball fans should definitely attend a game at the Phillips Arena, which is home to the Atlanta Hawks NBA team as well as the Atlanta Dream WNBA team.

Football fans will also love the College Football Hall of Fame, which features exhibits, memorabilia, and videos related to the history of football and its most famous players. Another great place to watch professional athletes in action is the Dick Lane Velodrome, where you can watch professional cyclists race each other, or have your child sign up for their youth cycling league.
If you're interested in trying a new sports activity, like rock climbing or skateboarding, Atlanta's got that covered too. The Historic Fourth Ward Skatepark has a number of bowls, curbs, and mounds where skaters of all ages can work on their skills, while the Atlanta Rocks indoor rock climbing center is suited for climbers of all skill levels.
Shopping and Dining
We obviously can't list every single amazing restaurant and shopping area, but there are a few that are especially interesting for families. If you're not on a tight budget, then you might want to check out the Sun Dial Restaurant, which offers delicious food accompanied by jazz music over 700 feet above the ground. You can enjoy its spectacular panoramic views of the entire city while dining, or you can pay to ride a glass elevator to the top of the tower and enjoy the view.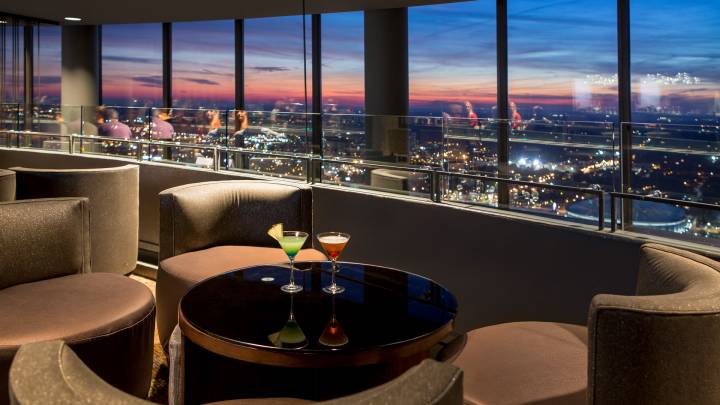 If you prefer the excitement of street markets, then you won't want to miss the Sweet Auburn Curb Market, which has been around for nearly 100 years. You can find all kinds of Southern specialties in its aisles, as well as tasty treats inspired by the Caribbean and South America.
Another interesting dining experience is The Varsity, which sells mouth-watering chili dogs at eight locations throughout Atlanta. Its most famous location is the one in downtown Atlanta, which is the world's largest drive-in, which can accommodate an impressive 600 cars. It's especially popular as a place to stop for a bite to eat after enjoying a Georgia Tech football game.
In terms of shopping, there are plenty of great places to explore, but we especially like Atlantic Station, an outdoor shopping center that is home to dozens of stores like Target, Old Navy, H&M, American Apparel, and Publix. It also has several popular restaurants and features an exhibition space that often hosts a wide range of entertaining exhibits.
Amusement Parks and Other Attractions
Atlanta also offers its fair share of attractions and amusements. If your troupe loves roller coasters and theme park rides, then you definitely won't want to miss Six Flags Over Georgia, which also features live shows and has a tropical-themed water park where you can stay cool in summertime.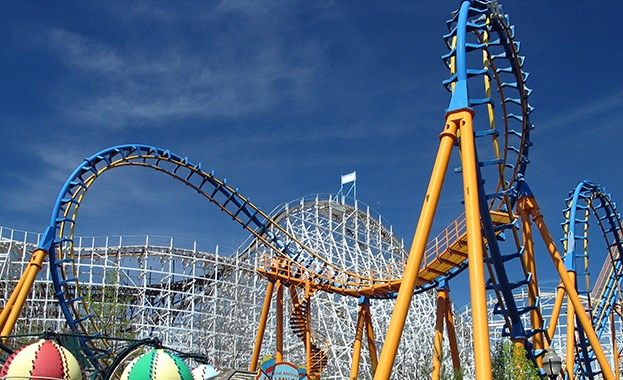 If Six Flags isn't in your budget, then consider stopping by Corn Dawgs in nearby Loganville! Don't let the name scare you away - this agriculture-themed amusement park is literally overflowing with fun activities, from traditional attractions like a petting zoo to more exciting offerings like the corn cannon, pumpkin blaster, zip line, and mountain slides!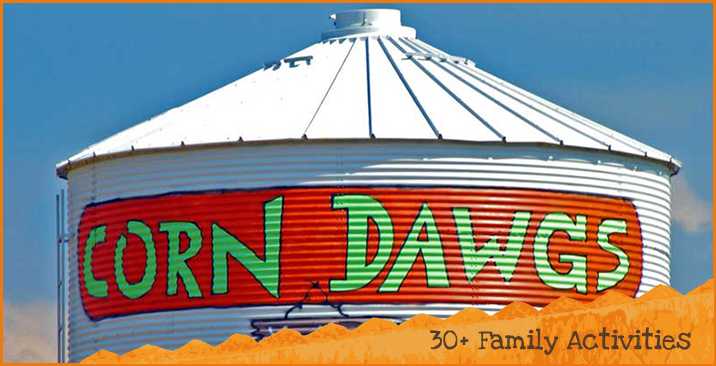 For a blast to the past, check out the Starlight Drive-In Theatre on the outskirts of Atlanta! From the comfort of your car, you can enjoy a double-feature on one of their four screens, just like in the old days. Children and adults can also enjoy LEGOLAND Discovery Center together, which includes a LEGO factory tour, rides, building areas, a soft play area, and a 4D cinema.
Another unique activity is offered by Atlanta Movie Tours, a company that provides a variety of informative, fun-filled tours that introduce visitors and residents alike to the many local spots that have been used in over 700 films and 20 television shows, including The Hunger Games film series, The Vampire Diaries, Ant-Man, Driving Miss Daisy, The Walking Dead, Gone with the Wind, and We Are Marshall.
Finally, if you're looking for indoor activities to do with little ones, you should think about visiting fun places like Monster Mini Golf or Kids Planet. Monster Mini Golf in the nearby city of Marietta, Georgia features an 18-hole glow-in-the-dark monster-themed miniature golf course, while Kids Planet, which is located in Jonesboro, is a huge indoor playground filled with trampolines, bounce houses, slides, and a special play area for toddlers.