Things to do in Philadelphia
Our top picks for awesome things to do in Philadelphia include...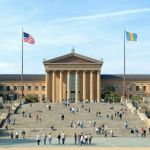 Philadelphia, PA
A must-see for any visitor to Philadelphia is the regal-appearing Museum of Art, sitting at the end of the Benjamin Franklin Parkway and offereing a look at over 200,000 works of art from countless genres, cultures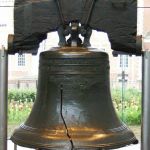 Philadelphia, PA
No trip to Philadelphia would be complete without a visit to The Liberty Bell Center, the iconic symbol of Philadelphia and our country's freedom. This special monument is housed in a bright, expansive, glass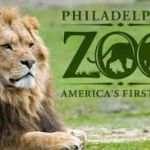 Philadelphia, PA
Don't miss exploring our nation's first zoo which is chock full of animals both in caged displays and roaming around a unique set of mesh-covered pathways overhead. Wide-eyed visitors can look up and see lions

Big List of 57 Awesome Philadelphia Activities
Philadelphia Activities
Philadelphia, the second largest city on the East Coast of the United States, is a great holiday destination and has plenty to offer. Home to the Liberty Bell and other historical sights, it attracts many tourists from all around the world. Philadelphia means "City of Brotherly Love" in Greek, which can be seen in the huge amount of different communities living side-by-side making Philadelphia one of the most ethnically mixed US cities.
The city is well known for its arts and culture, as well as its rich history, which many tourists enjoy to discover. After all the Declaration of Independence was signed in Philadelphia.
Sightseeing in "Philly" is very convenient since the city has more outdoor sculptures and murals than any other American city and most attractions are in walking distance.
Besides the great variety of historical sights there is much more to see and experience in Philadelphia, which is fun for the whole family.
Getting oriented
Philadelphia is a great place to explore and so easy to get around. Pretty much everything is in walking distance and it is almost impossible to get lost with the city's smart and simple grid street design and well-marked signs. Street names are easy to remember since east and west running streets are named after trees while north and south streets are numbered. The rivers Schuylkill and Delaware bring natural boundaries on the west and east. Philly also has a great public transport system with the SEPTA line and buses.
As one of the oldest cities in America, Philadelphia has also become one of the most diverse, with neighborhoods offering different amenities to explore.
If you are primarily visiting to experience the historic attractions Old City is the most convenient place to stay. There you find the Independence National Historical Park with the famous Liberty Bell, the Independence Hall, and many more attractions.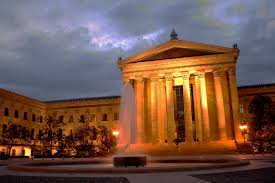 Fairmount, located on the edge of Philadelphia's downtown, is a great neighborhood to escape the city hustle by strolling about Fairmount Park, which is the largest landscaped urban park in the world. You and your family can also visit the Philadelphia Museum of Art, made famous by Sylvester Stallone's triumphant Rocky jogging scene.
Other popular neighborhood to check out are Northern Liberties, a hip and youthful area with an artistic vibe and fantastic dining scene, Bella Vista with its Italian heritage, located in South Philadelphia, as well as Society hill in Center City, a charming district with cobblestone streets bordered by brick row houses in Federal and Georgian style.
Things to do in Philadelphia, PA
People from all around the globe visit Philadelphia for the historic attractions with its fascinating architecture and insightful museums, monuments and historic sites. But the city has much more to offer. There are many artistic venues, amazing installations and great jazz venues. Beautiful parks and gardens provide the right setting for recreation and food lovers enjoy extraordinary restaurants. Philadelphia has it all.
Historical Sights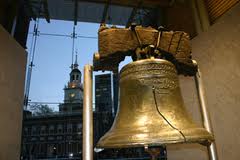 Liberty Bell
You can't leave Philadelphia without visiting the iconic symbol of American independence, the Liberty Bell. It was rang through the town to announce the first public reading of the Declaration of Independence, on July 8, 1776. You can find the Liberty Bell in the National Historical Park in downtown and learn much about its incredible history.
Independence Hall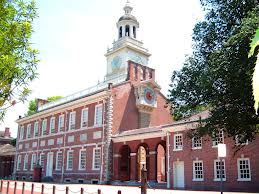 Independence Hall is birthplace not only for the Declaration of Independence but also for the Constitution, located in the center of Independence National Historical Park. It was completed in 1753 and restored in the 1940's. The hall and its grounds take up and entire city block in downtown. There are guided tours led by National Park rangers.
Fun for the kids
Franklin Square
Franklin Square is one of Philadelphia's five original public squares and a fantastic play place for the whole family. It offers family-friendly attractions, including a classic carousel, miniature golf course, storytelling bench, burger joint, picnic area and more. It is a great destination in the warmer months.
Philadelphia Zoo
Philadelphia Zoo was the first chartered zoo in the United States, opened in 1874. Your kids will love to watch more than 1300 animals from around the globe, like polar bears or a white rhino. The zoo features a children's zoo, a paddleboat lake, a rainforest themed carousel, and many interactive and educational exhibits.
Camden Adventure Aquarium
To enjoy a fantastic marine and wild life visit the Camden Adventure Aquarium located on the Delaware River Waterfront. Get up close with sharks, a hippopotamus and other amazing underwater animals. Open since 2005 is fascinates with more than 8,500 aquatic species.
Please Touch Museum
Please Touch Museum is a fun-filled Children's Museum, which offers kid-friendly learning opportunities through play since 1976. Through six interactive exhibit zones across 157,000 square feet it brings the past, present and future playfully together. It is located in the historic Memorial Hall.
Blue Cross RiverRink
If you come to Philadelphia in the cold winter months from November to March you have the opportunity to ice skate along the Olympic-sized ice rink Blue Cross RiverRink. It is a family-friendly holiday activity and features breathtaking views overlooking the Delaware River and Benjamin Franklin Bridge.
Markets
Italian Market
Stroll around the oldest and largest open-air markets in America and visit dozens of vendors, selling the freshest vegetables, fish, meats, spices and much more. Plenty of grocery shops, bakeries, cheese and butcher shops as well as restaurants and cafes are located in the markets, many with an Italian influence. You can find the Italian Market in the Bella Vista neighborhood.
Reading Terminal Market
The Reading Terminal Market is the nation's oldest continuously operating farmers' market, which is home to over 100 merchants offering fresh produce, meats, fish, groceries, ice cream as well as flowers, crafts, books and clothing. Your family will enjoy to try different types of cuisines and watch fascinating cooking demonstrations.
Where to stay
There a plenty of great accommodations in Philadelphia to choose from. If you want to stay close to all attractions like the Independence Mall and the Liberty Bell, but also want to have dining, shopping and amusement opportunities within a few short minutes, the Loews Hotel on 1200 Market Street is your best pick. It is ranked as a very kid-friendly hotel with child-care service, video game library and teen spa treatments. Rooms start from $119.
Another hotel with a variety of family-friendly amenities is Omni Hotel Independence Park , located on 401 Chestnut Street. It is only a few minutes from the city center and the business and government district are close by. It has a great indoor pool and offers a full service spa. Rates start from $130.
If you are looking for a more luxury the Westin Hotel is a clean and quiet place to stay with the whole family. It is well centered and convenient to all attractions. It is located at the Liberty Place. Rates start from $170 per night.
Dining
Philly is a fantastic place for dining with the kids. It has plenty of Food Trucks, Cafes and Restaurants with a huge diversity in incredible flavours and cuisines from all around the world. Philadelphia has been called one of the best cities to eat pizza and burgers in the U.S., but for what the city is actually famous for are the amazing sandwiches. You have to make sure you and your family have a bite of the world-famous Philly cheesesteak as well as of the hoagie and the roast pork sandwich. The place to get the best roast pork sandwich is "DiNic's" in the Reading Terminal Market. The pork gets its incredible rich flavour from the Italian herbs and spices and also from the long roasting of five hours. Try also the "Steve's Prince of Steaks", located downtown, for savory cheesesteak, which is served on a long roll with large pieces of grilled rib eye and whiz. The best place to get a legendary hoagie is "Campo's", an Old City institution well situated near the historic sites.
Kid-friendly food
In Philadelphia there are countless fun and affordable places for kid-friendly meals in an environment suitable for the whole family. Philadelphia was declared "America's Best Sandwich City" and your kids will definitely agree. Food in sandwich format is not only delicious but also super easy to eat.
One of the best restaurant in town you have to check out when visiting Philadelphia with kids are the "Pizzeria Stella" with oven-wood pizzas, located in historic Society Hill, the 70s-themed restaurant "Jones" with delicious macaroni and cheese in Center City East and "Shank's Original" with the classic Philly cheesesteaks and hoagies in the beautiful neighborhood Bella Vista.
Nobody should leave Philadelphia without trying its best Italian gelato in town at Capogiro. You can find Capogiro in Rittenhouse Square, on 13th Street and two other locations. Your kids will definitely love to have a scoop of one of the 25 delicious gelato and sorbet choices, which flavours change by season.