Things to do in Phoenix
Our top picks for awesome things to do in Phoenix include...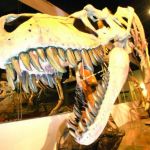 Mesa, AZ
Scottsdale's Butterfly Wonderland re-creates a tropical rainforest environment for its incredible population of butterfly. Families can walk among these beautiful creatures, marvelling at them as they fly around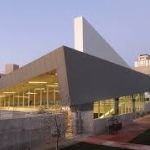 Phoenix, AZ
The Arizona Science Center makes an excellent stop for children and adults alike. It is chock full of interactive and hands on displays which teach you about the wonders of the mundane, like what happens to us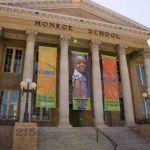 Phoenix, AZ
The goal of the Children's Museum of Phoenix is to get all of their child visitors working both physically and mentally to improve their developing skills and open them up to the wonders of the world around them

Big List of 64 Awesome Phoenix Activities
Phoenix Activities
If you're looking for things to do in Phoenix, Arizona, you've come to the right place! Also known as the Valley of the Sun, the capital of Arizona is one of the most beautiful cities in the Southwest. As the sixth most populous city in the United States, Phoenix offers visitors an abundance of activities to enjoy, from world-class museums to nature attractions like parks, gardens, and mountains. Below, we've compiled a list of some of our favorite Phoenix attractions, organized by type.
Museums
Whether you're interested in art, history, science, transportation, or archaeology, Phoenix is sure to have a museum that you'll enjoy. One of the best things to do in Phoenix, AZ if you're an art lover is to visit the Phoenix Art Museum, the largest art museum in the Southwest. It contains an impressive collection of over 18,000 pieces of artwork, including sculptures, modern art, American art, and European art.
Want to learn more about the natural and cultural history of Arizona and the Southwest? Visit the Arizona Museum of Natural History, which also features exhibitions on ancient cultures in the Americas and dinosaurs. Another fascinating attraction is the Pueblo Grande Museum & Archaeological Park, where you can explore a 1,500 year-old archaeological site that was used by the prehistoric Hohokam culture. Indoors, you can also view museum exhibits and archaeological artifacts unearthed at the site to learn more about this fascinating culture.
If you prefer a more hands-on look at history, consider stopping by the Pioneer Living History Museum. This open-air history museum introduces visitors to life in the 1800s through immersive exhibits that include a bakery, a dress shop, and a schoolhouse.
Do you love science? If so, you'll definitely want to visit the Arizona Science Center, which boasts over 300 interactive science exhibits on topics such as the human body, technology, and energy, as well as a planetarium and an IMAX theater. We also highly recommend the Challenger Space Center. This space museum in Peoria, Arizona features fascinating exhibits about the history of NASA space missions. One of its coolest features is its simulated space mission program, which allows visitors to learn all about space in realistic models of the Johnson Space Center and the International Space Station!
When it comes to transportation museums, the Arizona Wing of the Commemorative Air Force Aviation Museum is a good option. It showcases private and military aircraft as well as fascinating exhibits about aviation history. Train aficionados, on the other hand, definitely won't want to miss the chance to visit McCormick-Stillman Railroad Park in Scottsdale, which contains historic trains and allows visitors to take a ride around the park on the Paradise and Pacific Railroad. Better still, you can have a train-themed day by visiting the Arizona Railway Museum as well, which features an interesting collection of vintage railroad cars and railway artifacts.
Two unique museums that call Phoenix home are the Hall of Flame Fire Museum and the Musical Instrument Museum. The Hall of Flame Fire Museum is the world's largest museum dedicated to firefighting, with exhibits dedicated to the history of this occupation and interesting pieces of firefighting equipment. Meanwhile, the Musical Instrument Museum displays over 6,000 musical instruments in interactive exhibits that allow visitors to learn about musical traditions around the world and play fascinating world instruments.
Finally, Phoenix has two wonderful museums just for young visitors. The Children's Museum of Phoenix is designed to engage and educate young visitors through interactive exhibits related to art, engineering, reading, nature, and science, while the i.d.e.a. Museum focuses on using your imagination while exploring exhibits related to art, science, and technology.
Wildlife Attractions
If you love animals, a visit to the Phoenix Zoo is one of the best things to do in Phoenix today. Located in Papago Park, it is the largest privately owned zoo in the country, with over 1,400 animals from all over the world such as bears, lions, warthogs, monkeys, and giraffes! Another popular wildlife attraction is the SEA LIFE Arizona Aquarium, which contains over 5,000 sea creatures, including sharks, rays, seahorses, and lionfish.
In terms of must-visit Phoenix attractions, we recommend Butterfly Wonderland, the largest indoor rainforest atrium in the country. It is home to over 3,000 beautiful butterflies that you can observe as they flutter around you. Other attractions include a gallery where you can watch butterflies emerge from chrysalises and exhibits on desert insects, honeybees, and wildlife native to the Amazon River.
Parks & Nature Attractions
Looking for things to do in Phoenix this weekend? Consider spending a day exploring Encanto Park, a huge public park that is one of the city's most popular attractions. It has facilities for nearly any outdoor activity you can think of, including tennis, fishing, volleyball, handball, golf, racquetball, canoeing, basketball, softball, and hiking! It also has a pool, a playground, and a small amusement park that little ones are sure to love.
Another popular Phoenix park is Papago Park, which is best known for its interesting rock formations such as Hole-in-the-Rock, a famous landmark which is the result of wind erosion. In addition, it offers hiking trails, cycling paths, sports fields, and several small lakes. It is also home to popular attractions like the Phoenix Zoo and Hunt's Tomb, a white pyramid which holds the remains of Arizona's first governor. The Desert Botanical Garden, which has five scenic trails that you can use to view thousands of interesting desert plants as well as art exhibitions, can also be found within the park.
If you feel like you've run out of things to do in Phoenix, you can always explore the great parks in the nearby cities of Tempe, Scottsdale, and Glendale. In Tempe, we recommend Tempe Beach Park, a beautiful park located alongside Tempe Town Lake. Visitors can enjoy a relaxing walk or bike ride around the lake, as well as activities like boating, paddle boarding, and fishing. In the summertime, it also provides a splash playground where little ones can cool off.
The Kiwanis Recreation Center in Tempe is another great option if you want to get some exercise while having fun. It has a fitness center, a batting range, a gymnasium, and an indoor wave pool that is a perfect place to escape the summer heat.
In nearby Scottsdale, we recommend Cactus Park and Northsight Park, which both have a playground, basketball courts, and sand volleyball courts. In addition, Cactus Park has a fitness center and a pool, and is a beautiful place to enjoy a picnic on a sunny day.
Glendale, on the other hand, is home to Sahuaro Ranch Park, which is best known for its historic ranch buildings which visitors can tour for free. You can also visit the park's chickens, check out the playgrounds, and participate in sports like soccer, sand volleyball, and softball at its sports complex.
If you're looking for things do to in the Valley of the Sun that will allow you to truly enjoy its natural beauty, we have a few more recommendations for you. First, there's South Mountain Park, the largest municipal park in the United States with over 16,000 acres of land. It has over 50 miles of hiking, cycling, and horseback riding trails ready for you to explore, and is also home to one of the world's largest populations of chuckwallas, a type of large lizard identifiable by its distinctive orange-colored tail.
Do you enjoy visiting national parks? If so, visit Petrified Forest National Park, one of the most famous landscapes in Arizona. This beautiful national park is known for its many fossils and large deposits of petrified wood. It is a great place for outdoor activities such as hiking, backpacking, camping, and nature photography, particularly in the area of the park known as the Painted Desert, which is famous for its vividly colored rock formations.
On a sunny day, another great way to enjoy Arizona's beautiful vistas is by taking advantage of the scenic hiking trails at Camelback Mountain and Piestewa Peak. Camelback Mountain is one of the largest mountains in the area, and is especially popular with locals due to the beautiful views it provides. Piestewa Peak, meanwhile, is the second highest peak in the Phoenix Mountains. We recommend hiking the Piestewa Peak Summit Trail, which rewards hikers with spectacular views of Phoenix and the surrounding areas. You might also get to see native wildlife like jackrabbits, kit foxes, and chuckwallas along the way.
For a serene day in the great outdoors, you could also visit the Riparian Preserve at Water Ranch in Gilbert, Arizona. This wildlife preserve is home to over 200 bird species and is the perfect spot to go on a leisurely nature walk or spend the day fishing.
If your group loves adventure, you might also want to check out Salt River Rafting, which offers rafting trips down the gorgeous Salt River. You can choose between short day trips or multi-day rafting trips that include camping in the beautiful Arizona wilderness.
Amusement Parks & Water Parks
There's no shortage of thrill rides and water slides in the Phoenix area, which is home to several great amusement parks and water parks. If you're looking for a large amusement park where you can spend the entire day, you'll want to stop by Castles ~n~ Coasters, which has roller coasters, four 18-hole miniature golf courses, a go-kart track, bumper cars, and a thrilling log flume ride.
When it comes to entertaining little ones, we recommend Enchanted Island Amusement Park, a small amusement park in Encanto Park which has nine rides designed for children under 10, including a carousel, a train, and bumper boats. It also has fun attractions for older visitors, such as pedal boats and canoes you can take out on the picturesque lagoon.
If you're looking for somewhere to escape Phoenix's scorching summer heat, consider visiting Big Surf Waterpark in Tempe. This popular seasonal attraction features one of the country's largest wave pools, a zip line, and several thrilling water slides. Another option is Wet 'n' Wild Phoenix, which has over 30 attractions that include tons of water slides, a wave pool and a lazy river.
Last but not least, there's Golfland-Sunsplash in Mesa, Arizona which offers the best of both worlds: it combines a year-round amusement park and a seasonal water park! The amusement park features attractions like miniature golf, laser tag, and an arcade, while the water park includes a wave pool, a lazy river, a raft ride, and water slides.
Tours & Family Fun
Finally, we've got a bunch of fun activities and attractions that are perfect for families with children of all ages. If you're looking for excitement, consider booking an off-road ATV adventure tour through the Sonoran Desert with Desert Wolf Tours! During their thrilling tour, you'll be able to view wildlife like wild burros and coyotes while learning all about local history.
Need something a bit tamer but still active? You can stay cool in the summertime by visiting the AZ Ice Peoria indoor ice rink during its public skating sessions. Another indoor option is the Phoenix Rock Gym, the largest climbing gym in Arizona, to try out their climbing surfaces designed for all ages and skill levels. Brunswick Zone Desert Sky Bowl also provides a few dozen bowling lanes as well as billiards tables and an arcade.
When it comes to family entertainment centers, we recommend Gameworks, Jambo! Park, and CrackerJax Family Fun & Sports Park. Gameworks is known for its impressive arcade, while Jambo! Park features over a dozen indoor rides and attractions, including a mini roller coaster, laser tag, miniature golf, and an indoor playground. CrackerJax offers similar activities, including miniature golf, go-karts, laser tag, and bumper boats.
There's plenty more to do in Phoenix, but we can't leave one final attraction off of our list: the Mystery Castle in South Mountain Park. This quirky stone castle was built in the 1930s by a man named Boyce Gully for his daughter. Visitors can learn all about this fascinating structure and take a tour of its 18 rooms and dungeon which were made by hand from all kinds of materials, including adobe, stone, and car parts!