Tipspoke's core mission is to help people discover fun things to do to enrich their lives. Tipspoke is an online hub that partners with the media, subject-matter experts, and local organizations to fulfill this mission. We offer a free service, which includes a searchable database of thousands of activities.
The Tipspoke Team brings together a wide range of experience to deliver tips and insights that makes life easier and more fun for everyone.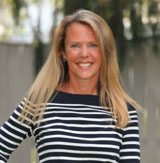 Stacey Sao, CEO
Stacey Sao founded Tipspoke with the goal of helping people make their lives more fun through awesome, share-worthy tips.
Having been in high-tech marketing for many years, she launched Tipspoke to share useful tips and great insights that are family-friendly and suitable for people of all ages.
Tipspoke provides a wide range of tips developed by a team of writers in close collaboration with the editorial staff.
Stacey grew up in Connecticut, received her Bachelor's Degree from Villanova University, and lived in the Washington DC area and in Austin, TX before returning to New England.
She currently resides in the Boston area with her husband, two kids, and of course the family parrot, the company mascot.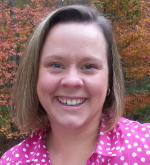 Kristen Simone, Contributing Editor
As a mom to five very active children Kristen is always on the go, experiencing the world through a variety of lenses. She was born and raised in New England, attending the University of Connecticut, and graduating with a Bachelor degree in Communications.
Before becoming a mom, she worked as Residential Supervisor and Director of Student Activities at Eagle Hill School in Hardwick, MA which was geared towards students with Learning Disabilities.
She finds joy in writing, gardening, reading, crafting, creating games and going on family adventures. Currently she is a Tipspoke Contributing Editor and aspiring children's book author.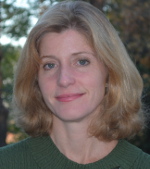 Christina Gagne, Contributing Editor
Contributing editor Christina Gagne has Bachelor and Masters' degrees from Boston College and lives with her husband, Mathieu, and twin boys. Christina's writing experience includes an article published in Twins Magazine and a book about her challenging road toward parenthood that has sold a number of copies.
For many years, Christina has also composed numerous publications in the legal field through her various positions in law firms and the court system.
In addition to her work on Tipspoke, Christina currently researches the conditions affecting families whose children have been removed from their custody and writes reports for several Juvenile Court Judges concerning these cases.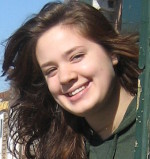 Chelsey Bauer, Social Media
Chelsey recently graduated from the University of New Hampshire with honors as a Business Management major with a Psychology minor. In the past she interned with the United Way of the Greater Seacoast and plans to keep nonprofit work as an essential part of her life.
She' been in and around New England most of her life, growing up in Marlborough, MA and then moving to Southern New Hampshire in grade school.
Chelsey excels at engaging with people across all the major social media platforms. When she's not busy Tweeting, she spends most of her time reading, volunteering and going on adventures with her dog Shyla.