According to our recent poll, grilling claims the spot for number one backyard pastime.
During the height of summer and outdoor mania, Stacey Sao, the CEO of Tipspoke decided to get an unbiased, fact-based the answer to the elusive question of the favorite backyard activities in the US. Tipspoke's mission is to help people find fun things to do to enrich their lives, and the survey of favorite backyard activities revealed what people really enjoyed doing in their own backyards this year.
The results provided the data that created their latest infographic. The Top 5 favorite backyard things to do in the U.S. turned out to be Recreational Grilling; Swimming; Playing Sports (like Volleyball, Football, Baseball, Soccer, Basketball…); Enjoying other games like Corn hole, Badminton, Croquet, Frisbee, etc.; and lastly, Yarding which includes gardening, mowing the lawn, Weeding & other work.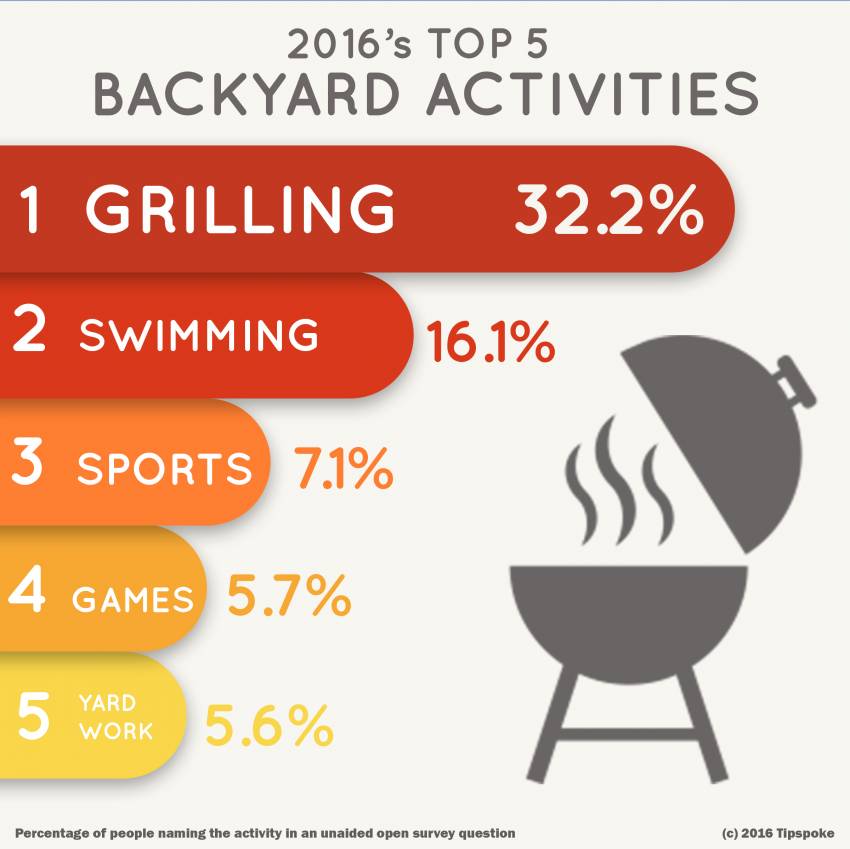 What Makes Grilling Great
When grilling season is in high gear, and there are lots of grill masters out there who are in their glory. But grilling isn't only for the masters! We can all grill up some sensational meals that are simple, creative and darn right impressive.
In a recent interview, Stuart Meyer, CEO of the National Barbecue & Grilling Association said this:
"Simply put, I find that people who love to cook BBQ and grill are the happiest, most giving and carefree people I know.
To dive a little deeper, I believe the popularity of BBQ and grilling as favorite backyard activity is rooted in history, connection, tradition and flavor. Throughout our American history, BBQ and grilling has served as an important communal pastime for bringing people together, in good times and in bad, as an offering to slow the pace of life, lift our spirits, overcome our differences and strengthen our connection with each other through these timeless aromas and flavors.
Live fire cooking, whether low-and-slow or over a direct fire, is an expression of love which is rewarded by those smiling faces which tend to surface after that first bite. In a way, the primal nature of these unique cooking techniques puts life and the world around us in perspective."
Another great thing about grilling is that is makes meals an event. Prep the food in advance and cook it outside! (Keeps the house cooler in the warm months and gets you outside to enjoy the fresh air). Plus, grilled foods taste different.
All you need are a few great recipes to get you going and I promise you that you'll wonder why you haven't grilled more! You can grill meats, fish, vegetables, and even fruit! Have you ever tried grilled watermelon? How about grilled peaches? It's a flavor explosion.
Here are a few of our favorites recipes to try this season:
Grilled Chicken Souvlaki - Fast, flavorful, and totally family-friendly, this inspired take on everyone's easy go-to dish — grilled chicken — is guaranteed to be a crowd-pleaser.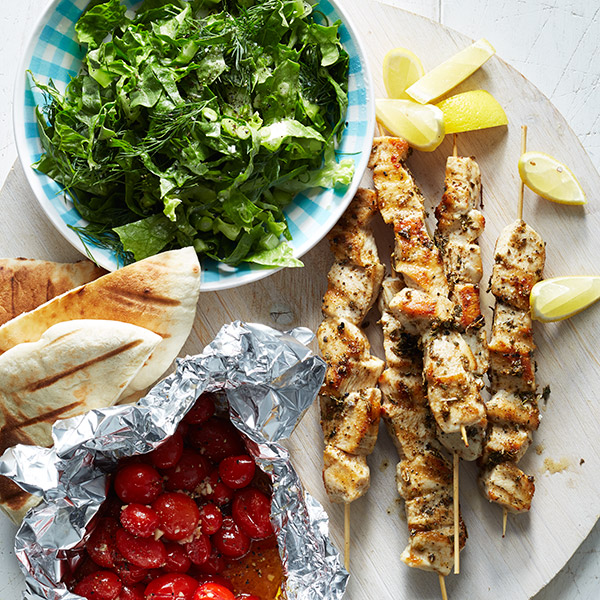 Photo Credit: Anna Williams | Woman's Day Kitchen
Maple Mustard Grilled Corn with Bacon - Sweet maple syrup and spicy Dijon mustard make the perfect, simple glaze to compliment smoky grilled corn on the cob.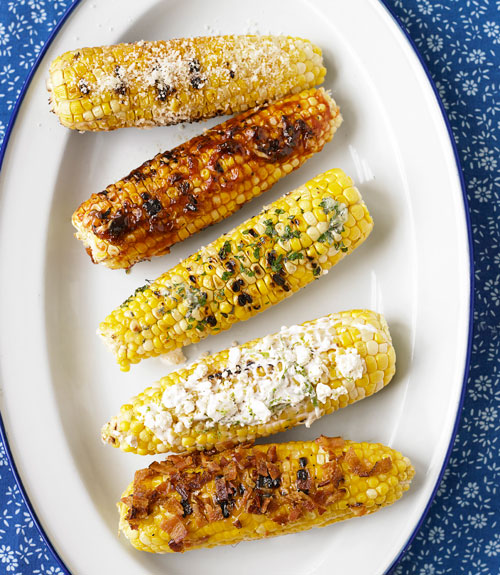 Photo Credit: Miki Duisterhof | Cheryl Slocum
Grilled Chicken, Mushroom & Fig Salad - This Grilled Chicken, Mushroom, and Fig Salad reflects the season's exuberance with its easy preparation and mix of earthy, sweet, and smoky flavors.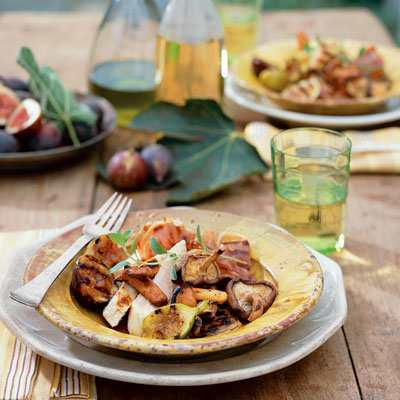 Photo Credit: Alison Miksch
Mini Portabello Mushroom Sliders- Each succulent mini burger also features tender grilled zucchini, squash, and eggplant. Serve with oven-fried potatoes and a green salad.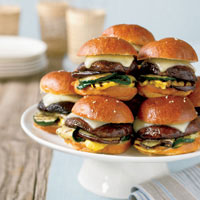 Photo Credit: Charles Schiller
Grilled Potato Salad with Bacon Vinaigrette - The simple two-step process of cooking the potatoes transforms this summer salad from same-old to scrumptious.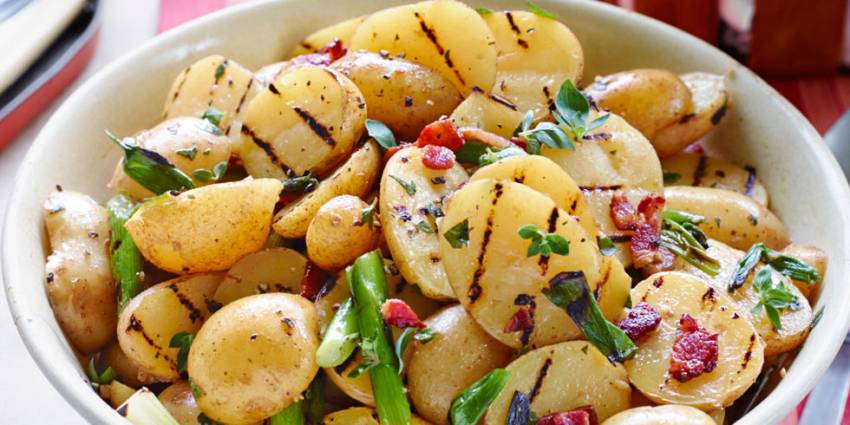 Grilled Chicken with Nectarine, Red Onion, and Basil Relish – Sweet stone fruit and fresh basil make for a light and summery main when spooned over simple grilled chicken.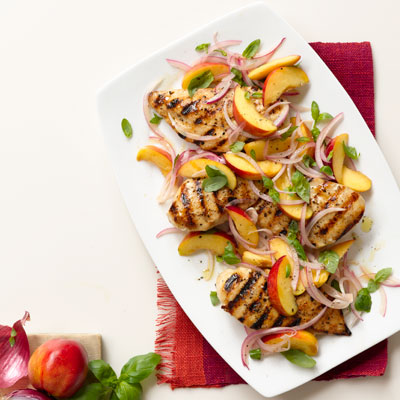 Photo Credit: Romulo Yanes | Woman's Day Kitchen
Miso Glazed Chicken Burgers with Cabbage Apple Slaw– Flavorful and fun. Compared with a typical cheeseburger slathered in mayo, this miso-glazed chicken version — topped with yummy slaw — saves you 109 calories, 24 grams of fat, and 34 milligrams of cholesterol per serving.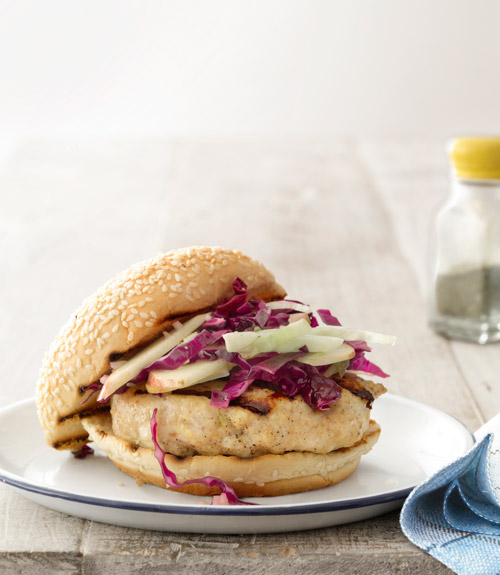 Photo Credit: Romulo Yanes | Cheryl Slocum
Grilled White House Pizza - Cooking fresh pizza dough on the grill is quick and easy. Make it even easier by using store-bought dough (we like Trader Joe's) and your favorite toppings, and dinner is ready to go.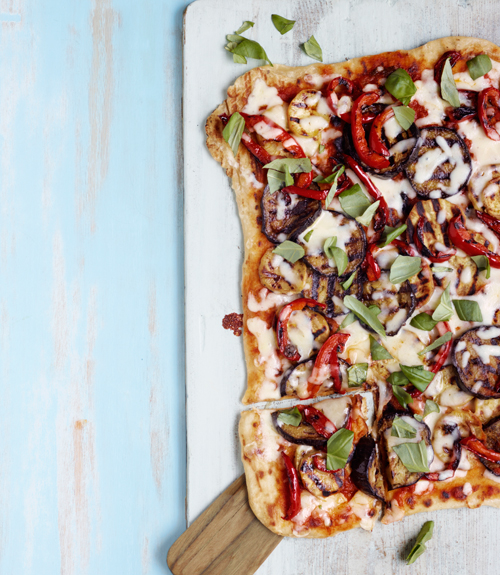 Photo Credit: John Kernick
Grilled Cumin-Rubbed Hanger Steak with Smashed Minty Peas and Grilled Bread - Here's an easy way to put a fresh spin on the classic steak dinner. (And who wouldn't love some smashed minty peas on a warm summer evening?)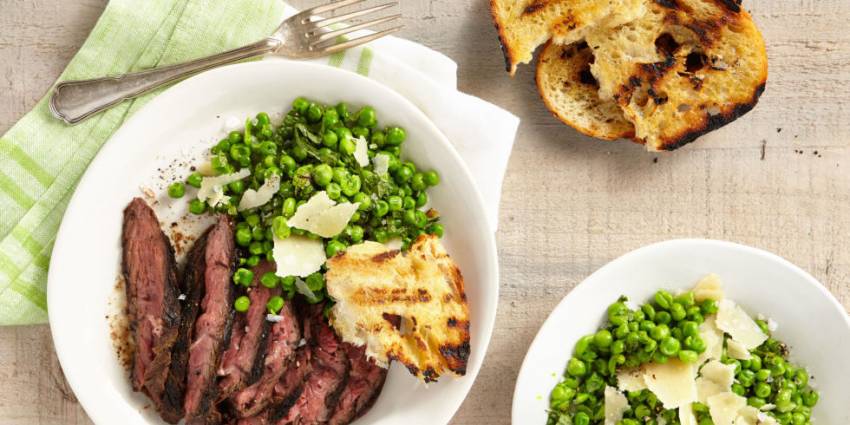 Photo Credit: Brian Woodcock | Marian Cooper Cairns
Glazed Country Ribs – Brushed with red-currant glaze, these tender country-style pork ribs are infused with a crispy sweetness.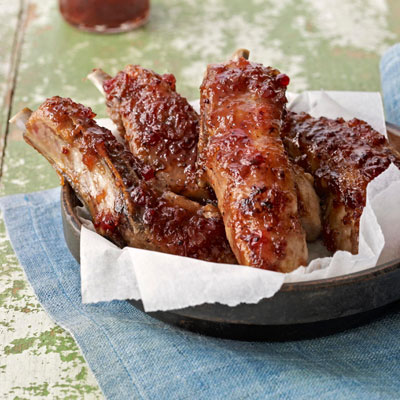 Photo Credit: Country Living
Grilled Watermelon - easy and delicious on it's own, or coupled with fresh yogurt & a light vinaigrette.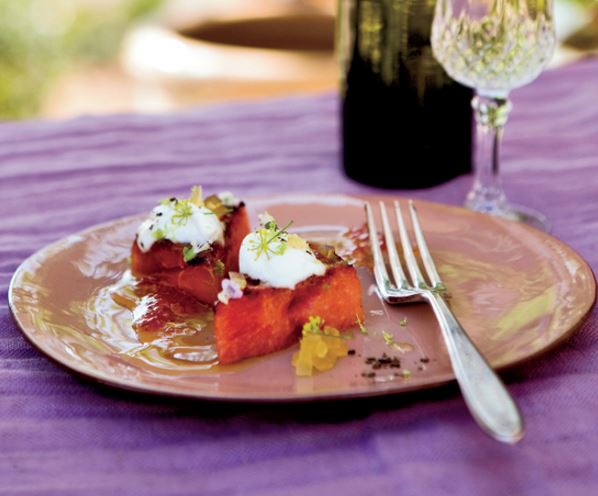 Photo Credit: Food & Wine
Grilled Peaches with Cinnamon Sugar Butter - Ripe peaches on the grill with a little sweetness creates a simple yet succulent side dish or dessert.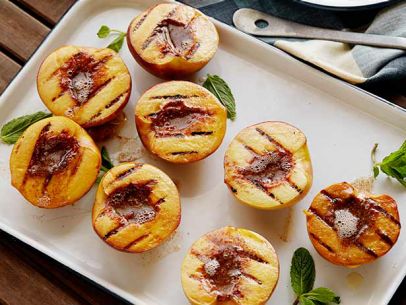 Photo Credit: Bobby Flay
Grilled Watermelon Salad - Whoever thought of grilling watermelon? We did! It's unexpected and a real summertime crowd-pleaser.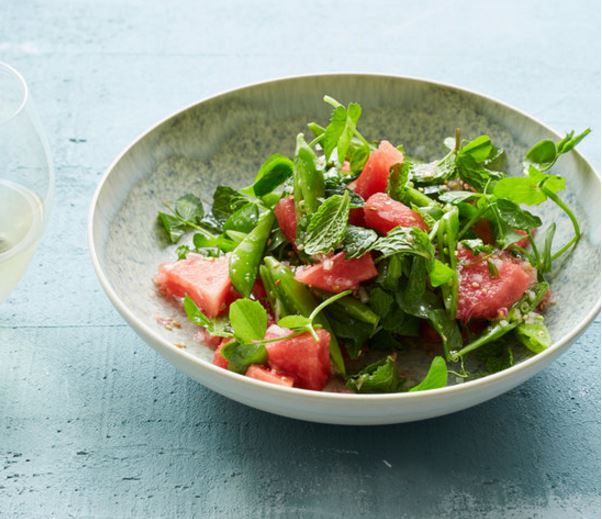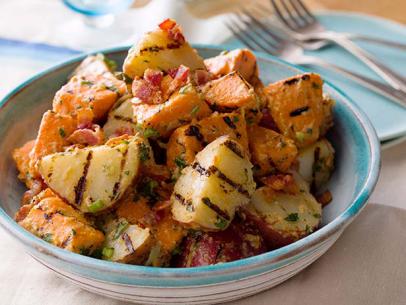 Photo Credit: Melissa d'Arabian | Food Network
Country Fair Fried Dough - For an easy twist on this recipe – instead of making the dough from scratch, pick up uncooked dough from your local pizzeria! Cut into serving sized pieces and fry them up in a pan. You can eat them right away or store in a paper bag to heat up later on the grill so everyone can add their own toppings for a main meal, or powdered sugar for more of a dessert.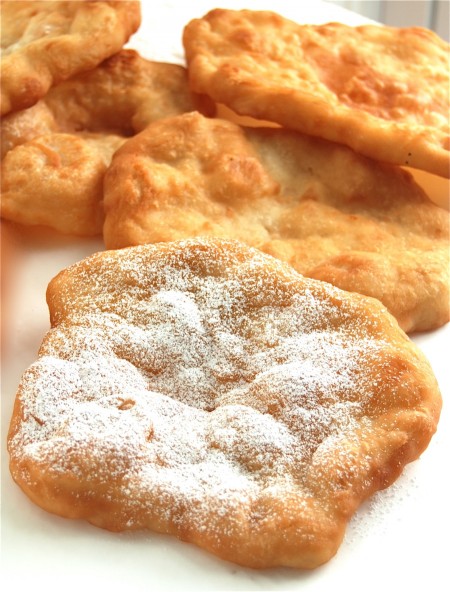 Inspired to grill now? We are! Go ahead and try some of these, and you'll see how easy it is to become your very own grilling guru!