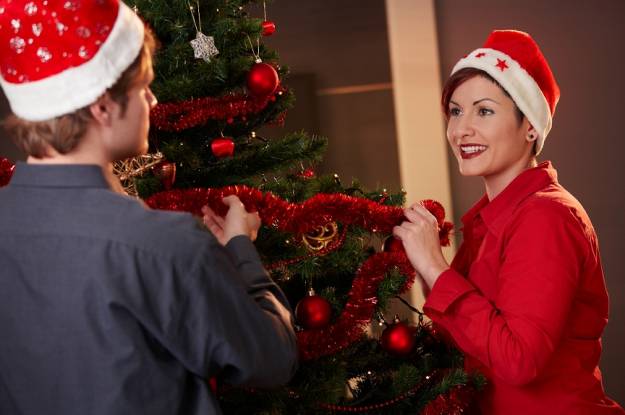 The holiday season is a time to build lifelong memories with your family. Traditions building up to Christmas can be as memorable than Christmas day. This time helps you to bond and reconnect with loved ones, friends, and neighbors.
Creating memories are very special. We have ideas for you to help you start them today!
Holiday Food Traditions
Pull out the family recipes for meals and baked goods and make some traditional foods you grew up with.
Sugar cookie night and decorating. Gather up the kids and have them decorate sugar cookies for Santa's visit!
Have a cookie party! Invite friends and family and ask everyone to bring their favorite cookie recipe.
Build and decorate a gingerbread house!
Neighborhood Traditions
Go caroling with a group of friends and family.
Take in a local production of a Christmas show. We love the The Nutcracker and A Christmas Carol.
Drive around the neighborhood taking in all the Christmas lights. We love having the kids dress in their pajamas for the ride!
Deliver a card and homemade cookies to your neighbors.
Visit Santa!
Hit the slopes, go sledding, ice skating, or other outdoor winter activities with your family.
Traditions in Your Home
The 'Elf on a Shelf' tradition is a fun and popular tradition.
Read holiday stories before bed each night. We love The Polar Express, Santa Mouse, and How the Grinch Stole Christmas.
Decorate your tree. Make it a special time with the entire family with holiday music and hot chocolate.
Advent calendars are very special. We have many ideas for making your own!
Holiday Movie Night! Miracle on 34th Street, A Charlie Brown Christmas, Christmas Vacation, and The Christmas Story.
Make ornaments for the tree.
Write a letter to Santa.
Make a snow globe!
Decorate your home. Making your own decorations can be very meaningful.
Buy matching pajamas for Christmas morning!
Tradition of Giving Back
Volunteer your time as a family at a soup kitchen or a food bank that hands out food to families in need.
Find a giving tree that allows you to sponsor a family in need or purchase toys for children in need.
Take on a book collection for your local shelter and needy children.
Bring cookies to your local police, fire and ambulance crew.
Stop in on elderly neighbors or local nursing home with holiday cheer.
Gift Traditions
Shop local. Try and keep your hard earned cash as local as possible.
Large families enjoy drawing names and purchasing one gift. Set a dollar limit.
Gifts for kids only rule is usually great for large families.
Thanksgiving night is a great time to plan your Black Friday shopping.
Have a Yankee Swap or a fun gag gift tradition.
Christmas Eve Traditions
Open one gift on Christmas Eve.
NORAD is fun to track Santa's progress around the globe.
Kids love to make a plate of cookies and milk for Santa's visit and reindeer food (oats and glitter) tossed on the lawn for the reindeer team.
Read the book, The Night Before Christmas.
Get matching pajamas for the kids to wear on Christmas Eve. Talk about a great photo op Christmas morning!