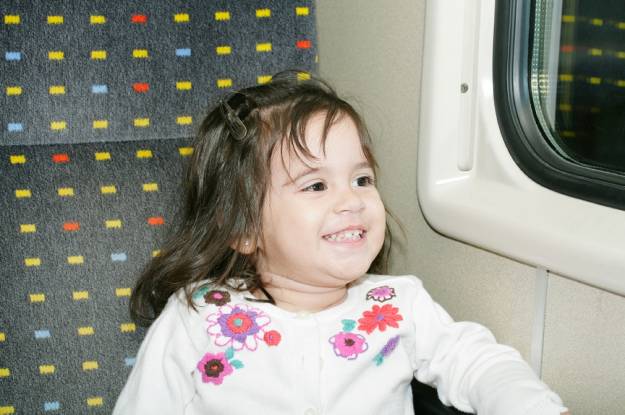 Travel with kids has been widely written about. We have 5 tried and true tips to add to your bag of tricks.
Each and every family will have their own threshold for traveling toether, but these tips will help anyone needing some addition tips and support.
1. If you're stressed - your family will be too. This is huge. Take a deep breath before you set off on your travel adventure and consider your attitude. Are you ready to go? Do you have everything you need? Are you resilient for anything that can happen while traveling? Will you unravel if there are travel delays, lost luggage, cancelled reservations or just the normal missteps?
If your head is in the game, your kids will follow suit, or at least they will learn from a pro, and that's you. Take it as a big teachable moment. Your behavior and attitude are on stage, make it a great performance!
2. Be prepared. Try and pack the following small items. They could be a real lifesaver.
Medication. Always have the medications you will need for the entire families needs. Ever if you don't need cough syrup or allergy medicine before you leave. Buy a fresh package and stash it in your suitcase.
Hand-wipes. Even if you are no longer diapering, these things are like gold when traveling. These can clean everything; toilet seats, faces, hands and even your smartphone case and they can cool you down, so no one sees you sweat!
Nightlight. Kids can get to hotel bathroom safely with a cozy light in the room.
Ziploc bags. These are a huge travel item for us. They are great for everything. I use them to separate dirty clothing and keeping tabs on all the socks!
Our friends at Shout Me Crunch have some excellent travel tips for families visiting the USA that include many helpful hints for basic things that can really make a big difference.
3. Organize your trip around schedules. If you can organize any travel accordingly to naps, or overnight flights so kids can sleep on the plane may be a saving grace. Try and keep kids on a normal routine if at all possible.
4. Travel Within Your Budget - planning in advance will help you save money on almost all travel expenses. Our friends at Working Daddy have come up with some great tips on how to travel on a budget that will definitely help you to save a few dollars.
5. Before you Fly. Travel by plane is one of the harder modes of travel to orchestrate. This takes some practice, but if you offer up good experiences early on, this can be a wonderful way to see all your favorite places.
Check out SeatGuru. This will give you great ideas on plane layouts before you book a seat. This can be so valuable as you travel with little ones.
Order a kids meal. Some airlines still serve food, imagine that! Make sure you get one for your child. Often these are the better choices.
Divide and conquer. If you have a travel partner. Send them on the plane first to get organized on the plane. Then have the kids come on the plane last. Less time on the plane during this tricky time the better.
Pack tried and true toys and games. Only pack stuff your kids love. Small, tiny parts to toys should stay home. But toys that can be easily played with and packed again is key. This is pretty much the best time to bring the ear-phones and plug in to a brand new movie saved for the trip.
Other tips that might be of use in general. Don't use your cell phone while driving. Cell phone use while driving is so dangerous! Be mindful of safely and always pull over to use your cell phone in a safe location. These days it seems as though families need to be extra focused on driving while other cars around us swerve while using their cell phones to avoid us. This also teaches your children to be vigilant while driving. They will be driving soon enough. Teach them good habits out of the gate.