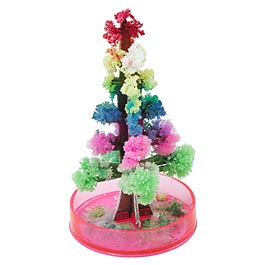 Science is can be really fun for girls these days with new and innovative kits on the market.
I've found some really great science kits and toys to try with your girls. We have a few of these kits ourselves and we love them.
1. Rock Star Girls!
I have a rock collector at home. My daughter gathers rocks wherever we go. We have lots of it at home and this cool backpack is perfect for her to take her collecting to the next level. We are always looking for things to do with the rocks and this is the perfect kid to do so. We love this toy because it has all the accessories for to bring rock collecting to the next level.
What it includes:
Nature Backpack
Rock Pick
Safety Goggles
Rock and Mineral Test Kit
Mineral Hardness Scale Set
Crack-Open Geode
Nature Notebook
Rocks and Minerals Golden Guide
Specimen Collection Bags
Instructions
2. Perfume Girls
Perfume Science Kit is a wonderful chemistry kit of perfume making. This kit has 20 different activities and eight scented oils. Learn about the history, art and science behind perfume-making. This kit has it all!
What's included:
4 basic perfume oils (Lemony, Woody, Florally, Musky)
4 creative perfume oils (Orienta, Mentha, Mella, Tropica)
Perfume finisher
2 decorative flacons with caps
5 mini flacons with caps
Bottle labels
Atomizer with cap
2 measuring cups with lids, 2 dropper pipettes, and 2 stirrers
Funnel
5 cotton pads
Book of smell strips
32-page science manual with activities
A Thames and Kosmos kit.
3. Thinking Putty
This putty is so super cool! This heat-sensitive, color-changing putty acts like both a liquid and solid. Wow! This stuff can bounce like a ball, feels slimy and also tough. The color also is heat sensitive so your will notice the change in color from violet to as it heats up from the body heat of your hand. Not only is this a fun toy, it's also very therapeutic for adults and kids alike!
4. Crystal Tree
This was both of my daughters' first pick for this article. This cool project created a colorful tree out of crystals. In just 20 minutes kid can see crystals forming on a 3.5 foot tall tree. All you need to provide is water with this experiment. Read the directions correctly and it will be a safe kit for kids over 8. Adult supervision is recommended for younger children.
Kit Contents:
4g of ammonium dihydrogen phosphate
2 blotter paper trees
1 plastic base
Instruction sheet
5. Foam Kit Fun
Kids love foam, bubbles, and fizz. This kit has 7 experiments to discover how acids and bases behave, reactions of chemicals, and other chemistry concepts, all while making fizz.
Fizzy Foamy Science contains the following:
Instruction manual
Baking soda
Citric acid
Dry yeast
Tint tablets
Cooking oil
Plastic cups
Bags
Stir sticks
Measuring scoop
Magnifying glass