Activity Overview
When in Chicago, don't miss out on visiting America's first planetarium. Founded in 1930, the Adler Planetarium became a haven for astronomy and astrophysics enthusiasts. It became a National Historic Landmark in 1987. Today, the Adler Planetarium has three theaters and space science exhibitions on display. See the exhibits and catch shows that are educational and entertaining for both kids and adults alike. The planetarium is located at the shore of Lake Michigan so in addition to learning something new, you will get to see beautiful views of the lake.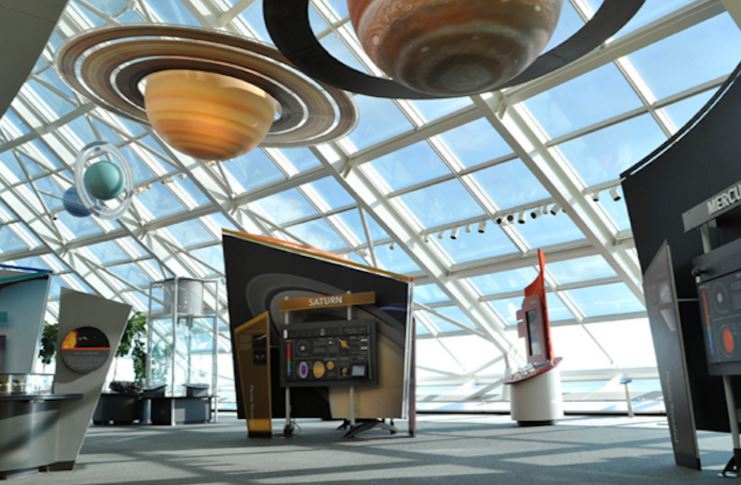 Things to Do
Check out the show schedules here and plan your visit to catch the shows. Planet Nine discusses fascinating ideas about dwarf planets while Cosmic Wonder talks about space explorations and discoveries. If you're bringing kids, catch the shows Destination: Solar System and One World, One Sky: Big Bird's Adventure.
After the shows, head out to see space-related exhibits sure to delight the children. Exhibits include What is a Planet?, Mission Moon, and Our Solar System. Visit their events page here if you want to participate in more activities.
Listen to professional astronomers as they talk about their research work at the Space Visualization Laboratory. Check the visit schedules here.
Hungry? No need to go far. Drop by Galileo's Cafe for snacks. You'll get pleasant views of the city and Lake Michigan too.
Adler Planetarium Insider Tips
Get a CityPASS to save almost half on entrance fees. You can also choose to visit other museums that are part of the package.