Albuquerque Biological Park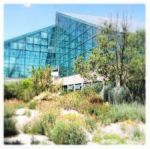 Activity Overview
Albuquerque Biological Park is one of the most popular family attractions in Albuquerque, New Mexico. It consists of four unique attractions that are designed to entertain visitors of all ages: an aquarium, a zoo, a botanic garden, and an outdoor recreation area. If your family loves to learn about nature and spend time in the great outdoors, you won't want to miss out on this great site.
Things to Do
Visit the zoo, which features over 200 animal species such as seals, polar bears, camels, mountain lions, zebras, and monkeys.
Take your child to the aquarium, where you can learn about coral reefs, jellyfish, shipwrecks, sharks, and other marine life.
Go for a relaxing stroll through the botanic garden, which contains dozens of beautiful plants as well as attractions like the Railroad Garden with its popular miniature railroad.
Albuquerque Biological Park Insider Tips
Don't miss out on exciting daily activities at the zoo such as crocodile, giraffe, hippo, lorikeet, polar bear, and seal feedings, as well as up close encounters with porcupines and llamas!
Make sure to visit Tingley Beach, an outdoor recreation area within the park that is known for its fishing areas, model boating pond, and nature trails.
Check out the park's events page to learn about live musical performances, evening tours, holiday events, and special discount days.

Reviews
Sign Up - Family Fun Newsletter
Have fun with great ideas on things to do for travel, daytrips, nearby, or at home...