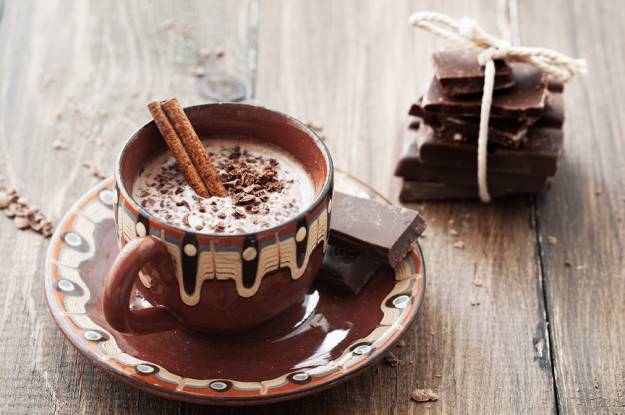 Hot cocoa is a family favorite. But did you know how easy it is to make from scratch? We have a basic recipe for you to try and some fun variations to also try.
Ingredients
2/3 cup sugar
2/3 cup unsweetened cocoa powder
3 cups powdered skim milk
1/2 teaspoon salt
Preparation
Thoroughly mix all ingredients.
Store in an airtight container.
To make Hot Cocoa, measure 1/4 cup Hot Cocoa Mix into a mug filled with 1 cup boiling water.
Stir to dissolve.
Top with marshmallow fluff or mini-marshmallows.
Variations:
Orange Hot Chocolate 1/4 teaspoon finely grated orange peep and a pinch of cinnamon.
Mint Hot ChocolateStir hot chocolate with a peppermint stick or candy cane.
Mexican Hot ChocolateStir hot chocolate with a long cinnamon stick. Hazelnut Hot Chocolate1/8 teaspoon hazelnut extract and a drop of vanilla extract.
Almond Hot Chocolate1/8 teaspoon almond extract.