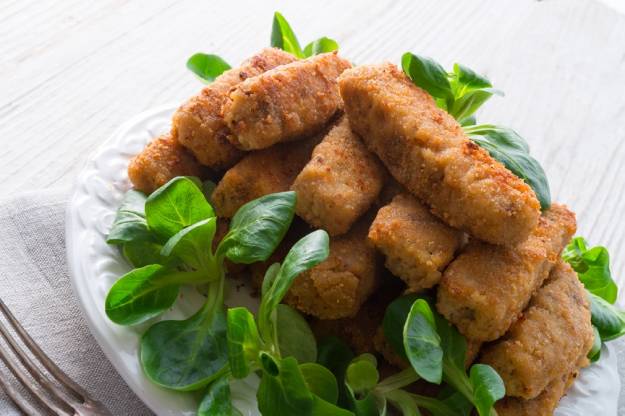 My kids love to eat fish, and I think it has to do with this recipe. Check out this delicious and kid friendly recipe your entire family will enjoy.
We also have included a basic tarter sauce for dipping!
Ingredients
non-stick cooking oil spray
1 tablespoon canola oil
1 pound white fish fillets, we love flounder and cod)
1/4 teaspoon salt
whole wheat bread crumbs (we like Pastene brand)
1 teaspoon grated lemon rind
1 egg
1 egg white
1/4 cup low fat milk
Preparation
Preheat oven to 400 degrees and spray a 9" x 13" baking dish with non-stick spray, then coat with canola oil.
Rinse fish. Pat dry. Cut in long strips and lightly sprinkle some salt on the fillets.
Place your breadcrumbs and lemon rind into a small paper bag. In a shallow dish, add egg, egg white and milk, then beat with a whisk until egg is well blended.
Dip fish into the egg and milk mixture. Place fish, a few at a time into bag. Hold bag closed and shake well.
Place coated fish sticks on baking dish. Bake until golden brown, about 12-15 minutes.
Tartar Sauce Kids Will Love
Ingredients for Tartar Sauce
1/2 cup nonfat mayonnaise
1/4 cup sweet relish
1 tablespoon lemon juice
Preparation of Tartar Sauce
Measure all ingredients into a bowl
Blend with a fork
Serve (this recipe will be be fine in a small jar in the refrigerator for up to two weeks!)