Bernal Heights Neighborhood & Park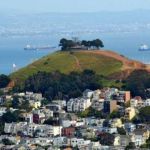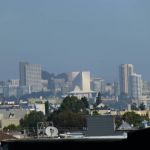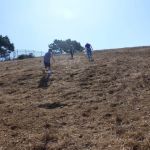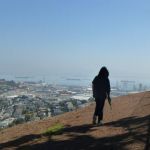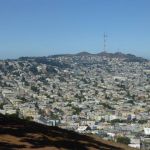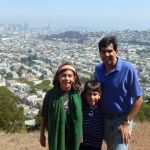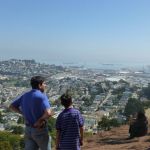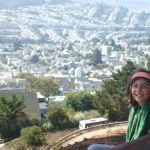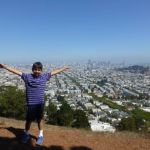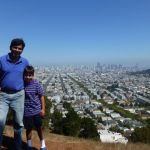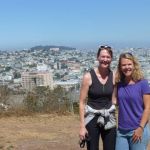 Activity Overview
Bernal Heights is a neighborhood in San Francisco, California, it is primarily a residential strip with a commercial strip featuring many restaurants, cafes, shops, grocery stores, book stores, a wine and beer store, and a branch of San Francisco Public Library. Bernal Heights is more of a small urban village that features many trendy boutiques and innovative restaurants. Bernal heights is a quaint, small, family-friendly urban village that features some good parks, cafes, and great views of the city. It is worth a visit the unique park for 360 panoramic views of San Francisco.
Things to Do
Families can enjoy shopping at the main shopping strip of the Cortland avenue, there are markets, fruit shops and cafes.
Holly park is a a lush green space with playhouses, slides, swings, and a nice picnic area for a complete family day out. You can also get spectacular views of the city from the park, plus there are basketball and tennis courts. The parks are pet friendly.
The Precita Park features nice playground areas and picnic tables.
Bernal Heights outdoor cinema features local film makers, film screenings are free in September and October.
Alemany Farmer's market is a wonderful place for buying inexpensive organic produce. There is also an environment friendly grocery store, The Good Life.
There is a unique collection of restaurants for a scrumptious lunch or dinner, including, Liberty cafe, Emmy's Spaghetti shack, a Mexican restaurant El Zocalo, Indian and Chinese food at "Little Nepal", Zante's cuisine, and the quirky Jasmine Tea house that features high quality Chinese dishes in a local setting.
Finally, shop till you drop at Alemany Flea market, a pet shop " Bernal Beast", a gift shop "Heartfelt", and a bookstore, Red Hill books.
Bernal Heights Insider Tips
When visiting park for a hike, bring water bottles and wear sneakers or comfortable walking shoes. In most places, you'll have to hike up a steep mound of dirt to get to the top.
This is a popular spot for dog walkers. Don't visit dog parks, if your kids are scared of dogs.
Wear good walking shoes.
Dress appropriately when visiting in fall. (It's always a good idea to dress in layers in SF!)

Reviews
Sign Up - Family Fun Newsletter
Have fun with great ideas on things to do for travel, daytrips, nearby, or at home...