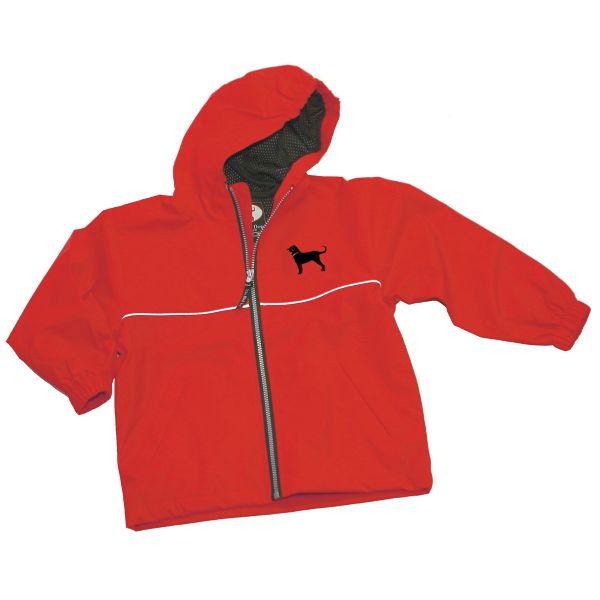 Black Dog's Squall Jacket is a must-have foul weather jacket for kids.
Raising kids in New England requires an extensive outerwear wardrobe. We rely and purchase heavy-duty outerwear for when the weather goes from good to bad in a blink of an eye.
Often we need to find jackets and apparel that can have dual action performance.
A perfect jacket is one that can work easily on a rainy springtime day all the way to pre-winter frozen wet weather.
Rain jackets are imperative everywhere, and Black Dog Squall Jackets are the best ones we've ever purchased. Ever. These jackets really do the job of keeping our kids dry.
Jacket 411
Made of Waterproof Polyester
Lined with nylon mesh throughout the body and hood
Lightweight
Kids Size range: 5/6, 7/8, 10/12 and 14/16
Current colors offered: Yellow, Buoy Red, Sorbet Pink
Bonus Feature: Reflective tape stripe across the chest and back - a very nice safety feature.
Special Note: Buy a size up for layering. My kids know how to layer, and using the Black Dog Rain Jacket my kids have a greater chance at staying dry and warm with adding a fleece sweatshirt underneath on chillier days.
We have purchased 3 seasons of these jackets and they have become a coveted hand-me-down item in our neighborhood!