Buffalo Museum of Science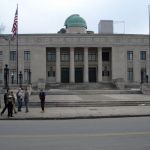 Activity Overview
Buffalo Museum of Science is an interesting museum to visit, it provides education and excitement for the whole family. The museum features many interactive exhibits, traveling exhibits, a national geographic 3D cinema, and a wide collection of about 700,000 artifacts and specimens from different eras of the world history. The Buffalo museum of science showcased a special traveling exhibit: mummies of the world, featuring a vast collection of mummies and related artifacts. Children can engage in interactive activities, such as, recording weather forecast, exploring human body in explore you exhibit, and much more.
Things to Do
Children and all the science buffs can have a great time at the museum, even toddlers will have a great time in the "explore together" exhibit designed for little kids. Little kids can learn basic concepts of science on various topics, such as energy, space, weather, environment, and much more.
Bugs work is an interesting and educational exhibit for the kids, kids can learn all about bugs and their importance in our environment, adults will also find it interesting exploring the lives of bugs, sounds, life cycles, habitats, walk through the bug hive to learn more.
Explore you exhibit lets you discover all about human body, it features many interactive activities for kids, explore body systems, the heart rate machine, identify genetic traits, and so much more about health and medicine.
Learn all about the amazing planet Earth in the "wonder of the universe" exhibit, explore nano science in Nano exhibit, learn all about motion and physics in "In motion" exhibit with gravity machines, flying devices, race model cars and much more.
Explore a variety of artifacts and specimens from around the world, see different utensils, pottery and tools used by different cultures of the world.
The curiosity shop offers many science related gifts, next to the curiosity shop is the element cafe, it offers many snacks for the whole family. Enjoy national geographic films at the national geographic 3D cinema.
Many events are held at the museum, and many birthday party packages are offered for kids 3-12 years.
Buffalo Museum of Science Insider Tips
Museum members get free admission and other discounts.
Group tours may require reservation.

Reviews
Sign Up - Family Fun Newsletter
Have fun with great ideas on things to do for travel, daytrips, nearby, or at home...