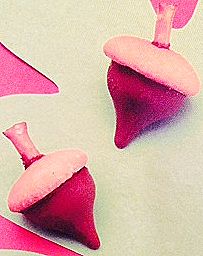 We have a cute little chocolate treat to make with your little ones this autumn.
The acorn, or oak nut, is a single seed and take between 6 and 24 months to mature! Those nuts certainly offer a rich food source for our forest animals.
Our 'recipe' only takes a few minutes to make, but this will be a great to make with your kids and to discuss how important the real nuts are to our environment.
Most children ages 4 and up can make these independently.
Ingredients
Chocolate kisses (unwrapped)
Chocolate frosting
Mini vanilla wafers
Pretzel sticks
Preparation
To make an acorn, use the chocolate frosting to attach a mini wafer to a chocolate kiss.
Break off a small piece of the pretzel stick (to make a stem) and frost that into place on top of the cookie wafer.
Let the frosting set for a half hour in the refrigerator before serving.