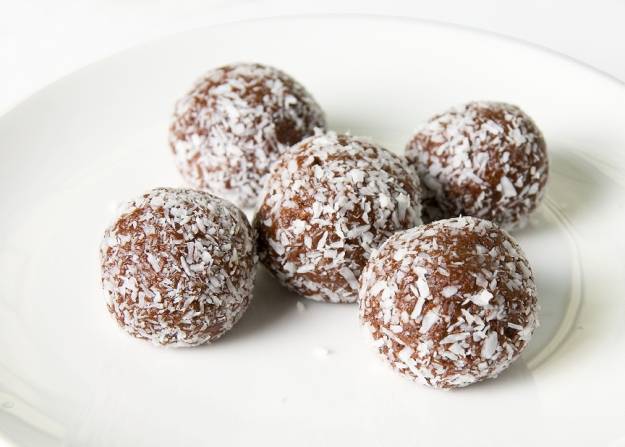 Sometimes my daughters just want to play around in the kitchen and bake. Using the oven just isn't always an option during these moments of inspiration in the kitchen.
Never fear, there is a no-bake cookie they can make!
This easy, no-bake recipe is awesome for kids to make independently. They feel very accomplished after they make these delicious little cookie balls.
Ingredients
6 oz. (1 cup) semi sweet chocolate morsels
3 teaspoons corn syrup
1 tablespoons instant coffee powder
1/3 cup hot water
3 cups sifted confectioner's sugar
3 dozen finely crushed vanilla wafers
Additional confectioner's sugar for rolling (or coconut works great, too!)
Preparation
In a microwave melt chocolate bits.
Stir in corn syrup, coffee dissolved in hot water, sugar and vanilla wafer crumbs.
Shape into one inch balls with hands and roll in confectioner's sugar.
Store in covered container and let stand for at least one day before eating.