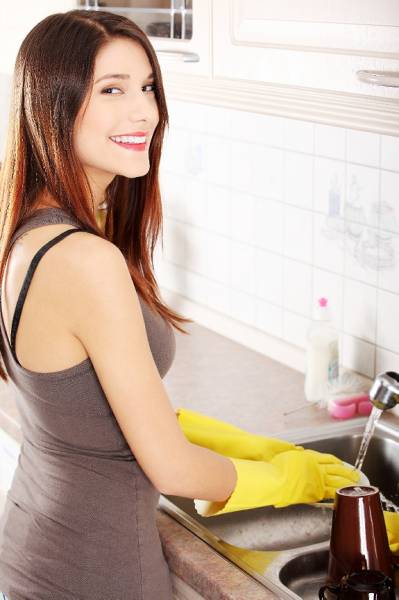 Do you host family and friends for dinner? Do you fear the work it takes to host an event for more than 6 people?
We have a quick cleanup routine for you to follow. You will be able to put up your feet in no time if you follow these easy suggestions.
1. Tend to Left Overs
Get those leftovers into Tupperware containers first. Set these containers aside before your guests arrive and direct your family member or friend to them so they can help you put the food away.
2. Remove Table Linens
Take the tablecloths and napkins off the table. Tend to any spills with stain remover and drop into laundry basket for morning wash. Wash down your dining room table.
3. Dispose of Garbage and Collect Recycling
Grab a pre-teen or family member to gather up trash and recycling from around the house. Use a laundry basket to gather bottles, cans and paper.
4. Utensils Soak
Fill a large bowl or small basin with hot, soapy water to drop your eating and serving utensils into to soften left over food. No sharp objects please.
5. First Run of the Dishwasher
Load up dishwasher with as many of the party dishes you can. You will most likely have two. Get one started right away.
6. Wash the Big Serving Platters
To free up counter space, wash your large serving platters, and serving dishes by hand.
If you have a helper drying for you, have them place these items on the cleared table for you to put away the next day.
7. Soak and Pre-wash Pots & Pans
Place pots and pans into hot, soapy water for a soak. If you have extra hands wash and dry the pots and pans. I try and wash these as I cook, too.
8. Prep Stemware
Fill a pitcher with soapy water, pour into the bottom of each glass to remove sticky residue left behind from the party. This will make for a much easier time washing them. Set them aside until morning.
That's it! Now you are ready to put up your feet. Bravo - you did a great job!