Disney Tickets on a Budget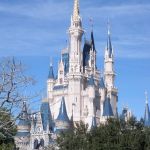 Does anybody out there have any tips for purchasing tickets to Disney? I am taking my 2 young children to Florida this month on an extreme budget.
Wondering if anybody has any wonderful pointers to share, particularly what to do and what not to do concerning buying (discounted?) tickets to Disney, Epcot, etc.
I know that there are some great tip sites out there like MouseSavers so that is a good place to start. Just looking for some advice. Thanks!
Reviews
BostonMom1
Don't do passhoppers as you have little children and I totally agree with the mousesavers site. Also check out disboards budget area lots of ways to stretch your disney trip
Christy B.
I agree with all of the above posts, and in my opinion, Mousesavers gives you a huge wealth of information about how to save money both in and around the parks. One more important step should be to take the kids to the Disney Outlet stores (there is one in Prime Outlets and one in Premier Outlets) before you step foot into the park. You save around 75% off on everything including clothing, pins, ears, and light up toys. It will save a lot of begging later and won't cost a fortune. :)
Kimm M.
AAA sometimes offers discounts on tickets.
Valerie D.
Go to a time share propert take a tour get a cheap stay and tickets
Kathy M.
The best and least expensive tickets I have found have been through undercovertourist.com. They have the best prices on Disney tickets and I have used them before. They have a very good reputation. You should think about the number of days you want to spend in the park or parks. The more days you add on the price per day goes down. If you kids are little you should check out the park rides and attractions and see what would fit best with your family. Magic Kingdom is the #1 choice but the 3 others do have things they can do also. Have fun!!
Deborah R.
I used Passporter.com for tips and pick up a WDW book at the bookstore
Kay C.
If your budget is limited, and you have young children, it would be wise to limit your visit to Magic Kingdom, and spend any spare time out of the park on other days just visiting areas of Disney World that do not require admission fees, such as Downtown Disney, which can be just as interesting with concerts, entertaining street performers, all sorts of interesting shops, boats on the lake, a hot air balloon, and lots of good treats. It's wonderful for people watching, and resting tired bones. If the kids are old enough, the Lego store has an area where kids of all ages can create their own things.
BusyMom
I know that there are some great sites out there that highlight all sorts of helpful Disney tips from A to Z. A few that have helped me in the past are: http://allears.net/index.html http://www.mousesavers.com/wdwtixadvice.html Those are great places to start.