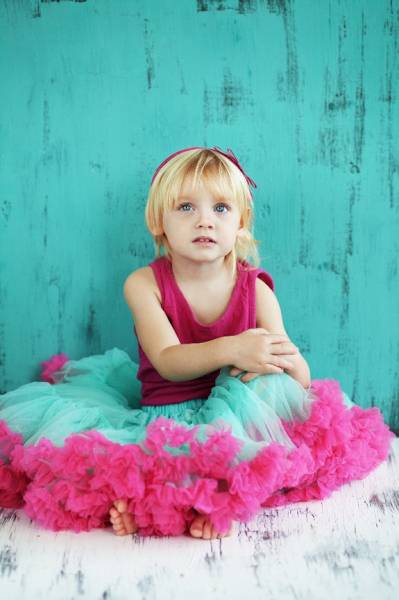 Do you have a princess in your home? Well, she will have to have a tutu to finish off her look! This easy tutorial is perfect to make for your creative dress-up corner, birthday party favors or Halloween costume.
It's so easy, you will make one in every color! All you will need to get now is some fun music to dance to.
You need
Tulle or any light-weight flowy material (all fabric stores have it).
Scissors.
Elastic band or even elastic headbands (cut a little smaller than her waist) and knot.
What to do
Cut Tulle into strips - 3 1/2 by 15-20 inches long
Take the strips and find the middle of the strip - make soft knots of the tulle around the elastic band.
Do this many times until you have your desired look. Put on one or two more and then you will have a tutu.
Snip and groom the tutu so it looks uniform and cute.