Activity Overview
A visit to Ebey's Landing National Historical Reserve serves as a walk down the history and an immersion in the culture of Puget Sound. The park is part of the National Park Service, the agency responsible for keeping the historical integrity of the area intact. Relive the events of the first Puget Sound exploration and learn the factors that led to the continued growth in the nearby town of Coupeville.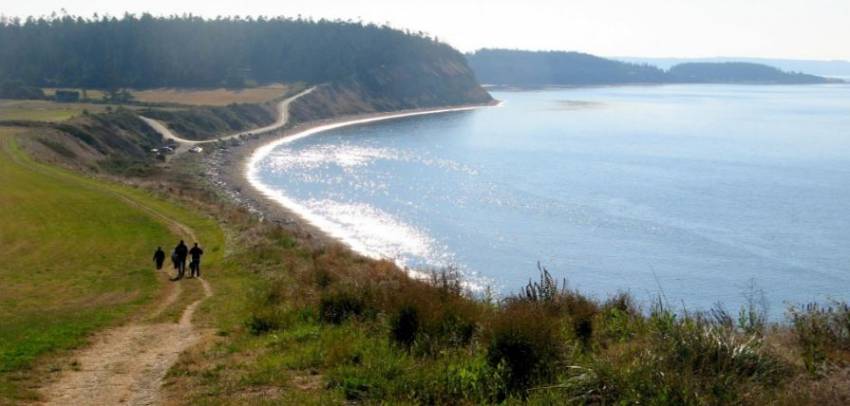 Things to Do
Are you a history buff or a nature lover? There's something for everyone at Ebey's Landing. Visit the Fort Cases National Park to know more about military scuba, see the Admiralty Light House, and hike the trails in the park.
Include a visit to the settlement town of Coupeville. Drop by the Island County Museum and explore what the little town has to offer.
The Reserve is pet-friendly so you can bring your pets to join you in your hikes provided that they are kept on leash. If you want to let run free, take them to the Patmore Pit Off-Leash Area with 10 acres of enclosed area where your furry friends can run.
Ebey's Landing National Historical Reserve Insider Tips
There's a small parking lot charging $10 per one day, good for all state park visits.
If you are planning to stay over for the weekend, get your campgrounds reservation at Fort Ebey or Fort Casey State Park.
The Reserve does not have its own Visitor Center but you can get information from partners such as Jacob and Sarah Ebey House and in the Coupeville Chamber of Commerce.
Photo credit: Brian J. Cantwell / The Seattle Times