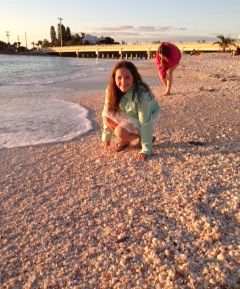 I grew up living on the ocean and have a great love of combing the beaches for shell treasures. My family has had a home a mile away from one of the most famous shelling beaches in the world. I feel very fortune to have that amazing resource at my finger-tips and I now share my love of it with my children.
We have compiled a list of some family friendly beaches to take your family on a shelling adventure!
Sanibel and Captiva Islands, Florida
This is the top American location for seashells. The islands are actually made up of shells! Every March, Sanibel Island hoss it's annual Shell Fair & Show, where collectors show their collections and creations. You will never be hard pressed to find shells here year 'round. It's simply shell paradise.
Waikiki Beach, Oahu, Hawaii
Waikiki Beach is one of the most famous beaches in the world! This two mile beach is just about great for everything, including shelling! Hawaiian seashells are difficult to compare to other seashell locations in the United States because of it's tropical location.
Marco Island, Florida
Marco Island is the largest barrier island within Southwest Florida's Islands. It bousts more thank three miles of amazing coastling with tons of shells. The best shelling times are after a northwesterly wind or low tide.
Galveston, Texas
Galveston is a small island just 40 minutes south of the fourth largest city in the United States. The island is relaxing with a great assortment of shells. Best shelling times happen right after a storm or early morning.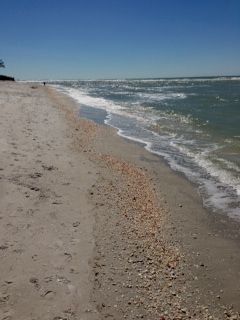 San Jose Island, Texas
This island boasts 21 miles of unspoiled Texas Coastline. The beaches are uninhabited and privately owned island are open to the public. There are no amenities on this island so you can explore via beach bike! Very cool!
Stinson Beach, California.
Just north of San Francisco, California, this beach is part of the Golden Gate Recreation Area. The scenic area that links the beach to the city has great shelling. One cool feature here is finding fossilized sand dollars.
Shelter Island, Long Island.
A summer retreat for tourists, this area has calm and clear water. The ideal 25 miles of coastline is plenty of area for shelling and family friendly, too. You can reach this area only by ferry.