Fox In A Box - Tucson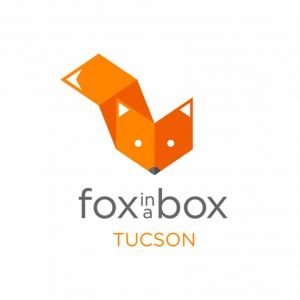 Activity Overview
Fox in a Box Tucson is a live escape room, designed for groups of 2 to 6 people. Players have 60 minutes to overcome a series of brain twisting puzzles to complete the mission. Ideal for friends, family, colleagues, students, gamers and thrill seekers.
If you are looking for your next fun and exciting corporate event, or want to improve your team dynamic; you have a choice of two missions. If saving the world is on your to-do list then play the "Abandoned Zombie Lab", but if you want to be a villain, try robbing the "Central Bank". You only have 60 minutes to escape!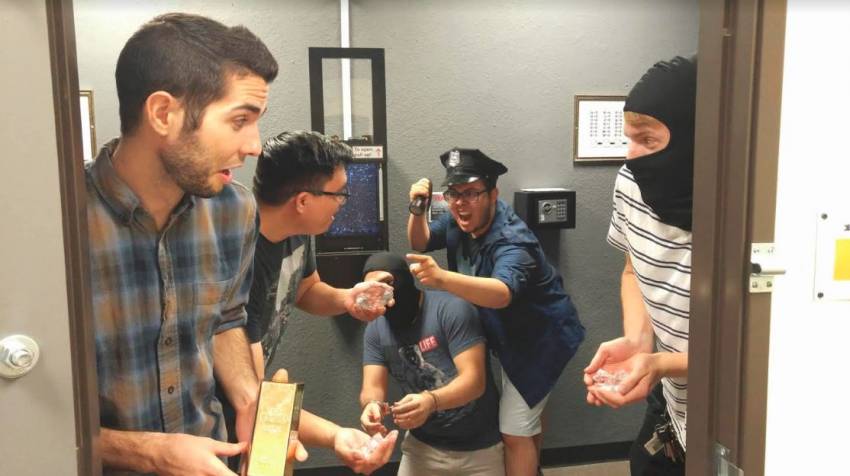 Things to Do & Experience Overview
Escape rooms are a fun, immersive, entertaining experience where groups work together to complete the missions of the room. They make great teen birthday parties! For groups under 16, there must be at least one person 16 or older in the party to book a room.
Escape rooms also make great corporate team building events! Especially at Fox in a Box Tucson, some of the puzzles physically require 4 hands to complete. For companies looking to bring their employees or management closer together, escape rooms provide an immersive, cooperative experience.
Groups of 2-6 people enter one of our themed rooms and 60 minutes to complete the puzzles, clues, and mini-games to complete the mission

We limit our group size to 6 so that everyone who enters the room will have an opportunity to participate with the team. For any escape room that allows more than that number of people, many people end up on the "side lines" without something to accomplish.
For groups larger than 6, we will split your group into approximately equal size teams. These teams have the option of completing both of our rooms at the same time or having all groups completing the same room.

The whole experience is about 80 minutes long, with 60 minutes in the room. Before the group enters, we have a briefing and we show a room trailer. Afterwards, we debrief and take pictures
Group Photos and Debrief: At the end of 60 minutes or when the group completes the room, we discuss with the group their experience. We talk about what liked, how they thought about the experience, and how they might fare in different escape rooms. In addition, we also take pictures afterwards, which we send via email.
Fox In A Box Insider Tips
During the week, Fox in a Box Tucson tends to be less busy
Reservations are necessary to hold your preferred time slot. Because we do not lump groups together, you must provide payment to hold your slot as we block it off to prevent other groups from booking the same slot
We have bottled water available on site. We are located to numerous restaurants, bars, coffee shops, cafes, and other fares. Many dining options are available nearby
We offer a Student and Military discount. Purchasers must present their valid IDs physically at time of purchase in order to receive the discount
Unlike some other escape rooms, we do not place other groups into the room with you. When you book through Fox in a Box Tucson, you are guaranteed to do the experience with just your group
Contrary to popular opinion, players are not locked in the rooms. Our rooms are designed with a mission in mind and players must complete the mission of the room before 60 minutes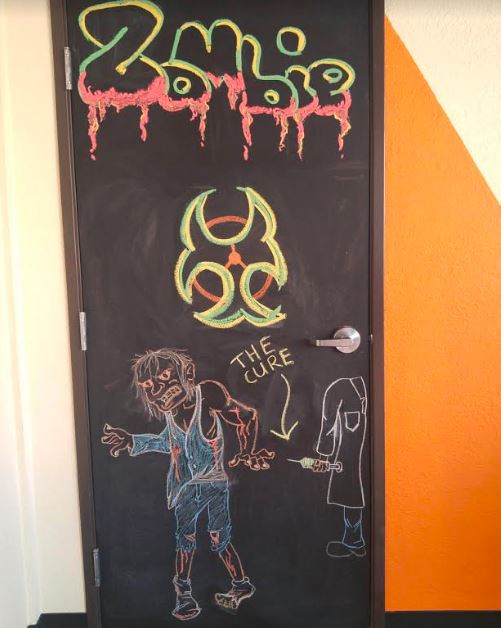 The majority of our players feel the rooms are not scary. They are designed to be mysterious and intriguing, not horror focused
Please arrive on time as this is a live event
Refunds and cancellations are not accepted. Rescheduling is available

Reviews
Sign Up - Family Fun Newsletter
Have fun with great ideas on things to do for travel, daytrips, nearby, or at home...