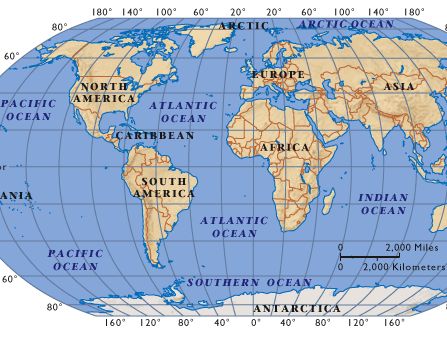 This Interactive World Map is great for kids, and parents too. My family has been using this for years to help our kids with homework.
The best thing about it is you can start at the home page and choose a continent. From there, you can choose specific countries and even states or regions. The map will then show exactly what you are looking for as well as lots of information about the specific area that you are currently viewing.
For example, if you look up a US state, you will get information on the capital, total area, population, major industries, rivers, highest points, and much more.
This interactive world map is a lifesaver for all kinds of homework, especially geography. It's a great and fun way for kids to learn about different parts of the country and even to learn a thing or two about their own state.
One tip when you use this site - the site name is not that easy to remember. So, if you want to find it again easily, you'll definitely want to bookmark it. I've lost it so many times and then had to type exactly the right search request and sift through lots of other websites before I could find this one back again. And, once you've used it, you won't want to lose it, so be sure to bookmark!
Have fun with your kids learning more about geography - the easy way!