Halloween is looming and if it sort of snuck up on you this year, never fear. We've highlighted some very clever DIY Halloween costume ideas for kids you can throw together in a snap; and given a little extra lead time, with little or no fuss!
Each costume description contains a link to find out more about what you'll need and instructions on how to create your DIY Halloween masterpiece.
1 - Candy Buttons
OMG - right!? How cute is this? And rather easy too. All you need are some foam balls, paint (if you can't find them in these colors) and glue. Learn from Kim Stoegbauer how to put this cute costume together!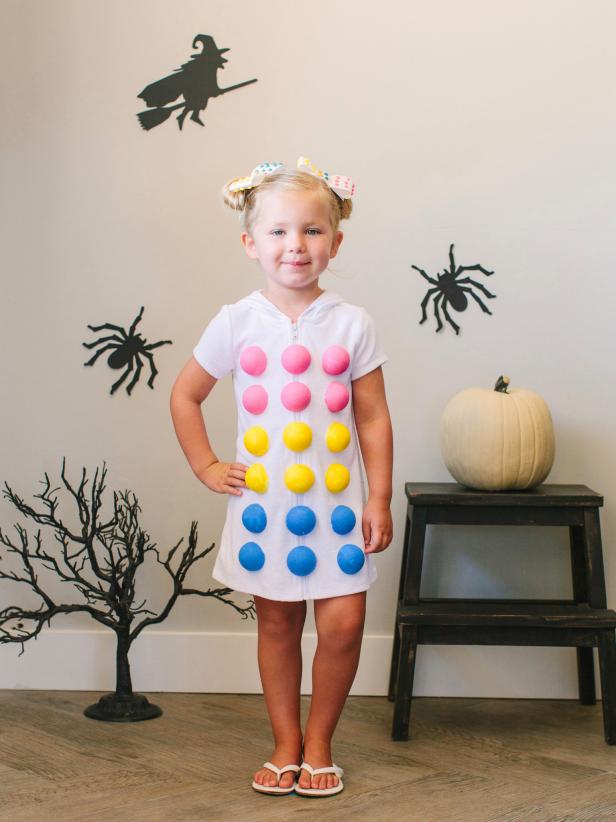 2 - Mac & Cheese Bowl
This brilliant and recognizable foodie costume is super easy to make, even at the last minute. Here is an overview from DIY Network with all the information on how to make this great mac n' cheese costume.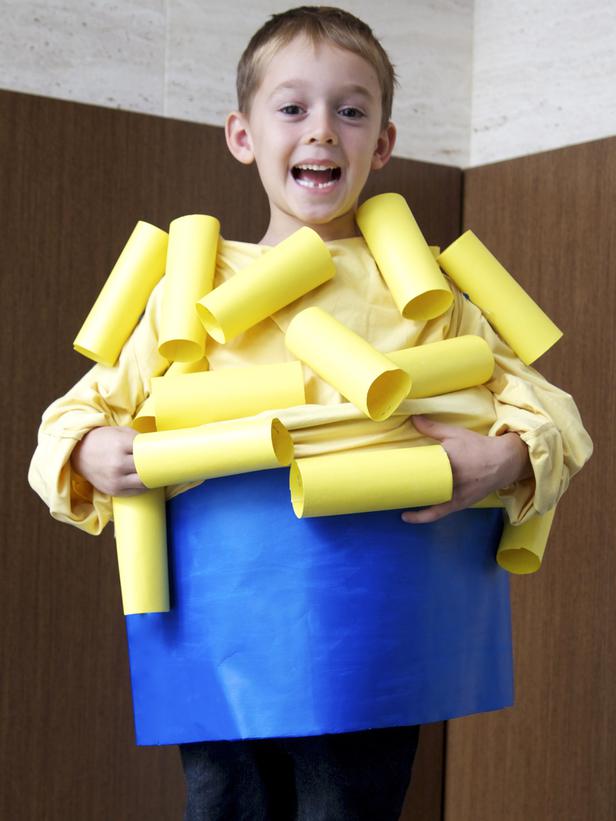 3 - Chimney Sweep
Chim Chim Cheree! Not only is this Chimney Sweep costume adorable - it's pretty easy to throw together with things you probably already have hanging around.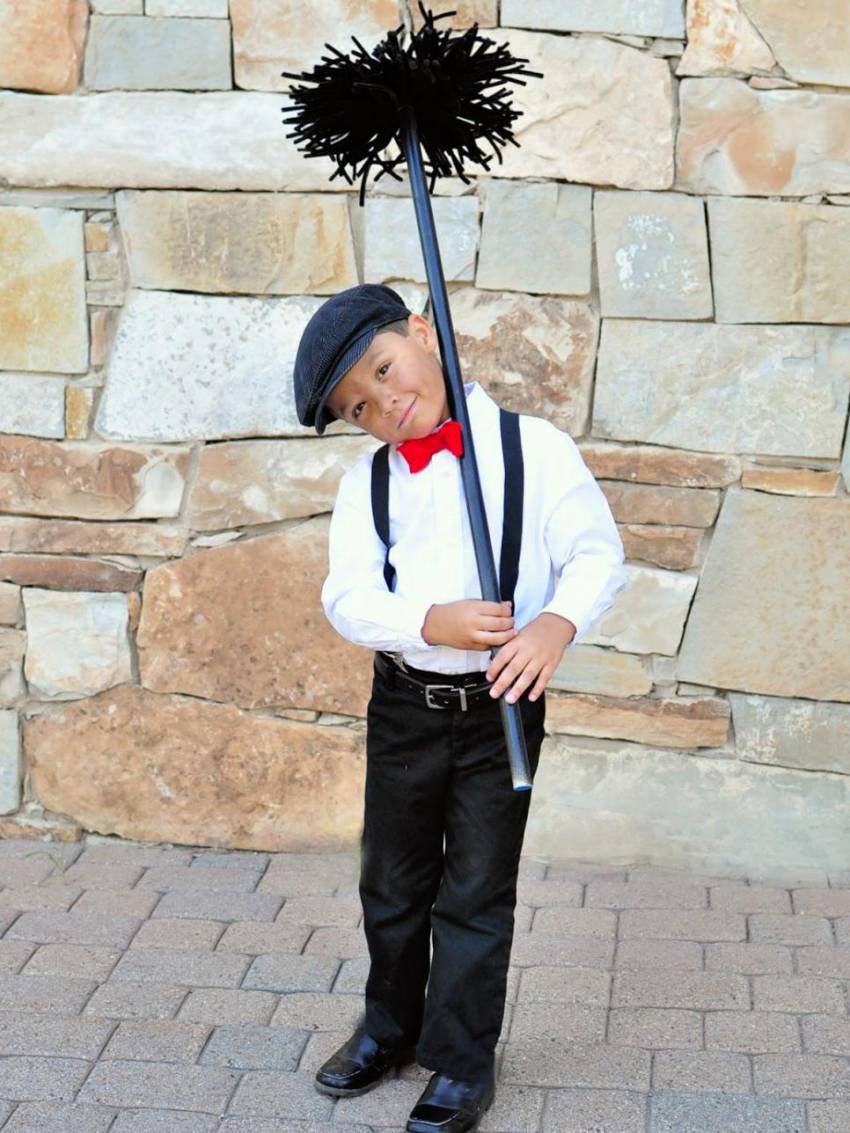 4 - Watercolor Paint Set
Who wouldn't want to be a watercolor paint set for Halloween!? This costume could be put together with some colorful felt and a scarf, plus the beret and a homemade brush.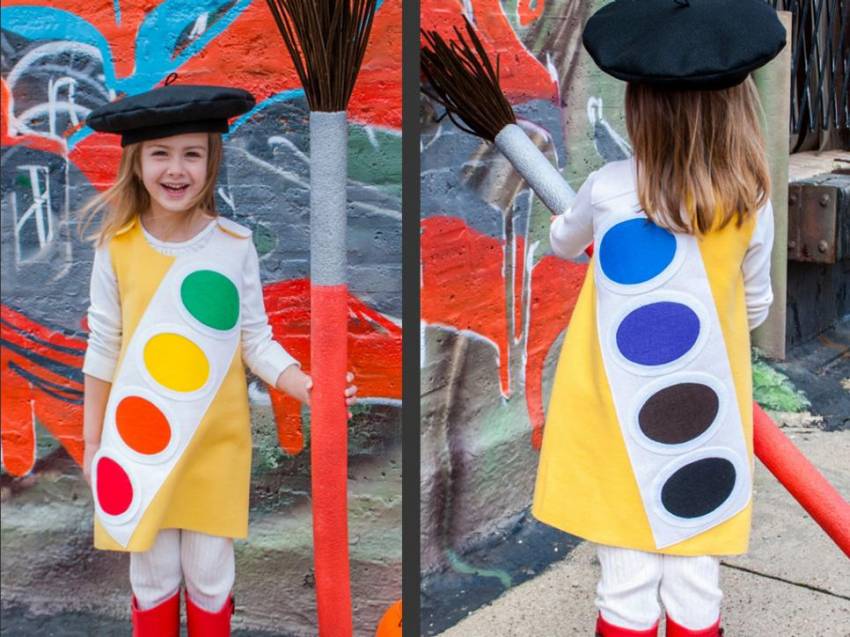 5 - Copper Penny
Here's a costume that really makes a lot of cents! (har har har). While this one might take a bit more effort and lead time, all you really need is a large piece of cardboard, some brown paint & brown face paint, some beardy stuff and some patience. (Photo Credit: IMGUR) * We were unable to find specific instructions for this costume.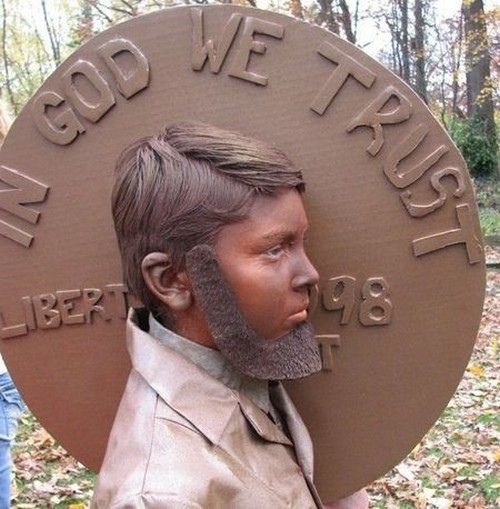 6 - Man With the Yellow Hat
Who wouldn't recognize this adorable children's book icon? This Man with the Yellow Hat costume is bound to get lots of adoration while trick or treating! The hat would be the most tricky to come up with, but the rest is made up of yellow clothing, brown socks, brown belt a felt tie, and of course and stuffed Curious George.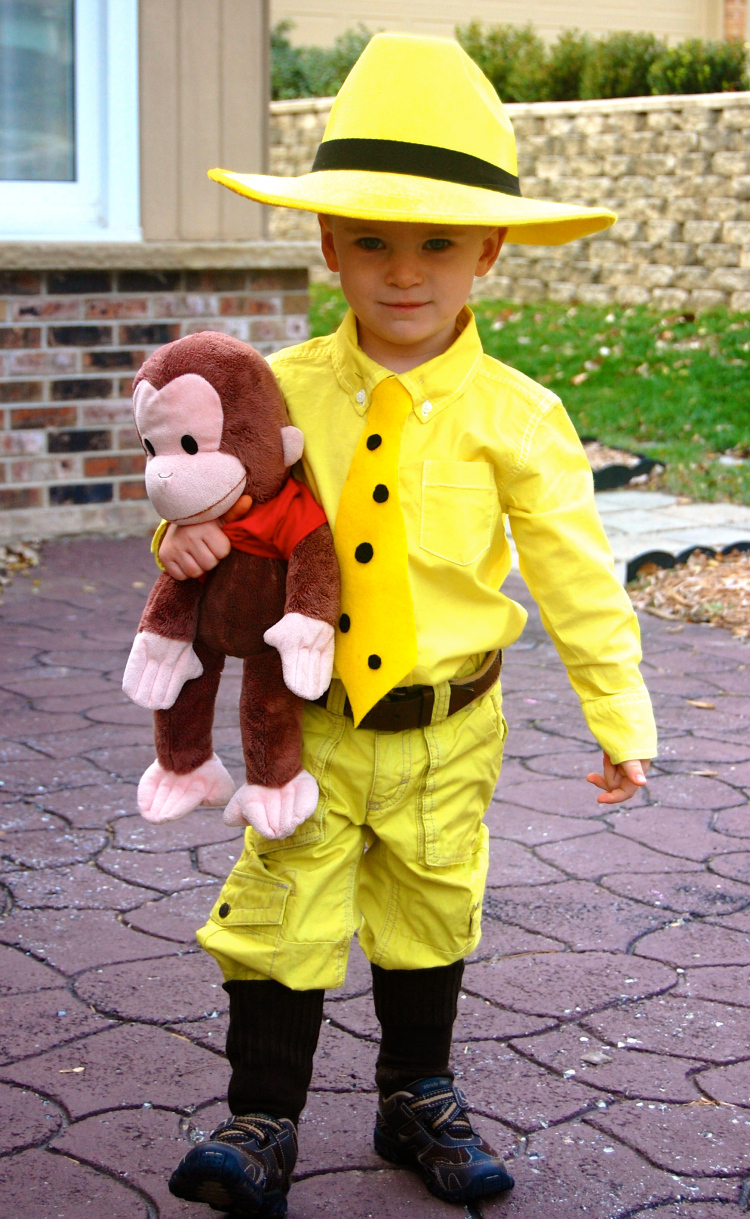 7 - Milk & CookiesBelow are a couple of great two person costumes - including this super cute Milk & Cookies costume, that can easily be put together with some cardboard, paint and handiwork.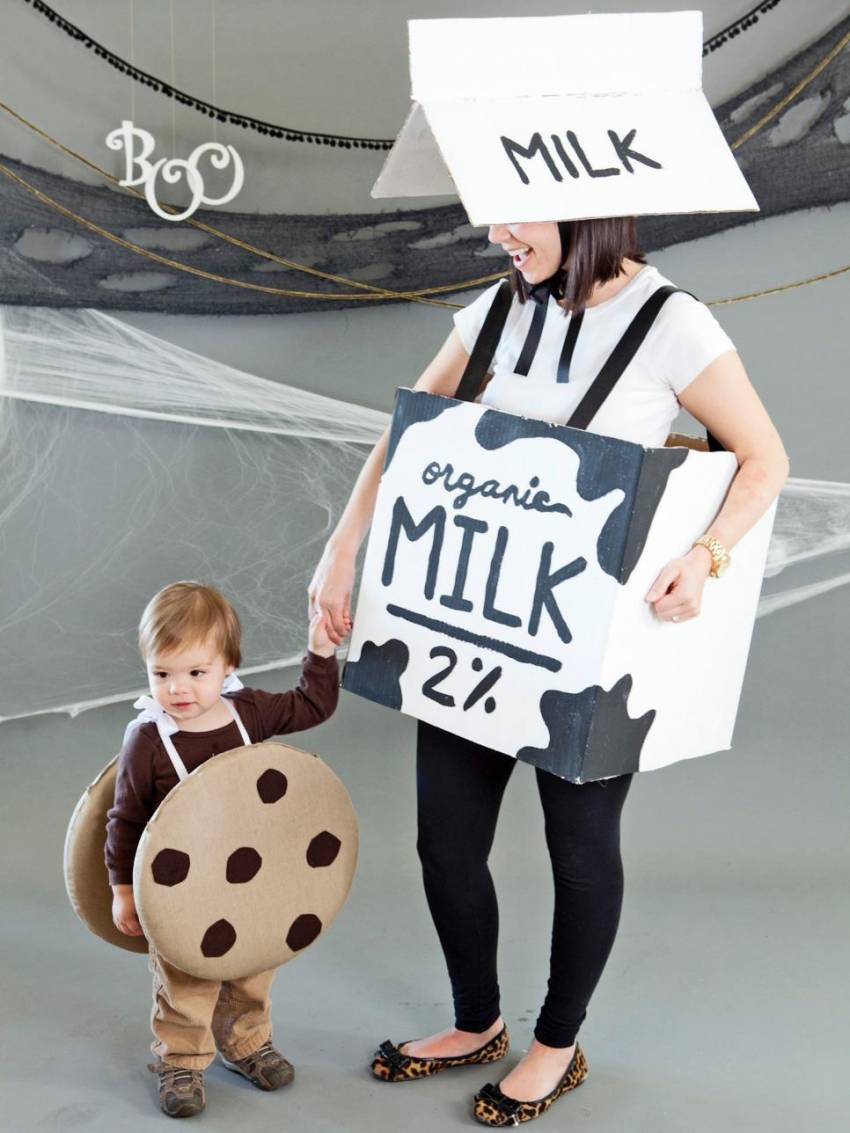 8 - UP (Russell & Mr. Fredrickson)
Another adorable twosome UP costume will put a smile of everyone's face and have everyone dreaming of floating houses. Just grab a few helium balloons, a scout uniform (beige shirt & pants with an orange piece of cloth for a tie). The grown up just needs a tweedish jacket & brown pants, gray hairspray (if needed), and black rimmed glasses. Voila!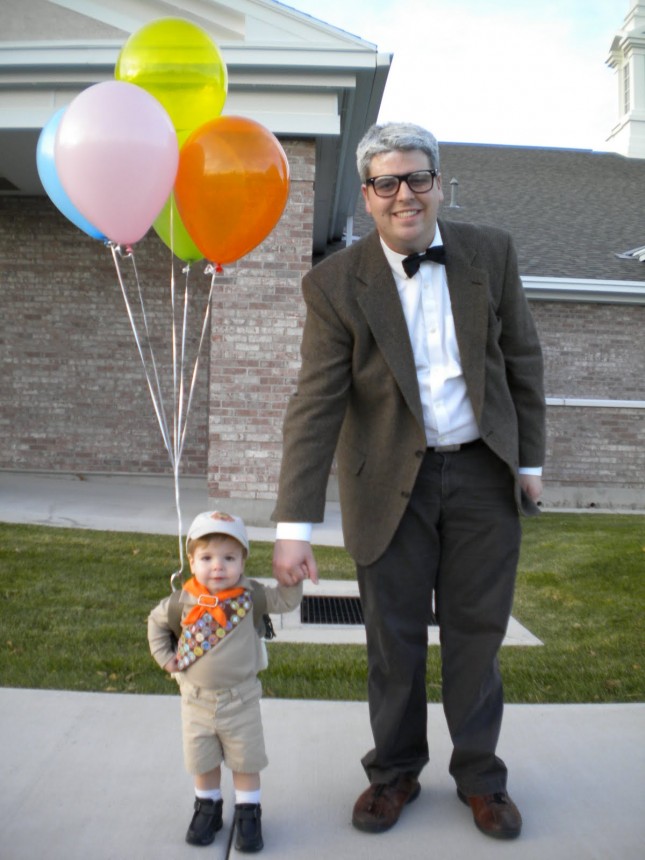 9 - Frida Kahlo
Okay, kids may not get this one at all - but we had to include this fantastically simple Frida Kahlo costume. Some silk flowers, a colorful scarf, colorful clip on earrings and a brown eye pencil for the unibrow & light stache. Classic!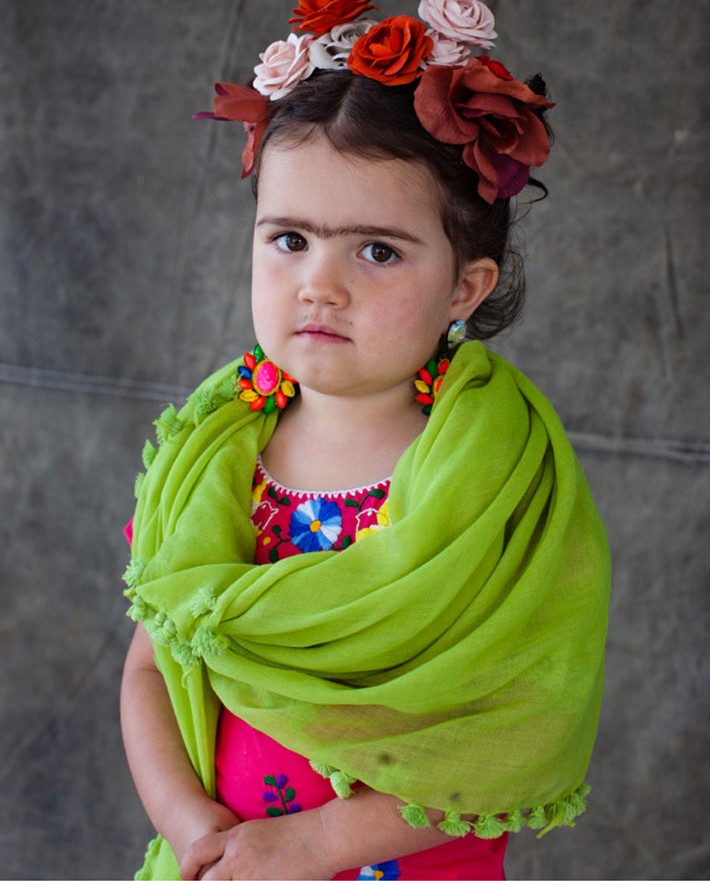 10 - Vintage Golfer
A Little Golfer guy costume - so simple! Polo shirt, half length pants, bright argyle socks and a beret of sorts. Golf bag can couple as a candy bag - or you could just use a rolled up piece of stock paper with a shoulder strap of sorts.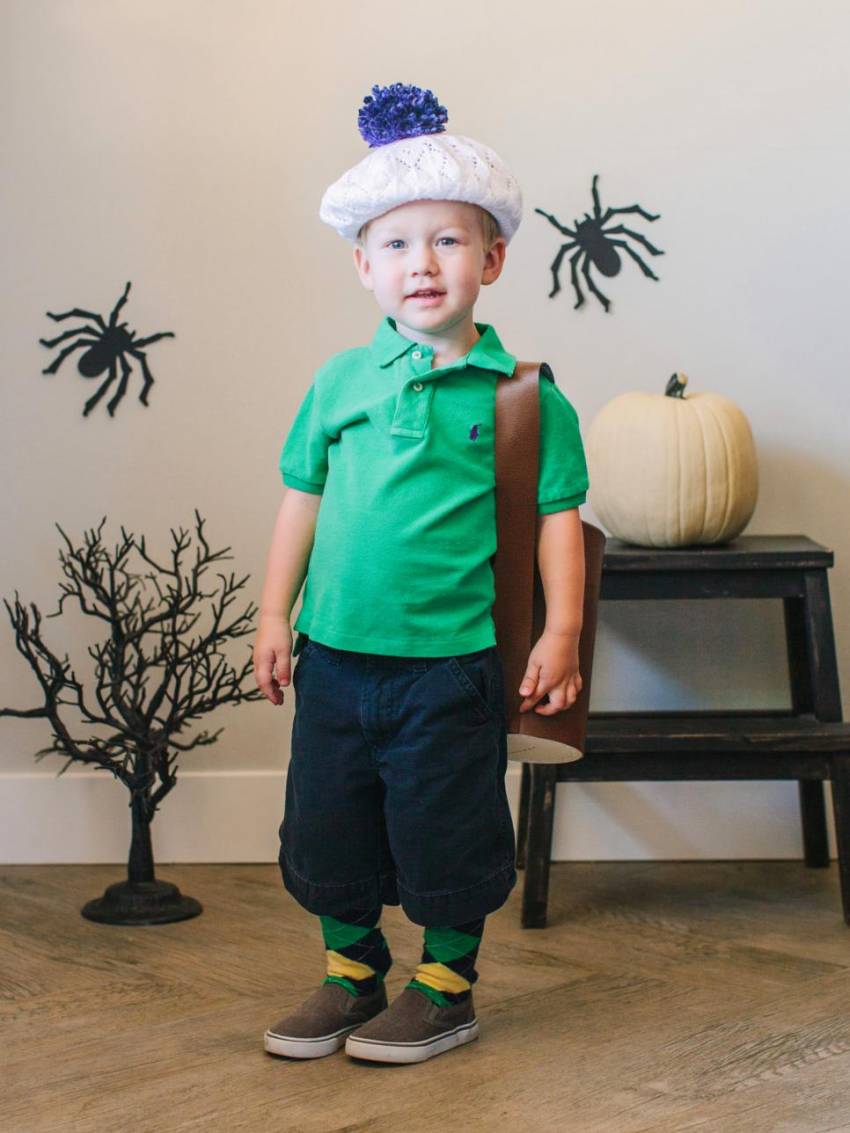 11 - Paul BunyonThis Paul Bunyon Costume is solidly perfect for a chilly Halloween night of trick or treating - all you'd need is some brown felt cut to make a beard, a fleece skull camp, jeans, a flannel shirt and suspenders.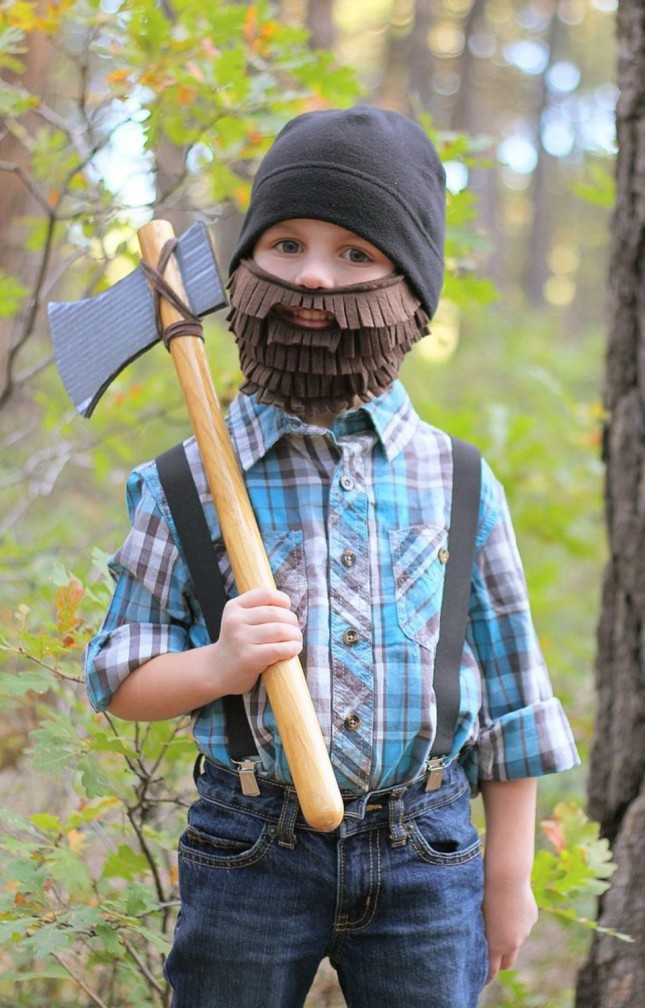 12 - Duct tape Skeleton
And, for the REALLY last minute DIY halloween costume, who can resist the duct-tape skeleton costume? Black shirt & pants or pajamas, & white duct tape. Done!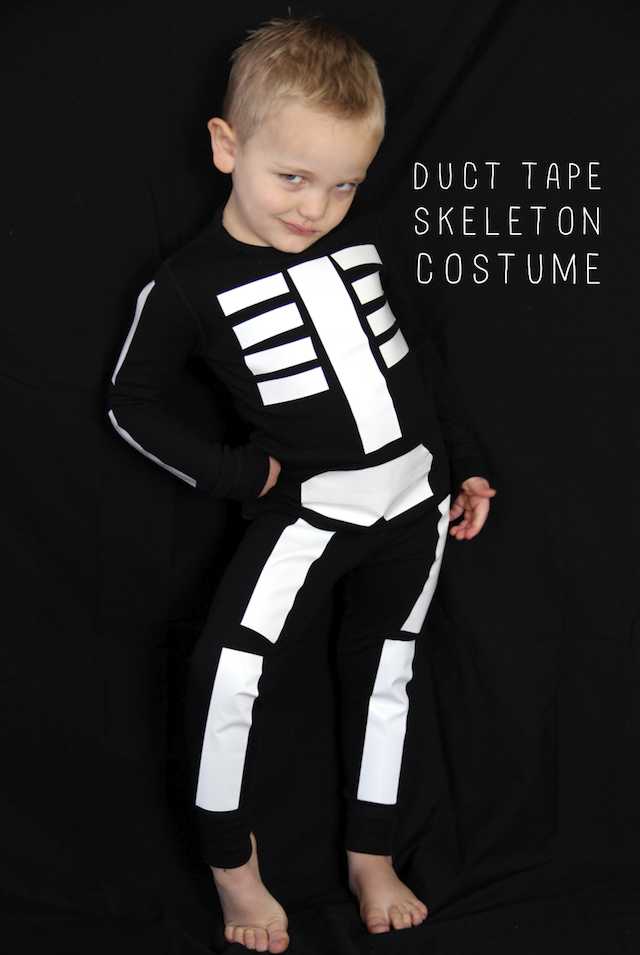 We hope you found some inspiration for this year's Halloween Costume hunt. Happy Halloween!