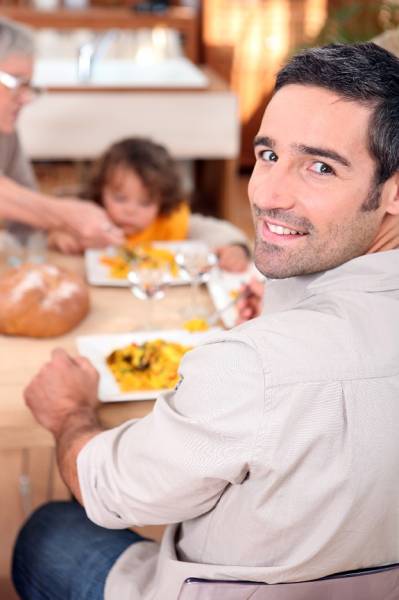 Do you share meals with your family?
More and more research is proving that family dinners strengthen family bonds, promote healthy eating and nurtures family bonds. Every member of the family, from the youngest to the oldest, can benefit from sit-down dinners with loved ones.
Compelling Research
Researchers at Columbia University suggest that kids who eat family meals get better grades, develop good social skills and are less likely to try drugs.
As children age, it's important to keep the lines of communication open, which builds trust. It's a great time to unplug and focus on connecting and 'catching up'. These moments are valuable.
Family dinners offer an opportunity to connect, share and really listen to what's on their mind. And they are moments you will treasure.
Is this information enough to start having them? We hope so!
Valuable Resources to Help you Get Started
The Family Dinner Book by Lauri David - A book filled with kid approved recipes, conversation starters, games and advice. A companion blog keeps the ideas flowing!
The Surprising Power of Family Meals by Miriam Weinstein - A comprehensive book takes a complete look at family supper and digs deep into all the beneficial factors of this ritual. Miriam also has a great website that is chock full of recipes and current trends in family dining.
The Kids Cook Monday - An exciting initiative that encourages families to cook together every Monday! This website offers up great recipes, videos and an easy starter kit for families to begin making this event a weekly tradition. Kids are the backbone of this initiative. Participating in the preparation of the meal, too!