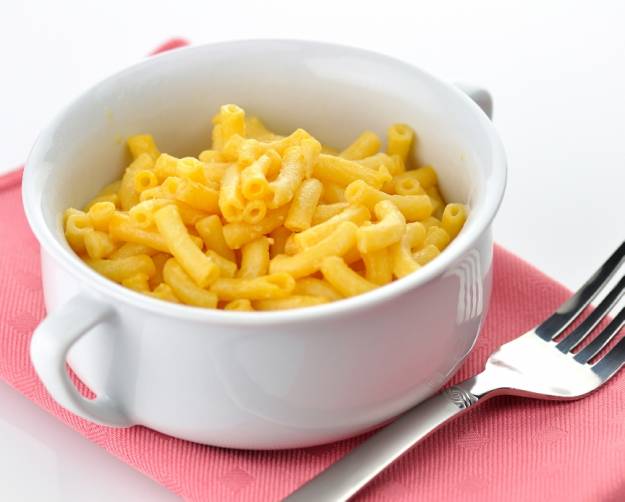 Kids love Mac & Cheese. Here is a delicious recipe I have been making for years. It does take a little more time versus the box version, but our family can taste the difference. And you will too!
Ingredients
2 cups uncooked macaroni
1 egg
8 ounces grated lowfat cheddar cheese
1 cup skim milk ricotta cheese
1/2 cup sour cream
1/2 2% lowfat milk
1/2 teaspoon salt
1/2 teaspoon pepper
1/4 cup dry breadcrumbs
1/4 teaspoon paprika
1 teaspoon butter
Preparation
Preheat oven to 350 degrees. Spray casserole dish with non-stick oil.
In a saucepan, boil macaroni according to package instructions. Drain macaroni in strainer.
In small bowl, beat egg with a fork
In 1-quart casserole dish, combine egg, cheeses, sour cream, milk, salt and pepper. Stir in drained macaroni.
Sprinkle casserole with a bread-crumbs and paprika. Dot with bits of butter. Cover and bake 30 minutes. Uncover, bake 5 minutes more.