Activity Overview
Live Escape Adventure in Las Vegas, Nevada is the newest escape room adventure in Vegas, the escape room is a fun and challenging and immersive experience that put you right in the middle of the adventure, you have to solve clues to get out of the room. You can book a room online and be part of the game with your family and friends, the more the participants more is the fun. All the rooms are challenging and exciting and are a fun brain activity. The escape room adventure is open Wednesday through Sunday and is currently having renovations and upgrades.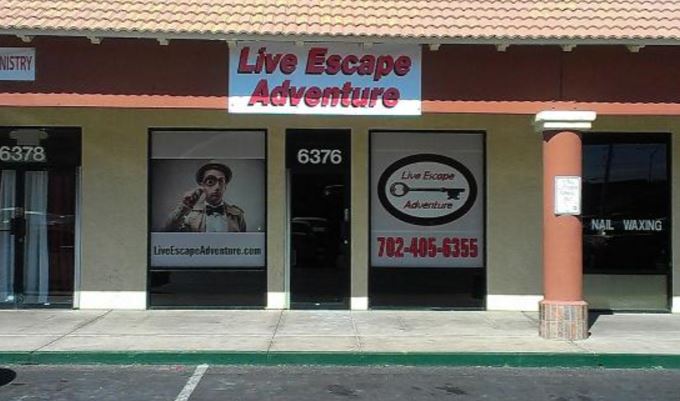 Things to Do
live Escape is a newest escape room adventure in Vegas, use team work and trick your brain into solving puzzles and riddles that help you escape the room in time.
You have to arrive 15 minutes prior to the starting time to learn game rules, all kids in the game room must be over 8 years of age.
The game room must be booked by at least 2 people, there are three rooms to choose from.
The Pharaoh's curse lets you explore a tomb and escape, and you escape a cell in the "wrongfully accused" room.
Payback is an easy room for the families, you have to use clues and search and exit the room of a borrower.
Live Escape Adventure Insider Tips