Mill City Market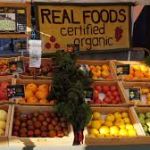 Activity Overview
Mill city market is a wonderful farmer's market that sells local produce and organic food. Mill city farmer's market is a non-profit and was founded by whole food educator Brenda Langton, in collaboration with the Mill city museum. This farmer's market in Minneapolis, Minnesota is committed to promoting healthy and organic food by strengthening the local market and economy. The farmer's market is open year-round offering a variety of healthy food options.
Things to Do
The farmer's market is located in train shed of the Mill city museum, families can enjoy a unique outdoor shopping experience, buy healthy and organic food from local vendors, and crafts by local artisans.
In winters the market moves into the Mill city museum, enjoy buying fresh produce, fruits, vegetables, eggs, gifts, meat, cheese and much more with live entertaining music.
Buy fresh produce including apples, carrots, beans, garlic, herbs, onions, potatoes, meat, cheese, honey, maple syrup and so much more.
Educate your kids about the importance of local produce and eating healthy.
The wonderful Art market sells unique items by local artisans including Art Andes, Barn swallow garden, fresh mud pottery, crooked wood, Mathew Krousey ceramics, Sally Fritz clothing, Sassy knitwear and much more.
Enjoy live music and different genres including jazz, classic, pop, and melodious.
Families can enjoy lunch and breakfast, food is provided by food stands, Chef Shack and others.
Mill city market Insider Tips
Dogs are not allowed.
Parking is available.

Reviews
Sign Up - Family Fun Newsletter
Have fun with great ideas on things to do for travel, daytrips, nearby, or at home...