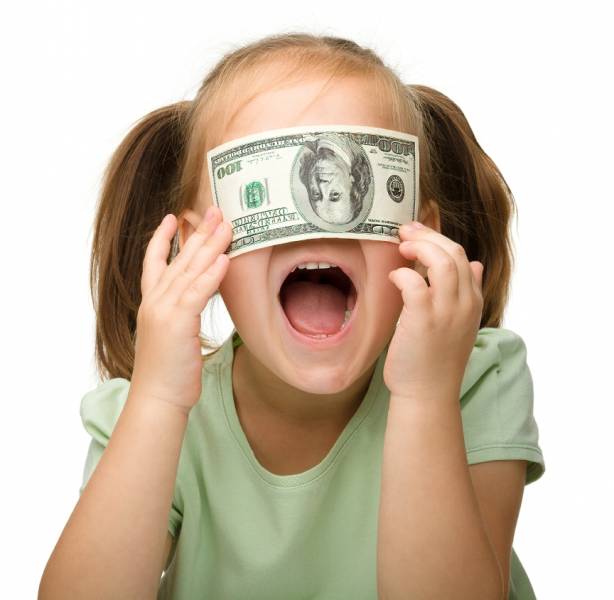 One of the most valuable lessons you can teach your children is the value of money. Healthy and smart views about money will impact their future financial life.
There is no perfect lesson plan, but parents can teach the importance of saving money, so their children can build and acquire conscientious spending and responsibility as they grow older.
We have some ideas to get you started.
Play games and Role Play
Kids can learn a lot from playing games. Easy games like pretending to go grocery shopping at home can help show children a budget.
Shopping Game
Cut out pictures from magazines of essential items you purchase for your home.
Paste the pictures on index cards.
Give your child some single-dollar bills (this is their budget).
Have your child go shopping with the money.
During the game, communicate the fact that a household has necessities and those need to be purchased first, then the special extras can be purchased if there is adequate funds left over. Or you can talk about saving that extra cash.
Tip: Here is a great online game kids can play and design their very own dollar bills.
Teaching the Value of Money by Working
Even if your child doesn't know about careers or salaries, they still may understand that parents work and get compensated for it. Parents can talk about their jobs and how those jobs provide for them.
Try and take your child to work! This single action is a great way to connect your child to your work place and they can see for themselves how money is earned.
Tip: The US Mint has a wonderful website. Check out their fun games for kids.
Places to Save Money
Many children enjoy their piggy bank so they can see it grow with every penny and dollar they put in it. But children should understand that there are other places to save money.
Opening a savings account for your kids is a great way to show them the importance of banking institutions. A passbook is issued and children can learn how to deposit their birthday money, savings from allowances and other special events.
In teaching kids the importance of saving money, they can save it for future purchases, trips or even college. The lesson of a secure place for their money starts with you!
Tip: Here are some helpful ideas for kids about saving money.
Deciding About Smart Purchases
When a child has to use their own money to purchase wanted items they think a little differently about the item. Parents can help them make smart choices.
Kids can learn early on that necessities need to be purchased first, then the extras. Parents can teach their children about discount stores and getting creative with finding the best deals for the items they want.
Tip: Parents have many different opinions on this subject, we enjoy hearing them.