Activity Overview
The museum's collection offers an overview of modern and contemporary art, including works of architecture and design, drawing, painting, sculpture, photography, prints, illustrated books and artist's books, film and electronic media.
Many of the works are traditionally beautiful; others will spark interesting discussions with your kids about what makes something art.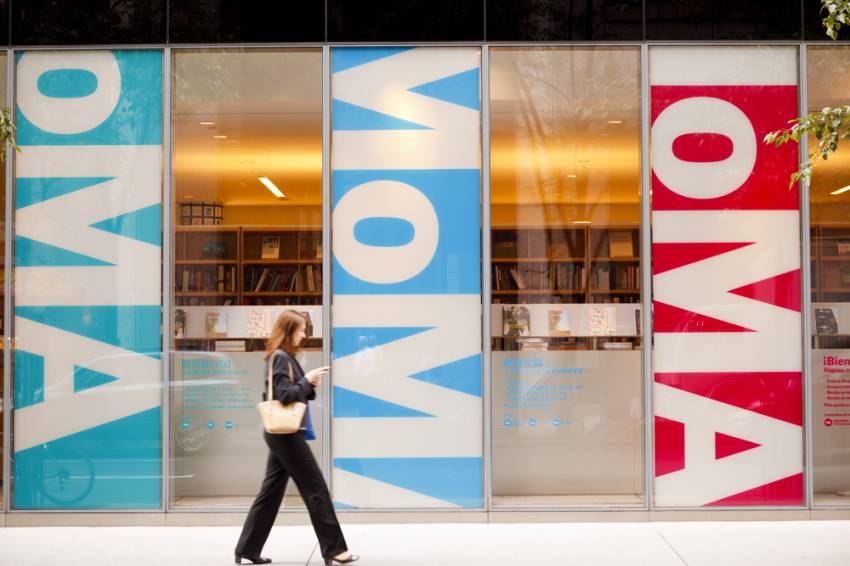 Things to Do
At the 2nd-floor Family Information Desk, you can pick up free audio tours for kids or teens. Be sure to ask about kid-oriented talks or activities that may be taking place while you visit.
MoMA is six floors, so don't expect to view everything. Many visitors head for the painting and sculpture exhibits on the 5th and 4th floors. There are too many masterpieces to name, but don't miss:

VanGogh's Starry Night
Monet's Water Lilies
Dali's Persistence of Memory (the painting with the melting clocks)

When you get hungry, enjoy sandwiches, salads, or pasta in one of the museum's two pleasant cafes (the 5th-floor one overlooks the sculpture garden).
Older kids will enjoy the museum's often thought-provoking exhibits on architecture, photography, and media.
Younger ones may be ready for a visit to the 1st-floor Art Lab, where they can engage in themed, hands-on art activities.
MoMA Insider Tips
Kids under 16 are free at the world-class Museum of Modern Art, or MoMA.
Admission is free on Fridays from 4-8 pm, courtesy of Target.
Unlike many NYC museums, MoMA is open on Mondays (it's closed Tuesdays instead).
Enhance your visit by viewing a few of MoMA's artworks online ahead of time. Then use the museum map to plan your visit around your must-sees.
The museum has a wonderful gift shop—the perfect place to find something for that hard-to-shop-for person in your life!