Ogden Museum of Southern Art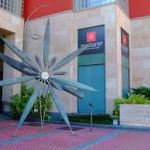 Activity Overview
The Ogden Museum of Southern Art is a museum in New Orleans which showcases artwork and cultural artifacts related to the American South. It is home to the most extensive collection of Southern art in the world, and features diverse exhibits which are frequently changed, as well as hosting educational programs and events such as weekly live musical performances. If you're interested in Southern art and culture, it's a must-visit attraction.
Things to Do
Explore the collection, which features artwork from notable artists such as Ida Kohlmeyer, Walter Anderson, Clementine Hunter, and Benny Andrews.
Attend Ogden After Hours, a weekly event held on Thursday evenings from 6:00 until 8:00, which includes live music, delicious food, and children's activities.
Take a tour of the museum in order to learn more about Southern art and the history of the museum. Docent-led tours are offered at 2:00 p.m. on the first and third Saturdays of each month.
Ogden Museum of Southern Art Insider Tips
Check out the museum's calendar to learn about upcoming musical performances, lectures, gallery talks, book club events, and other events that you can attend.
If you live in the area, your child can attend an art-themed summer camp at the museum. Topics include fashion, art, design, dance, drama, and photography.
View the museum's family page to learn about upcoming free family days and other family-friendly activities.
Don't miss the museum store, where you can pick up all kinds of unique gifts, toys, books, and artwork.

Reviews
Sign Up - Family Fun Newsletter
Have fun with great ideas on things to do for travel, daytrips, nearby, or at home...