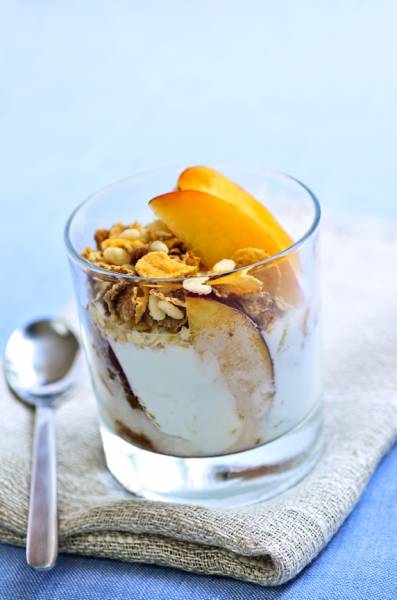 I've been searching for a great granola recipe and I think I have found a winner! My friend at What's Cooking thought this one up and I decided to share it with all of you! Kids can get into the action with this recipe, too.
Ingredients
4 cups oats (not quick cooking)
1/3 cup brown sugar
1/4 cup canola oil
1/4 cup honey
1/2 tsp salt
1 tsp cinnamon
2 tsp vanilla extract
3 Tbs sesame seeds
Preparation
Preheat the oven to 300 degrees.

In a large bowl, combine oats, brown sugar, salt and cinnamon.If using, add shredded coconut, nuts, sunflower or pumpkin seeds and flax seeds.

In a separate bowl, combine honey, oil and vanilla.

Pour honey mixture over the oat mixture and stir to combine.

Pour the granola mixture onto a rimmed baking sheet and place in the oven.

Bake at 300 degrees for 30-40 minutes, stirring gently every 10 minutes, so that the mixture doesn't burn.

After the mixture comes out of the oven, add any dried fruit of your choice: currants, raisins, or cranberries.

Once the mixture has cooled, store in an airtight container for up to 10 days.
Optional Mix-ins:
1/3 cup Dried Fruit, such as cranberries, raisins or currants1/4 cup sunflower seeds (without shells)1/4 cup Pumpkin seeds3 Tbs flax seeds1/4 cup dried and shredded coconut1/2 cup nuts: chopped almonds, walnuts, pecans or cashews