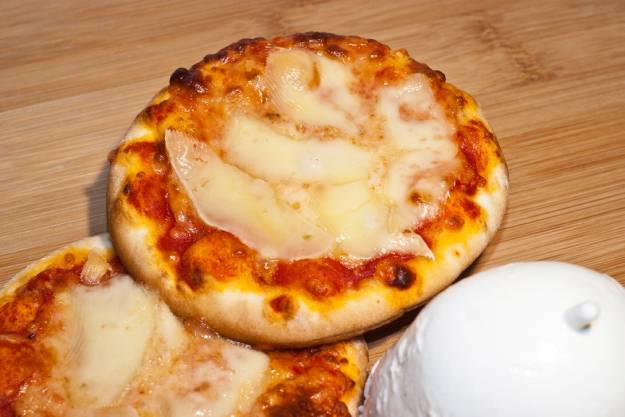 Kids love pizza! Here is a simple and easy recipe your kids can do after-school or for a play-date snack.
Ingredients
4 English muffins, split
1 can (8 oz.) pizza sauce
1 cup part-skim mozzarella cheese, shredded
Assorted pizza toppings (optional)
Preparation
Lightly toast muffins.
Spread one generous tablespoon of pizza sauce on each muffin half.
Sprinkle with cheese, top with your favorite pizza topping (green pepper, mushrooms, pepperoni).
Bake muffin pizza in a 400 degree oven until cheese melts (about 6 minutes).