Activity Overview
Fascinated with paranormal activity? RJA Ghost Tours provides unique and downright spooky experiences exploring some of the most haunted sites in San Antonio TX. Revisit the past while listening to the ghost stories that will make your spine tingle; and learn the history, legend and lore of each site.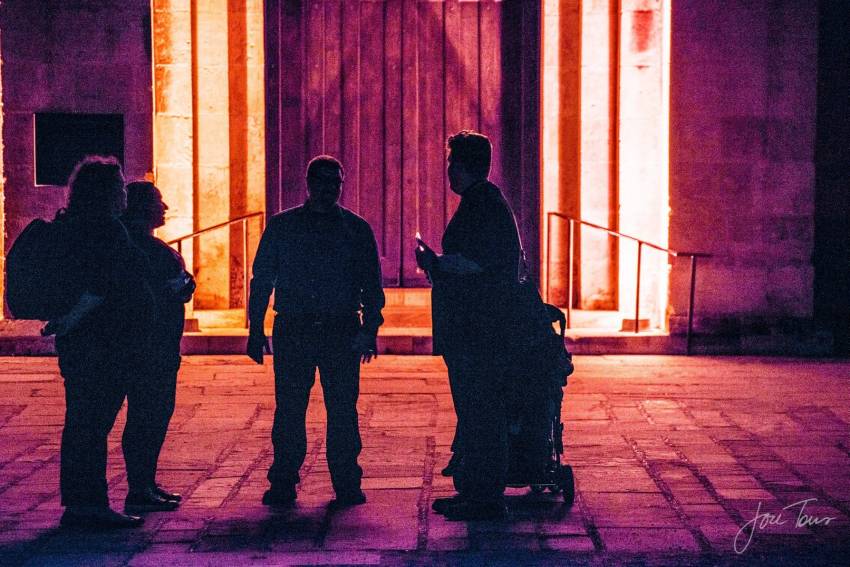 About the Tours
Visitors can choose from 2 different tours....The "San Antonio Ghost Tour" (medium scary: family-friendly) and The "Paranormal Experience" (very scary; 18+).
Once you select your tour, you'll get a lesson on different types of hauntings & manifestations, and paranormal activity. The paranormal experience is an investigation of one site, while the San Antonio ghost tour guest are brought to multiple sites.
Throughout your experience, you will be presented with history, ghost stories, legend, & folklore related to the tour you selected.
Visitors will also get to chat with locals about their own ghostly encounters; paranormal investigations, and various known Hauntings.
The tour includes a lot of walking, climbing stairs, as well as walking on uneven ground, so comfortable shoes are important.
The San Antonio Ghost Tour Experience (medium scary) Take a historical ghost tour through one of the most haunted cities in America. Revisit the past. Listen to ghost stories, and explore history and legend.Visitors will get a lesson on different types of hauntings & manifestations; and then you will visit haunted locations.
This is a walking tour through downtown San Antonio, Texas.
Tour guides will give the history and tell ghost stories at each site.
While on tour guest will learn about different types of hauntings & manifestations.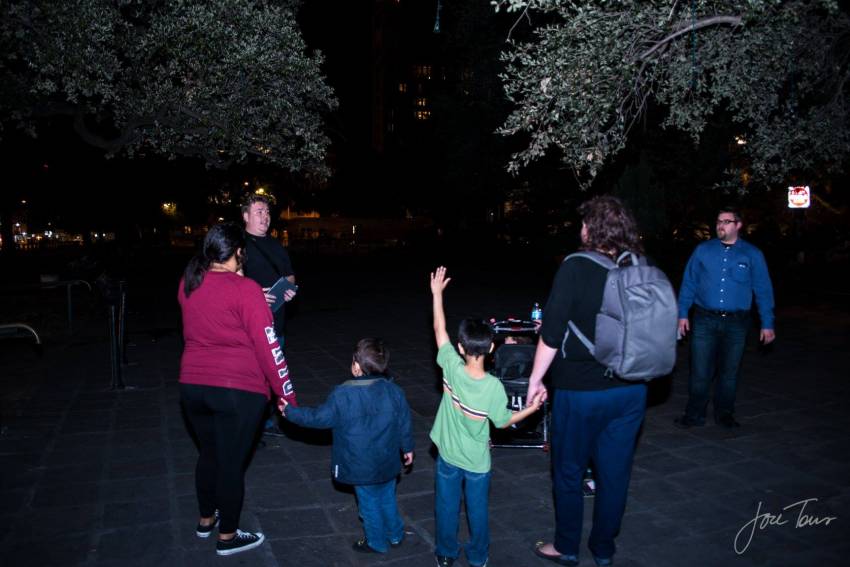 The Paranormal Experience (very scary) You will join a small group and learn about modern day paranormal investigating. Then you will join our team as we investigate an allegedly haunted site. This is a fully interactive experience. You will get to learn and use real paranormal investigation equipment. This experience is extremely limited on space and books fast. Due to the nature of this experience, attendees must be 18 years of age.
Tour will be done in small groups.
This is a paranormal investigation of one haunted site.
You will get to learn and use real paranormal investigation equipment.
RJA Ghost Tours Insider Tips
Bring your camera, water and comfortable shoes.
Upon arrival Look for the RJA GHOST TOURS sign to check in.
Once on site call us if you need help finding us. 1-800-407-1704
Bring some cash after the tour we pass by some delicious food street vendors.
Tours run about 2 hours and start at promptly 9:00pm.
Arrive in Downtown early to find parking. (Tip: Most parking meters downtown are free after 6pm)
Group rates are available for parties of 10 or more. Contact RJA Ghost Tours directly for details.
Discounts are also available for Law Enforcement, Fire, EMS, Emergency Dispatchers, and Active Military, Must present a valid ID.