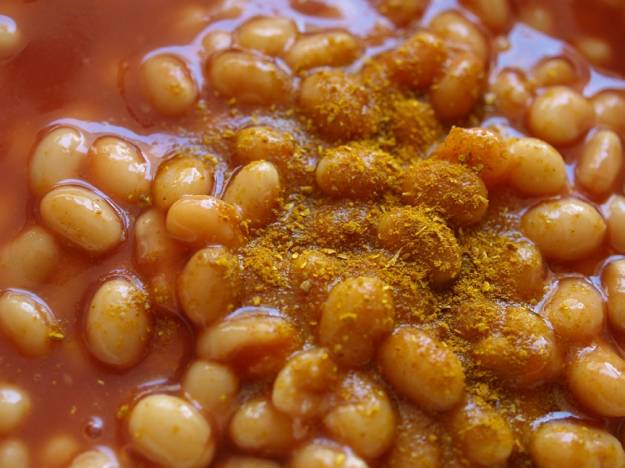 Re-fried beans that are purchased from a store are usually made with lard, a highly saturated animal fat. A better option would be a a fat-free or vegetarian re-fried beans, which are made with no fat or polyunsaturated vegetable fat.
Ingredients
1 can (15 oz.) kidney beans
1 can (15 oz.) navy beans
1 can (15 oz.) pinto beans or 6 c. same mixture of beans, cooked
1/4 c.onion, minced
3 cloves garlic, minced
2 1/4 tsp. chili powder
1 1/2 tsp. cumin
3/4 tsp. salt
1 can (4 oz.) diced green chilies
Preparation
Drain canned beans; rinse with water.
Place beans and remaining ingredients in a blender or food processor.
Process until a little chunky.
Serve as a bean dip or filler for burritos and tacos.