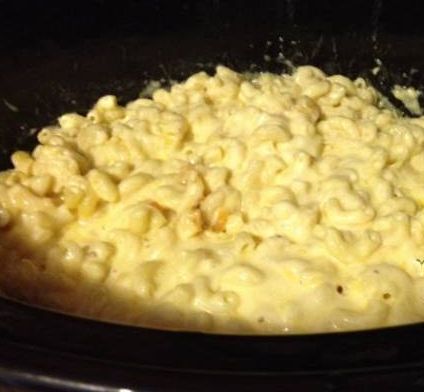 Everyone loves Mac and Cheese! We have a really special recipe that will be a hit with your family and friends. This version is made in the slowcooker, so you don't have to babysit this recipe too much and the results are mouth watering good. Be sure to ration this recipe, because it will be the dish at your next pot luck that will be the first to disappear.
The bulk of the prep time on this is boiling the water for the pasta and shredding the cheese from the blocks - the other ingredients mix together on the stove top as well - so estimate about 30 minutes of getting this slow cooker recipe ready. Cooking it in the slow cooker will vary. We cooked ours for almost 2 hours on low - it even had crispy edges that I know you will love.
Ingredients
4 Cups of uncooked Barilla elbow macaroni (1 box) - or similar pasta that has lines
1 can of Campbell Soup Cheddar Cheese Soup
2 cups 1% milk
1 cup of Sour cream
1 stick of butter (reserve 2 tablespoons for greasing slow cooker sides)
1 tsp onion powder
1 8oz block of cheddar cheese, shredded (you can also purchase it pre-shredded)
1 8oz block of colby-jack, shredded (you can also purchase it pre-shredded)
1 16oz bag of shredded pizza cheese
pepper and salt to taste if needed (we didn't use any)
Preparation
Cook macaroni al dente - you don't want soggy noodles! Check the back of the package for recommended al dente cooking instructions.

While the pasta is cooking gather your remaining ingredients.

Add the butter, seasonings and soup (straight, don't dilute it), milk and sour cream to a large pot.

Set burner to medium or medium low - you want it to blend and melt not burn so stir regularly.

Once it is all blended add in the shredded cheese medley. Continue stirring until cheese is melted - remove from heat.

Next, drain the pasta and place it in your buttered/greased slow cooker.

TIP - Use a liner or cooking spray to make clean up even easier!

Now add that creamy, cheesey goodness to the noodles and stir in your crockpot - cover and give yourself a break!

In 2 hours (or until bubbly) ON LOW check back and look at the perfect macaroni and cheese you made.