Activity Overview
Vikingsholm Castle is located in the beautiful nature reserve and landmark, Emerald Bay park in Tahoe Lake, California. The Scandinavian-style of architecture of the castle was envisioned by Mrs. Lora Josephine Knight, the castle was completed in 1929 and much of the material for the construction was from Lake Tahoe area.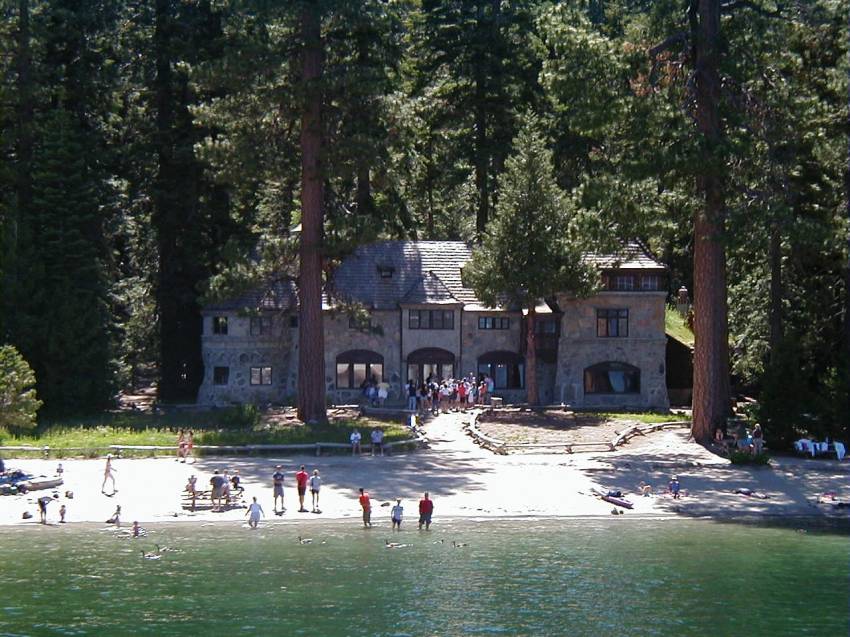 The old tea house in the middle of the Fannette island was used as a summer tea house by Mrs. Knight. Visitors can paddle board up to the Fannette island and get spectacular views of Lake Tahoe and surrounding hills. The castle can only be accessed by a hiking trail.
Things to Do
The Vikingsholm castle is a Medieval-style stone castle, visitors can take a guided tour to the castle, the tours are open May through September.
The castle is only accessible by the hiking trail, the one mile long trail takes you to the castle and Emerald Bay beach.
The guided tours last for 1.5 hours, the parking lot can be over occupied and it is a problem parking in the peak season.
The 38 rooms of the stone castle can be viewed, the house showcases authentic antiques and furnishings.
The trail to the castle can be a bit steep, the castle has a visitor center and gift shop.
Vikingsholm Castle Insider Tips
Restrooms are available.
Tours are free for kids ages 7 and under.