Worcester Ecotarium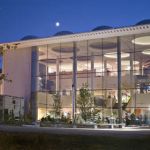 Activity Overview
Worcester Ecotarium is a center for the study and exploration of science and nature, it provides science education to the children in school grades of K-12, with the help of many exciting and fun-filled hands-on exploration activities.Initially founded in 1825 as an organization for the study of science and nature, the venue was upgraded to an Ecotarium in 1998. It is a unique museum that offers many indoor and outdoor activities for the children, invoking curiosity and love for the nature, through many exciting activities.
Things to Do
The museum hosts many indoor science and nature exhibits, such as, "The Arctic next door: Mount Washington" features a hurricane stimulator, virtual visit, weather tracker, climbing up the Bouldering walls. This exciting exhibit enables visitors to experience the weather patterns at the top of the mount Washington.
Children would love discovering the Dino Tracks, the exhibit features three life-like dinosaurs, touch real dinosaur foot prints, hear dinosaur footsteps, dinosaur puzzles, and many exciting activities that will enable the kids to learn more about the prehistoric times, and uncover clues about the dinosaur behavior.
The African communities exhibit provides a virtual visit into the life of the animals of the Savannah.
The nature explore programs provide an outdoor facility for children to engage them in healthy outdoor activities, such as, digging, building, climbing, water play and art.
A preschool discovery area is dedicated to toddlers to explore science and nature in a playful manner.
Explore the solar system at the Alden Digital Planetarium with images from the NASA, 3D projection of the solar system, and surround sound.
Outdoor exploration offers nature trails, tree canopy walks, exploring the ponds and the meadows, looking for wildlife at the nature trails.
Many other exciting exploration activities include, a mineral cave, fresh water habitat, and the Curator's workshop, and an indoor forest. Kids can meet many native animals at the animal corner.
Great Pumpkin Fest will celebrate the Halloween, an event designed for the families, with carved pumpkins, and entertaining activities for the kids and adults.
Food for thought cafe inside the museum is open year-around.
Worcester Ecotarium Insider Tips
Members can enter for free.
The museum cafe is closed on Sundays.
Museum can be rented for Birthday parties.

Reviews
Sign Up - Family Fun Newsletter
Have fun with great ideas on things to do for travel, daytrips, nearby, or at home...