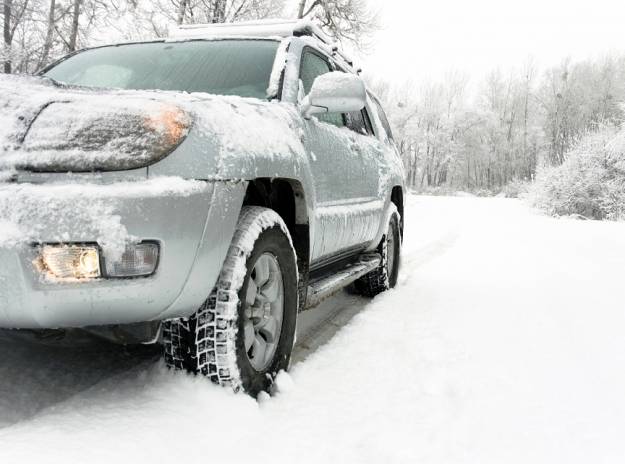 Winter is here and our driving habits make a shift from pretty easy, to unpredictable, sometimes dangerous conditions.
Often this time of year yields slippery, icy, and snow-covered roads. We want you to stay safe while driving around your precious cargo!
Our list of tips should help you get into the winter driving mindset!
Is your vehicle ready? Take a quick inventory on your car. Is everything in good working order. Do your windshield wipers need replacing? How are your tires? Doing a once over will be one of the most imporant actions you can do. to ensure that your vehicle is safe during the winter months.
Fill 'er up! Make sure you have at least a half a tank of gas in your vehicle at all times. The last thing you want is the consequence of extreme cold temperatures causing condensation in the your empty tank. This will cause your fuel line to freeze.
Say no to snow! Clear off your vehicle completely. Do not leave a mound of snow on the top of your roof. Trust me. You know those cars on the highway with a wake of snow drifting behind them. This isn't safe.
Pack an emergency road kit. I was caught off guard once and I will never will again.
Prepare for travel alerts. Be sure to check you local traffic page for updates on travel conditions. You can call 5.1.1 for up to date information.
Stay off the roads. If the weather is frightful, stay home and postpone your travel. It's not worth it.
Slow down. Drive under the speed limit and always keep amble space between you and cars ahead of you. Put on your headlights. This one action will keep you highly visible in wintery conditions.
Black-ice and bridges. Be careful with rapidly dropping conditions in temperature during the evening hours. Ice and snow will melt during the day, but will freeze as soon as the sun goes down. Take this time of day very seriously and use causion. Also, bridges will freeze first.
Emergency Car Supplies DIY
Pack the following items:
Ice scraper
Shovel
Flashlight
Jumper cables
Flares
Blankets
Jug of water
Sand bags
De-icing sand