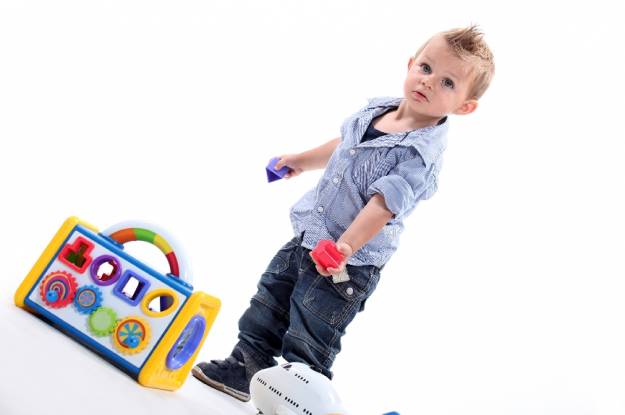 Children usually don't need any encouragement to play – it's in their genes to do it, and offering toys in which to play safely is vital. Who doesn't like to play with toys? Did you know that kids NEED to play to develop the skills necessary to learn and be a productive adult?
Independence grows as a child embraces their surroundings and investigates the possibilities of life. In play, the world is their oyster – from battling imaginary fires with a red fire hat and garden hose, to mastering a multi-piece puzzle.
Play is vital in developing motor, cognitive, language, emotional, and social skills. Offer toys that leave room for creativity and imaginations to burst forth and while they are at it, join in and have some fun, too.
What play can do for your kids:
Foster skills of exploration and experimentation.
Encourages communication with other children.
Inspires creativity.
Improves memory.
Helps them to be more physically active.
How to Select the Right Toys
In this day and age of technology at our finger tips, we are often wondering about fun and engaging toys. Take a look at the comprehensive Toy Portfolio when investigating new trends for toys.
List of attributes to look for:
Age appropriate - Are the toys fostering development for your infant, preschooler or older children?
Simple toys often outshine 'high-tech' counterparts - Building blocks and baby dolls make a big impact on kids.
Creative materials - A wide assortment of inexpensive craft materials are essential.
Promotes physical activity - Scooter, bicycle, basketball, Frisbee, and outdoor chalk bring the kids outside.
Educational and fun - Finding the right balance is key! Kids are not too keen on toys that fall into 'more homework' time.
Special Considerations
Kids crave high-tech selections. The lure of blinking lights and intricate mechanisms of some toys can be overwhelming. Try and limit your use of them in early years. There is plenty of time for technology rich materials in later years. When children are under 8, we suggest thoughtful toys to assist in their development.
For children under 3, avoid small parts that may be a choking hazard (insert the choking hazard post) and be sure with all electronic toys that batteries are regularly checked for corrosion.
How to Keep it Organized
Toys at certain ages and stages have more components than others. The toddler and preschool years seem to have the mother-lode of toys. At either end of child development, infants and teenagers - the amount is significantly less. This also correlates with the abundance of toys at a time when parents need to teach about keeping it all organized and this can be very frustrating.
Routines for clean up is as beneficial as the toys themselves. Honoring and taking care of toys comes from adults showing them how it's done. Putting toys away with care, will foster helpful skills later in life.
Try to focus on keeping this a positive transition. Give gentle cues that clean-up is coming and do a countdown. Kids do have a need to finish their "work", just as adult do. Sometimes an activity will be in 'progress' , like a puzzle. Offer a spot to keep the toy in 'play' until they can finish the activity and put it away.
Tips to Stay Organized
Have an out-of-sight place (closet or high shelves) to store most toys and only leave a few at a time out for children to use.
Cycle out current toys before adding something new. This will make pick-up easier, and children won't become distracted by too many choices.
Keep toys with a lot of pieces contained together in a separate box or bin, preferably with a lid. Large Ziploc bags are also great for organization.
Regularly 'clean house' and give toys away to charity or swap with a friend.
If you have very young children mixed with older kids, it's time to put toys with small parts away. Take those particular toys out when it's safe to do so.
Toys play an important role in the development of children. This is always are great time to support your local toy shops in your hometown and we hope you can get out there and have some fun, too.