Gadgets & Gizmos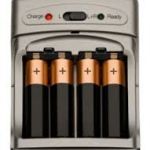 Everyone needs batteries, but people with families (and especially toys and games) can burn through batteries pretty quickly. We were using a bunch of Duracell batteries that we would buy at Costco pretty frequently

There are great vacuum cleaners and there are good ones. The Eureka Boss is one that could have been great, but falls short. On the plus side, it is inexpensive and has a very long cord. If does

When we moved to Hawaii, we decided to start looking at telescopes for kids. The night sky here is amazing and I wanted my kids to be able to see stars, planets, and the moon up close and personal. On the

These cute and unique toothbrush holders stick to the mirror and keep your toothbrush clean. So many cute animals for kids to choose from or you can get a stylish holder for adults. They also have ones

If you have a newborn, or friends or family with one, take a look at this cool lilttle timer - the Itzbeen Baby Care Timer. This clever little timer that tracks the amount of time since the last feeding

Stroll-a-Tune is another fabulous product that's smart and needed for parents on the go! Just attach this mini-radio to your stroller and you're good to go for your daily dose of sunshine and exercise with

This mattress protector from One Step Ahead was a lifesaver when we were potty training. It goes over the fitted sheet and tucks in on both sides. If there's an accident, just take it off and the sheet underneath

I have a very active 3 year old. And recently, as we were leaving a crowded museum, he zigged while we zagged and he got lost for a few terrifying minutes. Imagine an entire museum emptying at closing

It is impossible for kids to tip this cup - my daughter never has.  
Candeloo makes these colorful nightlights for kids. I'm often in the market for interesting, practical items that are unique and fun - especially for kids that don't want a baby nightlight...they

Sign Up - Family Fun Newsletter
Have fun with great ideas on things to do for travel, daytrips, nearby, or at home...