20 Free Things to Do in Atlanta, GA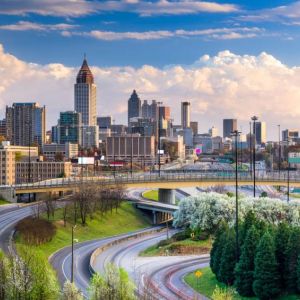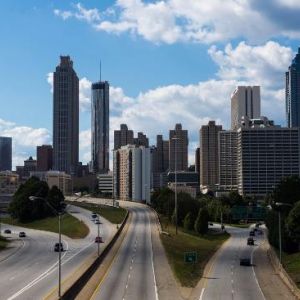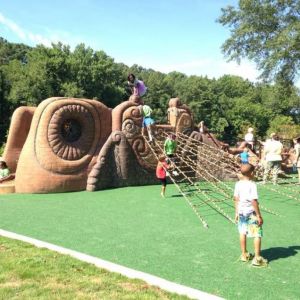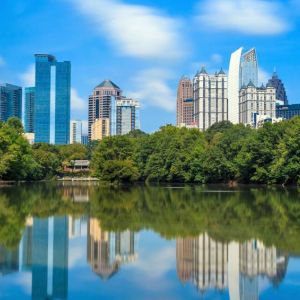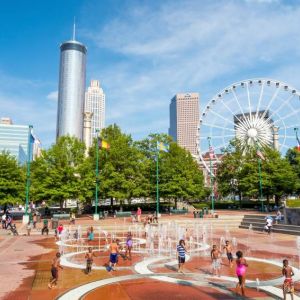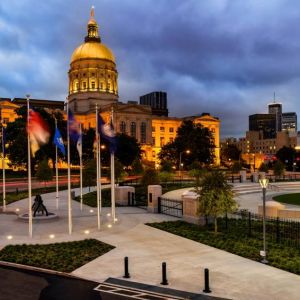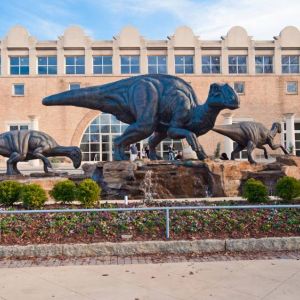 There is so much to see and do that is free in Atlanta, Georgia. With so many opportunities for free family fun in this exciting city, you will be sure to be entertained while staying on budget. Below is a roundup of (20) free and low cost things to do in Atlanta, GA.
Cool off and frolic in the fountain of rings in Centennial Olympic Park on a hot day in Atlanta. Four times a day, 12:30 pm, 3:30pm, 6:30 pm and 9 pm, 365 days of the year there are water displays set to music! Explore the 21 acres of green space which was built for the 1996 Olympic Games.
Visit Martin Luther King Historic Site for an inspirational inside peek at the life and accomplishments of this Civil Rights icon. Explore Martin Luther King Jr.'s birthplace with a guided tour, take self guided tours of the Ebenezer Baptist Church where he practiced as a preacher and The Martin Luther King Jr. Center for Nonviolent Social Change.
Grab a blanket and prepare to be mesmerized at the Mountainvision Laser Show at Stone Mountain. This magnificent light spectacular is the longest running lasershow in the world. It features an incredible array of lights and lasers which illuminate the mountain side and dazzle the audience, all set to music.
Get lost in the history and the wealth of information that the National Archives of Atlanta has to offer. Peruse the historical exhibits, research your genealogy on the computers and discover interesting unknown facts about American History that are often left out of the history books.
Take a walk over to Piedmont Park where the Atlanta skyline surrounds you amid a vast and beautiful green space Central Park-like setting. Get active, enjoy the scenery, swim in the public pool, play some lawn games or have a picnic at this midtown jewel of a park.
If you have little ones under the age of 10, explore Imagine It-The Children's Museum Of Atlanta for free on the second Tuesday of every month! The museum has an interactive restaurant, farm, grocery store area, a magnetic fishing area and several educational exhibits make for a fun hands on destination for youngsters.
Take in the Southern charm and hospitality offered on a free tour of the Governor's Mansion every Tuesday, Wednesday, and Thursday from 10 to 11:30 am. Oftentimes, Georgia's First Lady is there to greet you as you are guided by informative docents in each room of the mansion. Guests will marvel at the elegant decor and furnishings within the estate and learn about some of Georgia's rich history along the way.
Tour the stunning Georgia State Capitol Building located in downtown Atlanta. Marvel at the 24 carat gold dome and stately architecture modeled after the Capitol building in Washington D.C. Take a visit to the museum on the top floor, sit in on a session of the House of Representatives, and a session of the Senate and watch politics in action.
Gaze up at the stars in the planetarium and be sure to catch an IMAX movie or two for free at the Fernbank Science Center. Science and adventure come to life in this quaint science center. An indoor playground is an added treat for younger guests as you explore the science exhibits and a real Apollo capsule.
Take a walk through time at the beautiful and Historic Oakland Cemetery. The cemetery is a vast 6 acres of magnificent sculpture gardens, botanical gardens, and a flourishing wildlife habitat among the gravesite of more than 70,000 people. You may want to stop in the gift shop for a $5 map which will guide you as you meander through the burial grounds.
Select one of the walking sticks at the beginning of your chosen trail and take a delightful nature walk through the woods at Autrey Mill Nature Preserve. Take your family bird watching and explore all of the other woodland creatures that you may encounter. Also take a visit to the small chapel and the Summerour house on site.
Art enthusiasts can enjoy free self guided tours of downtown galleries along the Art Stroll on Castleberry Hill between 5pm and 8pm. On the second Friday of every month, guests can view the art and exhibits and tour the historic districts of Atlanta's downtown at at their own pace.
Be sure to stop at the Jackson Street Bridge for the most spectacular panoramic view of downtown Atlanta. Formerly one of Atlanta's best kept secrets, tourists have followed the local trend to find this bridge and take photos with this quintessential Atlanta view as a backdrop.
Capture the imagination of your entire family with a visit to Babyland General Hospital to select your very own Cabbage Patch Doll. Hundreds of cabbage Patch dolls await at the toy hospital where all the special and unique dollar live and play until someone adopts them and takes them home to love. Whether you choose to take your oath of adoption or not, the toy land is free to explore and enjoy.
Pay homage to Anne Frank and her family with a visit to the Anne Frank in the World Museum. This impressive display of photographs and words depicts the family's time in hiding while living in Amsterdam until their death in the Bergen-Belson concentration camp.
Hike the trails on the 20 acres of the Big Trees Forest Preserve. Use the self-guided brochure for a trail description of the front 10 acres and it's relation to the Powers Branch Watershed. Learn how your daily actions can positively or negatively impact water quality and the forest around you. Get tips on how to be more eco friendly and how you can help the conservation efforts.
Jump and climb till your heart is content at the Sandy Springs Playable Art Park in Abernathy Greenway Park. Children of all ages can enjoy a little excursion to this linear park where there are massive playable art pieces incorporated into playground equipment. You can also enjoy some time on the walking trail, read or enjoy some outdoor sports on the nice grassy areas, and there are benches and picnic tables ideal for picnic.
Enjoy a free self-guided tour of Noah's Ark Sanctuary which rehabilitates and houses over 1500 animals a year. Freely meander throughout mile of animal habitats. View the animals and learn about each one of their unique and endearing stories and educate yourself on the details of each animal by reading the signs on each enclosure. Self-guided tours to view exotic and traditional animals are available during 12-3 Tuesday through Saturday and donations are greatly appreciated.
Learn about all of the money that you are saving at the Federal Reserve Bank Money Museum. Take a free tour of the museum and view various types of antiquated currency, hold authentic gold bricks, learn how to spot counterfeit money, tour the bank's vault and the cash processing area where you will see money being counted, inspected and destroyed. You won't leave this tour empty handed either. At the end of the tour, you will be given a bag of shredded money as a souvenir!
As you explore Atlanta, be sure to take note of the redefined street art thanks to the Living Walls of Atlanta which aims to change perspectives of Atlanta's many public spaces. Throughout the city, visitors will find works of art to appreciate outside of the walls of Atlanta's museums.
Reviews
Sign Up - Family Fun Newsletter
Have fun with great ideas on things to do for travel, daytrips, nearby, or at home...