Things to do in Minneapolis
Our top picks for awesome things to do in Minneapolis include...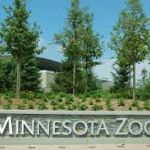 Save to My List
Zoos & Aquariums
Apple Valley, MN
Located in Apple Valley, a southern suburb of the Twin Cities, Minnesota Zoo has been in existence since the late 70's. It is home to a range of animals, an impressivve program of educational activities for all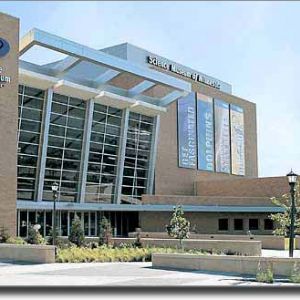 Save to My List
Museums & Science
St Paul, MN
The Science Museum of Minnesota offers hands on fun and scientific exploration overlooking the magnificent Mississippi River. You will enjoy spectacular views as you learn about the wonders of Science as you explore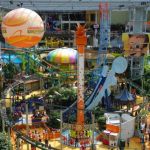 Save to My List
Amusements
Bloomington, MN
With over 40 million visitors a year The Mall of America is arguably the most famous and certainly one of the most impressive malls in the world. The complete complex is bigger than 7 Yankee Stadiums and inside

Big List of 56 Awesome Minneapolis Activities
Minneapolis Activities
Need help finding things to do in Minneapolis, Minnesota? You've come to the right place! As one of the largest cities in the Midwest, Minneapolis provides visitors with dozens of exciting attractions to explore, including museums, gardens, and the world-famous Mall of America. It is also one of the most beautiful cities in the region due to its prime location on the banks of the Mississippi River, which makes its many parks even more enticing to visit!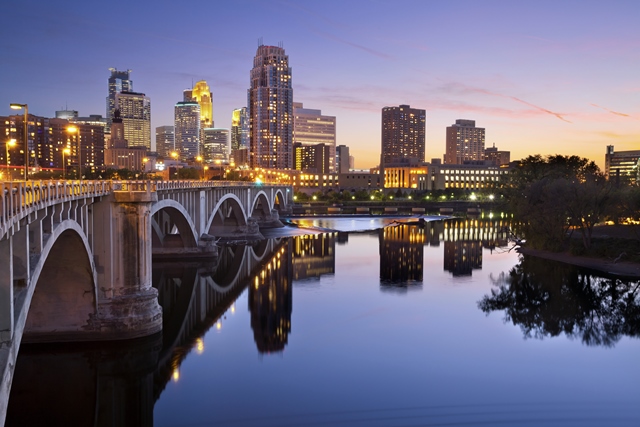 Since there are so many fun things to do in Minneapolis, we've compiled a handy list of our favorite places to visit, organized by type.
Museums
One of the best things to do in Minneapolis, MN is to visit its two renowned art museums, the Minneapolis Institute of Art and the Walker Art Center. The Minneapolis Institute of Art is a fine art museum that contains an impressive collection of over 80,000 works of art, including paintings, drawings, photographs, prints, textiles, and decorative arts. One of its most notable collections is its collection of Asian art, which includes ceramics, jades, and Chinese architecture. Best of all, general admission is free, as are most events!
The Walker Art Center, on the other hand, is dedicated exclusively to contemporary art. It is considered to be one of the top five modern art museums in the United States due to its remarkable collection of artwork which contains famous pieces by artists such as Andy Warhol, Edward Hopper, Georgia O'Keeffe, and Chuck Close.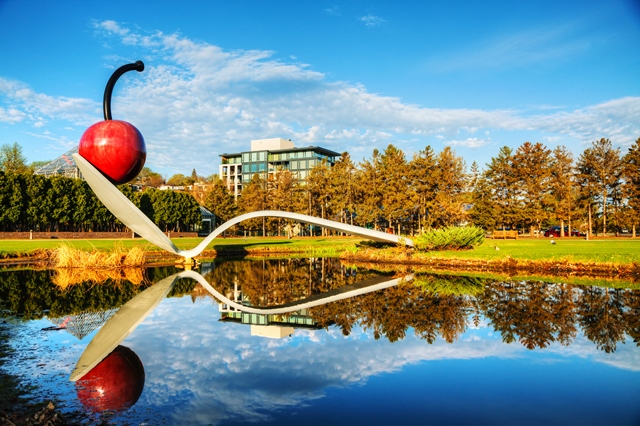 Across the street from the museum, visitors can also explore the Minneapolis Sculpture Garden, which is one of the city's most popular attractions. Its most iconic piece is Spoonbridge and Cherry, a sculptural fountain that consists of a 5,800-pound spoon with a 1,200-pound cherry sitting on it. Make sure to bring along your camera when you visit so that you can take the quintessential Minneapolis photo with it!
If you love outdoor artwork, you might also want to visit the Franconia Sculpture Park in nearby Franconia, which is home to several dozen impressive sculptures. In addition to exploring its paths, you can enjoy a picnic in this picturesque park.
When it comes to learning about science and technology, the Science Museum of Minnesota is the place to visit. This popular museum in Saint Paul features permanent exhibits on topics such as dinosaurs, the human body, the Mississippi River, and Native American cultures, as well as an experiment gallery where visitors of all ages can take part in hands-on science experiments.
If you're looking for kid-friendly things to do in Minneapolis today, we suggest visiting the Minnesota Children's Museum, which offers a variety of hands-on exhibits where children can play and learn. Better still, it has two locations in the Minneapolis area: one in Saint Paul and one at the Mall of America. We also recommend the Twin City Model Railroad Museum, which is sure to delight children and adults alike. Its most popular feature is its famous O-Scale exhibit, an intricate model of the Twin Cities' railroad lines, complete with famous landmarks like the Stone Arch Bridge.
Historic Landmarks
History buffs should consider visiting Fort Snelling State Park in order to explore Historic Fort Snelling, a military fortification that was built in the early 1800s. In addition to playing a key role in the area as a trading post, it was also used for military training during the Civil War, World War I, and World War II. Visitors can learn all about the history of the site as well as explore the rest of the state park, which offers several hiking, cycling, and cross-country skiing trails, plus lake and river fishing, boating on the Minnesota River, and swimming at Snelling Lake.
Another famous historical landmark in the Twin Cities is the James J. Hill House, an impressive mansion that was built by railroad executive James J. Hill in the 1890s. It is considered to be one of the finest houses in Saint Paul due to features like its art gallery and pipe organ. If you're interested in architecture or local history, it's well-worth taking a tour.
Nearby, you can also visit the Minnesota History Center, which is considered to be one of the most impressive buildings in the area. It is home to a museum with rotating exhibits related to local history and culture as well as a library. In addition, the center frequently hosts public events such as concerts, lectures, and dance performances.
Finally, there's the Mill City Museum located in the ruins of the Washburn A Mill on the banks of the Mississippi River. It was once the world's largest flour mill, and now features numerous exhibits related to the history of Minneapolis, with a special focus on the local importance of the Mississippi River and the flour industry that its falls helped to power.
Parks, Zoos & Outdoor Recreation
When it comes to outdoor activities, one of the best things to do in the Twin Cities is to visit Como Park in Saint Paul. This large park is home to several of the area's most popular attractions, including a zoo, a conservatory, an amusement park, a pool, gardens, a golf course, public artwork, and beautiful Lake Como! Animal lovers will enjoy visiting the free Como Zoo, which is home to animals such as penguins, seals, monkeys, giraffes, and tigers, as well as the Marjorie McNeely Conservatory, which features a tropical rainforest exhibit with turtles, stingrays and a sloth in addition to its numerous gardens.
If you're more interested in the natural beauty of the park, you can always go for a stroll alongside Lake Como. There are also several attractions that are popular with little ones, including the Putt'er There miniature golf course, the Como Regional Park Pool, and Como Town, a small seasonal amusement park with over a dozen rides.
On a sunny summer day, another great place to visit is Centennial Lakes Park in the nearby city of Edina. In addition to enjoying a leisurely stroll or taking a paddleboat out onto its large lake, the park offers a miniature golf course and a farmers market in the summertime, as well as ice skating in the wintertime.
If you love animals, then you'll definitely want to visit the Minnesota Zoo, which is home to over 400 fascinating species. The zoo's exhibits include the Medtronic Minnesota Trail, which features all kinds of animals native to Minnesota, as well as Tropics Trail, an indoor walking trail that is home to lively creatures like lemurs, red pandas, and tree kangaroos. Other animals that can be found at the zoo include penguins, brown bears, sea otters, sharks, and bison.
Nature lovers should also consider visiting Theodore Wirth Park, which is home to the Eloise Butler Wildflower Garden and Bird Sanctuary. It is the oldest public wildflower garden in the entire country, and features several beautiful gardens full of plants and flowers, walking paths, and a terrace where you can go bird watching. The park is also home to the Quaking Bog, a fascinating nature area with a floating boardwalk.
Since Minnesota is also known as the "Land of 10,000 Lakes", it should come as no surprise that there are also dozens of lakes you can visit in the Minneapolis area. Several of its most famous lakes can be found in the Chain of Lakes district, a series of lakes that encircle the city. The four largest lakes are Lake Calhoun, Lake of the Isles, Lake Harriet, and Cedar Lake, which offer beautiful landscapes that can be enjoyed while walking, cycling, canoeing, or kayaking. The 18-mile paved Gateway State Trail is another great way to explore the area, whether you prefer hiking, biking, in-line skating, horseback riding, or cross-country skiing.
There are several more parks in Minneapolis that we definitely recommend visiting. For a brief excursion, there's Rice Park in the heart of downtown Saint Paul, which has a fountain, a bandstand, and several bronze statues of popular characters from the Peanuts comic strip, including Charlie Brown and Lucy. In the winter, it's also home to an outdoor ice rink and the annual Saint Paul Winter Carnival, which features ice carving.
If you want to go for a hike, then you should consider visiting Minnehaha Park, one of the city's most popular parks. As you explore its picturesque hiking trails, you'll be treated to views of Minnehaha Falls, a gorgeous waterfall created by Minnehaha Creek.
Last but not least, there's Water Power Park and Mill Ruins Park, which both provide spectacular views of the Mississippi River and Saint Anthony Falls. Water Power Park is located at the site of the country's first hydroelectric power station and features trails and bike paths with interpretive panels that explain local history, while Mill Ruins Park features the ruins of several 19th century flour mills that were powered by Saint Anthony Falls back when Minneapolis was known as the "Flour Milling Capital of the World". One of its most popular features is the self-guided St. Anthony Falls Heritage Trail, which offers breathtaking views of the falls and features informative signs.
Sports in Minneapolis
There are also several activities that are perfect for sports lovers in Minneapolis, which is home to the Minnesota Vikings football team, the Minnesota Twins baseball team, and the Minnesota Timberwolves basketball team. In addition to attending a game, Twins fans might be interested in taking a tour of Target Field.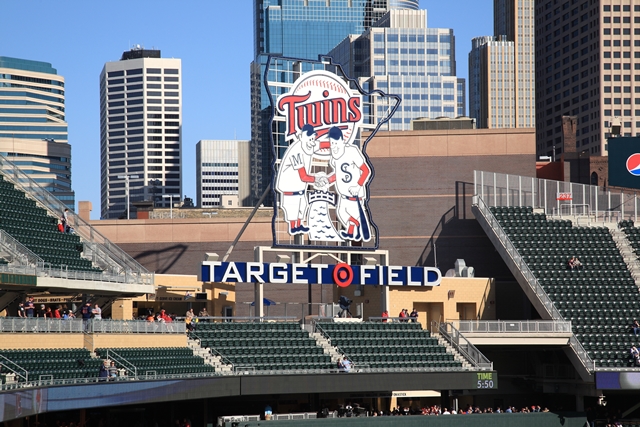 Exploring the Mall of America
If you're still searching for things to do in Minneapolis this weekend, we highly recommend visiting the Mall of America. The Mall of America is undoubtedly the most famous attraction in the entire state of Minnesota. It is the largest mall in the United States, and receives over 40 million visitors each year! It features over 500 stores and restaurants, including large anchor stores such as Macy's and Nordstrom, which means you can easily shop there all day long if you want.
The mall also offers several other attractions which make it a great place for families to visit, including an aquarium, a mirror maze, and an indoor theme park. The SEA LIFE Minnesota Aquarium located in the Mall of America is a giant aquarium that is home to thousands of marine species, including sharks, stingrays, sea turtles, octopuses, and seahorses. It's a great place to visit on its own, or when you feel like you need to take a break from a day-long shopping excursion.
There's also the Amazing Mirror Maze, a fun attraction that is one of the largest mirror mazes in the world. However, the most popular attraction at the Mall of America is probably Nickelodeon Universe, an indoor theme park located in the center of the mall that allows visitors to enjoy over a dozen roller coasters and rides featuring beloved Nickelodeon characters like SpongeBob SquarePants.
Right next to the Mall of America, you'll also find the Water Park of America, an indoor water park that is a popular place to stay cool in the summer. Its many attractions include a wave pool, a lazy river, an activity pool, a family raft ride, water slides, and a zero depth activity pool for little ones.
Amusement Parks & Water Parks
If you'd prefer to avoid the crowds in the Mall of America area, there are a couple of other family attractions that you can enjoy in the Minneapolis area. Amusement park fans will definitely want to check out Valleyfair in Shakopee, which is one of the largest theme parks in the Midwest. Its many attractions include several roller coasters, thrill rides, water rides, and family rides like a carousel and Ferris wheel. It is also home to Planet Snoopy, a Peanuts-themed area with over a dozen attractions designed especially for little ones.
In terms of staying cool in the summer heat, we recommend Wild Mountain and Taylors Falls Recreation. In the summertime, the Wild Mountain water park opens to the public with refreshing attractions that include water slides and a lazy river, as well as fun activities like alpine slides, go-karts, canoeing, and scenic boat rides. In the winter, the recreation area is also open for skiing, snowboarding, and snow tubing.