Things to do in Detroit
Our top picks for awesome things to do in Detroit include...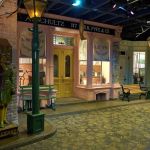 Detroit, MI
The Detroit Historical Museum is the only museum that focuses on the history of the Detroit Area. At the museum, you can enjoy several permanent signature exhibits as well as several rotating exhibits which will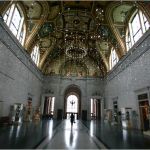 Detroit, MI
The palatial Detroit Institute of Arts Museum is a gorgeous architectural masterpiece that houses one of the largest collection of Art in the United States. The Art museum is a true gem just waiting to be discovered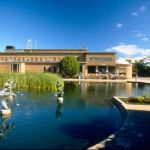 Bloomfield Hills, MI
There is something for everyone at the Cranbrook Institute of Science located in Bloomfield Hills, Michigan. Visitors of all ages will enjoy the hands on interaction as they explore the 11 permanent exhibits on

Big List of 52 Awesome Detroit Activities
Detroit Activities
When most people think of Detroit, they think of its famous automobile industry, which is why it is known as the "Motor City" and the "Automotive Capital of the World". While the second largest city in the Midwest and the most populous city in Michigan certainly does have some fascinating automobile-related attractions, there's much more to see and do in this beautiful city bordering Canada. If you're looking for things to do in Detroit, Michigan, look no further! We've got you covered with a list of some of our favorite attractions, from museums to parks and everything in between.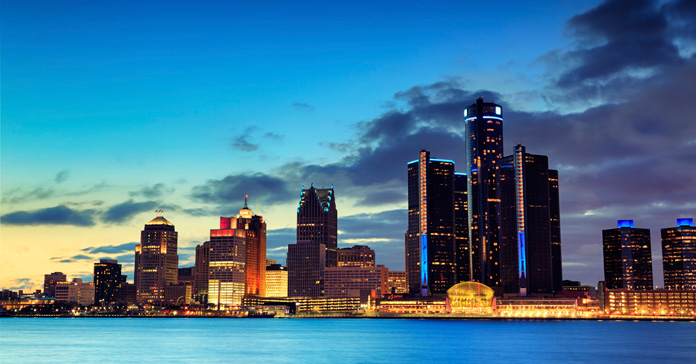 Museums
Every list of things to do in Detroit, MI should include at least a few of its wonderful museums. Whether you're interested in art, science, history, or automobiles, you're sure to find an attraction that you'll love.
When it comes to art museums, your first stop should definitely be the Detroit Institute of Arts, an architecturally stunning building that houses one of the finest art collections in the United States. In addition to showcasing artwork from all over the world, including Native American, African, Asian, and Oceanic art, it also features important works by artists such as Diego Rivera and Vincent van Gogh.

If contemporary art is more your thing, then consider stopping by the Museum of Contemporary Art Detroit, which is unique because it focuses on presenting new exhibitions every few months instead of having its own permanent collection. It also offers a wide range of public programs that include film screenings, lectures and musical performances. Another great option for viewing contemporary art is the Cranbrook Art Museum in nearby Bloomfield Hills.
Are you a history buff looking for things to do in Detroit today? If so, then you won't want to miss the Detroit Historical Museum, which features fascinating exhibits on the city's automotive history, its important role in the Underground Railroad, and the significance of Motown.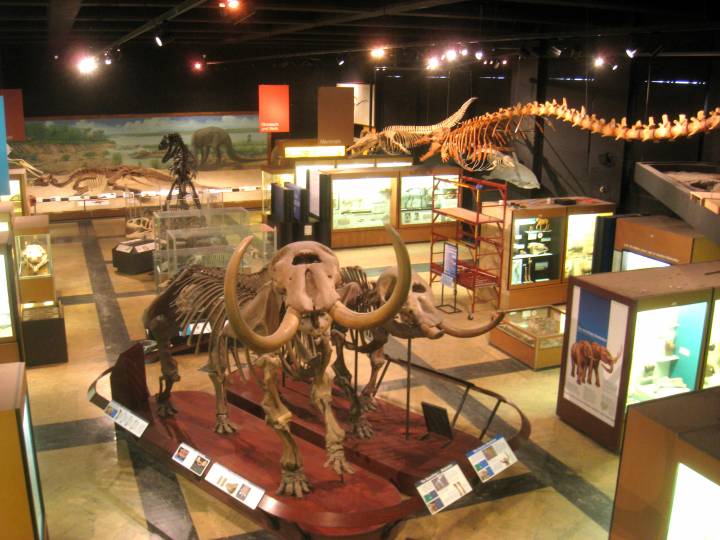 In nearby Ann Arbor, you can also explore the University of Michigan Natural History Museum and the Kelsey Museum of Archaeology, which are both managed by the University of Michigan. The natural history museum's highlights include a huge display of dinosaurs, a planetarium, and exhibits on Michigan's native wildlife, geology, and anthropology. The archaeology museum, on the other hand, contains all kinds of ancient and medieval artifacts, including an Egyptian mummy coffin, Roman sculptures, and murals from ancient Pompeii!
Love science? Check out the Michigan Science Center, an interactive museum with exhibits for visitors of all ages on health, space, engineering, and other science-related topics. The Cranbrook Institute of Science is also a popular attraction due to its educational exhibits on everything from dinosaurs to minerals. It also features a planetarium, an observatory, and the Bat Zone, an entire area dedicated to bats.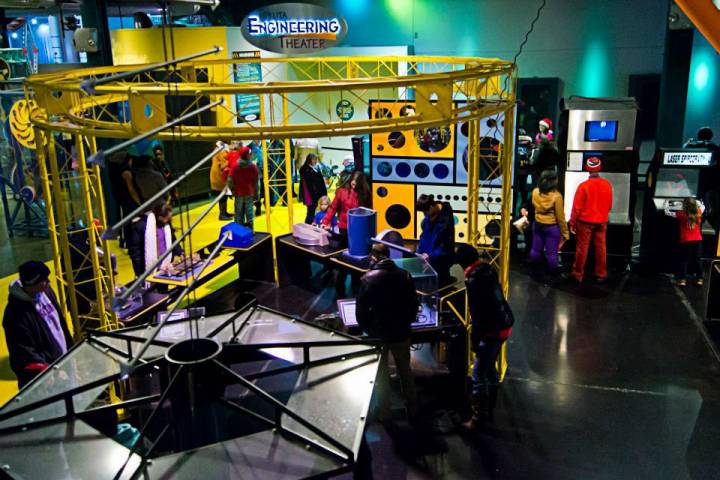 If you're interested in learning how the Motor City got its name, then you should stop by the Automotive Hall of Fame in Dearborn, which has exhibits dedicated to the development of the Detroit's automobile industry. Visitors can also view all kinds of classic cars and learn about technological developments in the automobile industry.

There are also two wonderful hands-on museums in the Detroit area that are perfect for groups with small children. First, there's the Ann Arbor Hands-On Museum, which has over 250 interactive exhibits on topics that include nature, science, and technology. There's also the Flint Children's Museum, which has tons of hands-on activities designed to teach little ones about art, health, transportation, fitness, and science.
Historic Sites & Landmarks
When it comes to history, visiting The Henry Ford complex is one of the best things to do in the Motor City. If you're looking for a place to spend the entire day, it will certainly keep you busy! This National Historic Landmark named in honor of the founder of the Ford Motor Company combines several of the area's finest attractions, namely the Henry Ford Museum, Greenfield Village, and the Ford Rouge Factory Tour.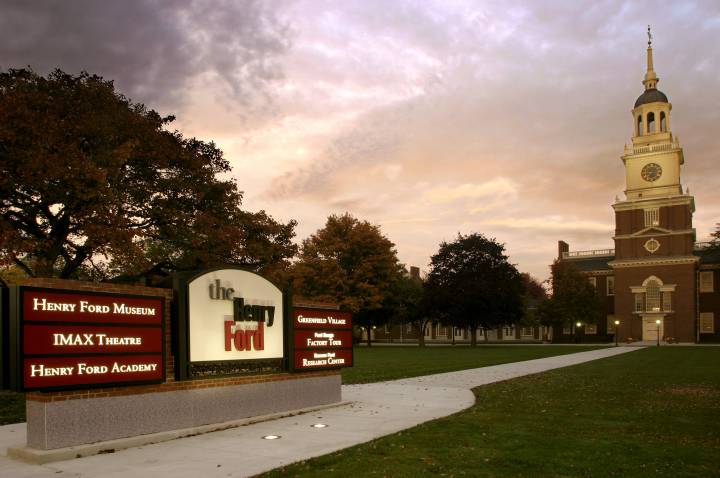 This must-see museum features Henry Ford's personal collection of historic artifacts, including the car John F. Kennedy was riding in when he was assassinated, the rocking chair Abraham Lincoln was sitting in when he was shot in Ford's Theatre, and a camp bed that belonged to George Washington, as well as quirkier objects like a ten-person bicycle and what is supposedly Thomas Edison's last breath sealed in a tube! Greenfield Village is an outdoor living history museum with costumed interpreters who demonstrate what daily life was like in various periods of American history, while the Ford Rouge Factory Tour is a self-guided tour of a working automobile factory where the Ford F-150 is made.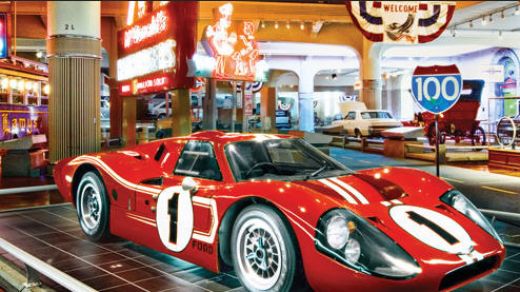 Another popular Detroit landmark is Philip A. Hart Plaza in the heart of downtown, which is often used for festivals and concerts. It provides gorgeous views of the Detroit River, Belle Isle, and the neighboring city of Windsor, Canada, and also showcases public artwork and an impressive fountain that is illuminated at night.
Fascinated by architecture? Visit Cranbrook House & Gardens in Bloomfield Hills, which is the oldest manor home in the area. This National Historic Landmark was built in 1908, and part of the score for the famous musical West Side Story was composed by Leonard Bernstein on the house's grand piano! Visitors are welcome to tour the house and explore the luscious gardens.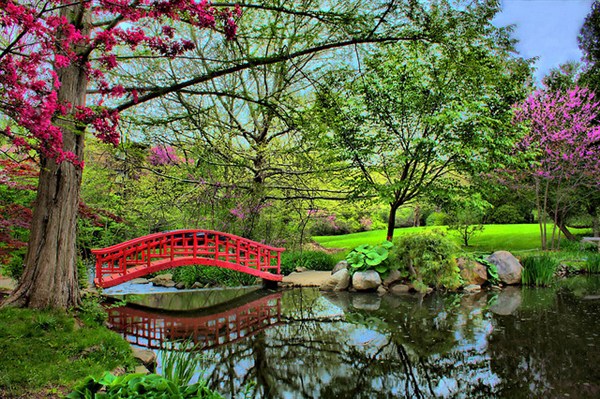 Two other interesting historic sites in the area are Cobblestone Farm and the Yates Cider Mill. Cobblestone Farm in Ann Arbor dates back to the early 1800s, and is now used as a living history farm where visitors can learn about daily life and farming in the 19th and early 20th centuries. Yates Cider Mill, on the other hand, has produced apple cider since 1876. Visitors are welcome to tour the mill and learn about how cider is made, take little ones to their petting zoo, and enjoy the countryside by going for a stroll alongside the Clinton River.
Zoos, Parks & Outdoor Recreation
One of the best things to do in Detroit this weekend is to visit Belle Isle Park, a large island in the middle of the Detroit River that is one of the city's most popular outdoor attractions. The state park is home to several popular attractions, including the Anna Scripps Whitcomb Conservatory. This botanical garden and greenhouse contains thousands of plants, including one of the country's most impressive orchid collections.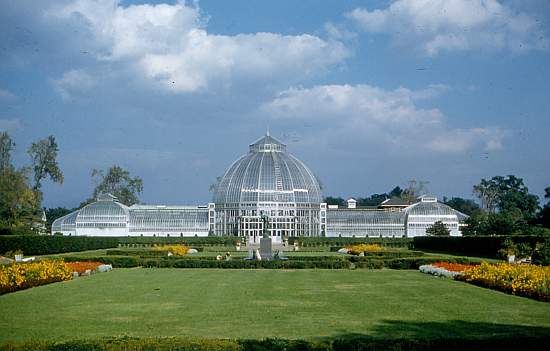 Other attractions you can find on Belle Isle include Belle Isle Aquarium and Belle Isle Nature Zoo. At the aquarium you can view all kinds of marine life, while the small zoo features animals like turtles, deer, frogs, snakes, and fish. The island is also home to the Dossin Great Lakes Museum, a maritime museum which contains one of the world's largest model ship collections, and features several beautiful walking paths and a beach for swimming in the summertime.
If your group loves animals, then you won't want to miss the Detroit Zoo! It has dozens of animal habitats that are home to fascinating animals like polar bears, giraffes, zebras, foxes, and seals.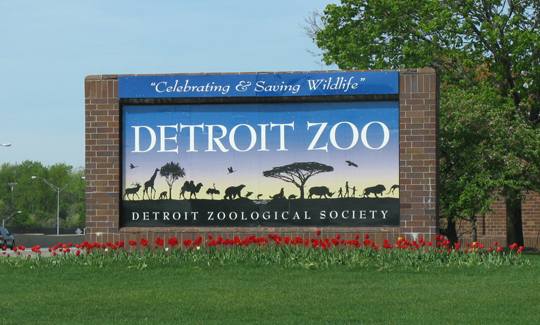 When it comes to outdoor recreation, there are several great places we recommend visiting. One of our favorite spots is Gallup Park, which is one of Ann Arbor's most popular recreation areas due to its beautiful views of the Huron River. You can even rent kayaks, canoes, and paddle boats to take out on the water!
Enjoy hiking or cycling? Consider exploring the Paint Creek Trail, a former railroad that has been converted into a beautiful multi-use trail. If you prefer to stay downtown, then there's also the Detroit RiverWalk, a 5-mile path stretching from the Ambassador Bridge to Belle Isle that provides scenic views of the Detroit River.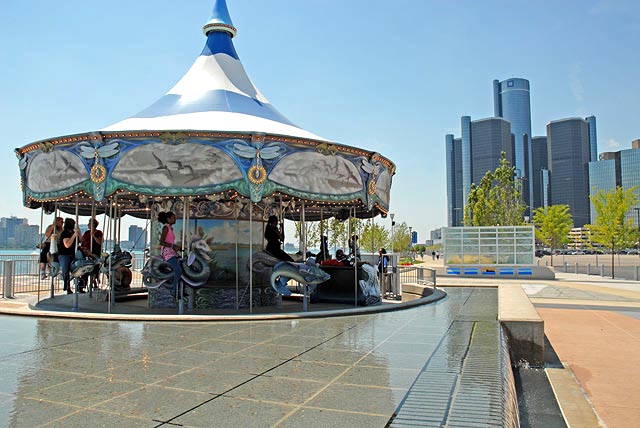 Finally, the Detroit area is home to several excellent nature attractions. We highly recommend the Dinosaur Hill Nature Preserve in Rochester Hills due to its family-friendly nature programs, which allow attendees to do things like learn about beekeeping, see creatures like frogs and geckos up-close, go fishing, and learn how to make candy from maple syrup. We also like the Matthaei Botanical Gardens & Nichols Arboretum run by the University of Michigan, which has a conservatory, greenhouses, and extensive nature trails to explore.
Detroit Sports
Are you a sports lover looking for things to do in Detroit? If so, you'll be happy to hear that the city is home to three professional sports teams. Baseball fans can visit Comerica Park, the home of the Detroit Tigers baseball team, in order to tour the stadium, catch a game, or ride the Ferris wheel or carousel. Football fans, on the other hand, will want to visit Ford Field, the home of the Detroit Lions. It also offers behind-the-scenes tours. Finally, there's Joe Louis Arena, which is the home of the popular Detroit Red Wings hockey team.
Amusement Parks, Farm Attractions & Family Fun
The Detroit area is also a great place for family fun due to the abundance of activities like bowling alleys, water parks, and farm attractions that it provides.
In the summertime, one of the coolest spots in the area is Red Oaks Waterpark, a public water park that's the perfect place to escape the heat. Its features include a wave pool, a lazy river, a water playground, a sprayground for toddlers, and a thrilling water slide. If you're obsessed with amusement parks, then you might also find it worthwhile to make the two-hour drive to Sandusky, Ohio in order to visit Cedar Point, which calls itself the "Roller Coaster Capital of the World". It's one of the oldest amusement parks in the country, and frequently tops the list of the best amusement parks in the United States.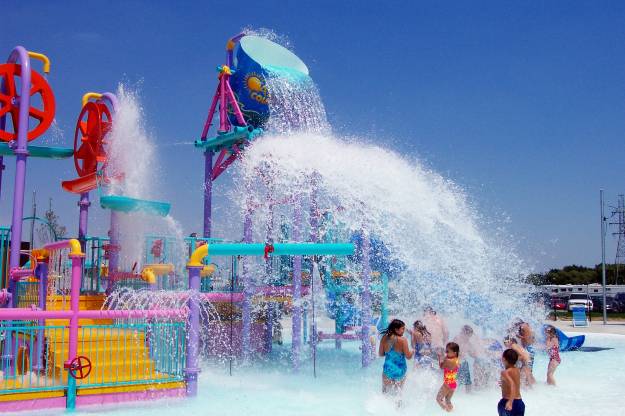 If you prefer to stay in Detroit itself, then there are plenty of other great options, including the Garden Bowl. Built in 1913, it is the oldest continuously operating bowling alley in the country and one of the city's most famous attractions.
Detroit Kid City, a child-sized version of Detroit where little ones can play and use their imagination while exploring exhibits such as a barber shop and a post office, is perfect for a rainy day. Other indoor hot spots include AirTime Trampoline & Game Park and Zap Zone. AirTime has four different locations in the area with fun activities like open jump areas and dodgeball tournaments, while Zap Zone offers laser tag, mini-bowling, go karts, bumper cars, a glowing miniature golf course, and an inflatable play area.
Interested in spending an afternoon out on a farm in the countryside? Farmer Charley's Kackleberry Farm, a seasonal farm attraction in Monroe, provides fun activities like pig races, corn mazes, and pumpkin cannons. Upland Hills Farm in Oxford, on the other hand, allows kids to ride a pony, enjoy a hayride, see farm animals, and milk a cow. There's also Westview Orchards & Adventure Farm, where visitors can take a wagon tour, pick fruits and berries depending on the season, explore the corn maze, shop at the farm market, and sample wines at the winery.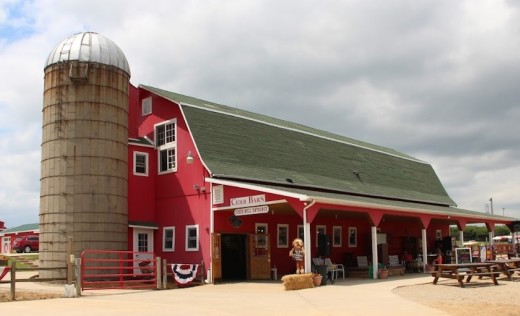 If you're looking for something truly unique and memorable to do in the Detroit area, we have two places you're definitely going to want to see. In Frankenmuth, you can visit Bronner's CHRISTmas Wonderland, a quirky store that claims to be the world's largest Christmas store. It's open year-round, and is lit with thousands of Christmas lights and decorations like 17-foot tall Santas. You have to see it to believe it!
You also won't want to miss Marvin's Marvelous Mechanical Museum in nearby Farmington Hills. This one-of-a-kind collection of vintage coin-operated machines and games includes a gypsy fortune teller machine and the Cardiff Giant, a 10-foot tall petrified man that was a famous hoax designed by circus great P.T. Barnum, among hundreds of other unique items.
Finally, if you're interested in a traditional sightseeing tour, check out Diamond Jack's River Tours. They offer several different river cruises that will allow you to learn about the city's history and the islands in the Detroit River, as well as view landmarks like the Ambassador Bridge while cruising along the border between the U.S. and Canada.